Denzel Washington Makes Rare Public Appearance with Wife, 2 Kids at AFI Gala
Denzel Washington was all smiles as he walked down the red carpet at the American Film Institute Gala last Thursday alongside his wife and two of their children. Washington received the prestigious Lifetime Achievement award, and some of his peers took the stage to honor him and his career.
Denzel Washington was joined by some of the most important people in his life as he became one of the few AFI Lifetime award winners, joining stars like Sidney Poitier, Al Pacino, Morgan Freeman and Mery Streep in the exclusive list of recipients.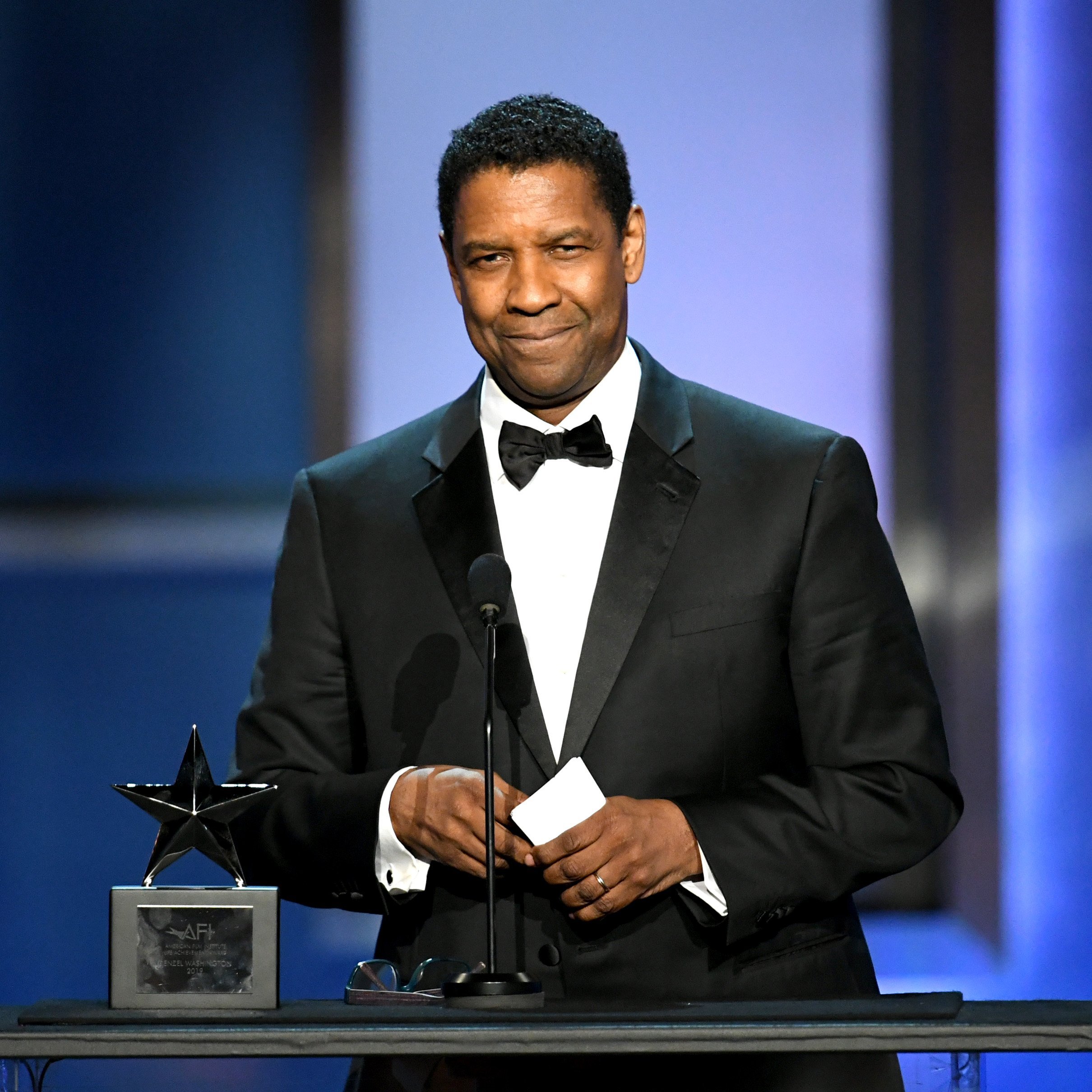 THE WASHINGTON'S LOOKS
Pauletta Washington, Denzel's wife of almost 36 years, and two of their children, Malcolm, 28, and Katia Washington, 31, joined the "Malcolm X" star at the event.
Their other two kids, Malcolm's twin sister Olivia and "BlacKkKlansman" star John David, were unable to attend due to professional compromises.
Still, the Washington clan glowed with pride as they posed for the cameras before entering the venue.
Pauletta looked gorgeous in a black and white dress with embroidered flowers; while Katia chose to wear a blue suit, matching with her father and brother who both donned classic black pantsuits with a white shirt and a bowtie.
ODES TO DENZEL WASHINGTON
As the big honoree of the night, Denzel got the chance to hear some of his famous peers sing praises about his personality and successful career on stage.
Julia Roberts, who was his co-star on the 1993's film "The Pelican Brief," read a letter of recommendation from the actor's university acting teacher, Robert Stone.
"I say without hesitation that Mr. Washington is the finest young actor I have ever known," the letter read in part. "If there is such a thing as genius, then I assure you Mr. Washington is one. I honestly believe that even now he is the best actor I have ever known or seen, and God only knows where this can take him."
On the other hand, "Black Panther" star Chadwick Boseman praised Washington for building such a diverse corpus of characters and stories that are now available as an inspiration for black actors, adding:
"And amongst all the great male leads of Hollywood history, you measure up as great, if not greater, if not the G.O.A.T. And that would be enough to give, but I know personally that your generosity extends past what you have given."
HIS BIGGEST LIFETIME ACHIEVEMENT
Washington, humbled by all the praises, made sure to remind everyone why is he considered one of the humblest stars in Hollywood by redirecting all of the praise to his wife, calling her "the most important person in my life," according to PEOPLE.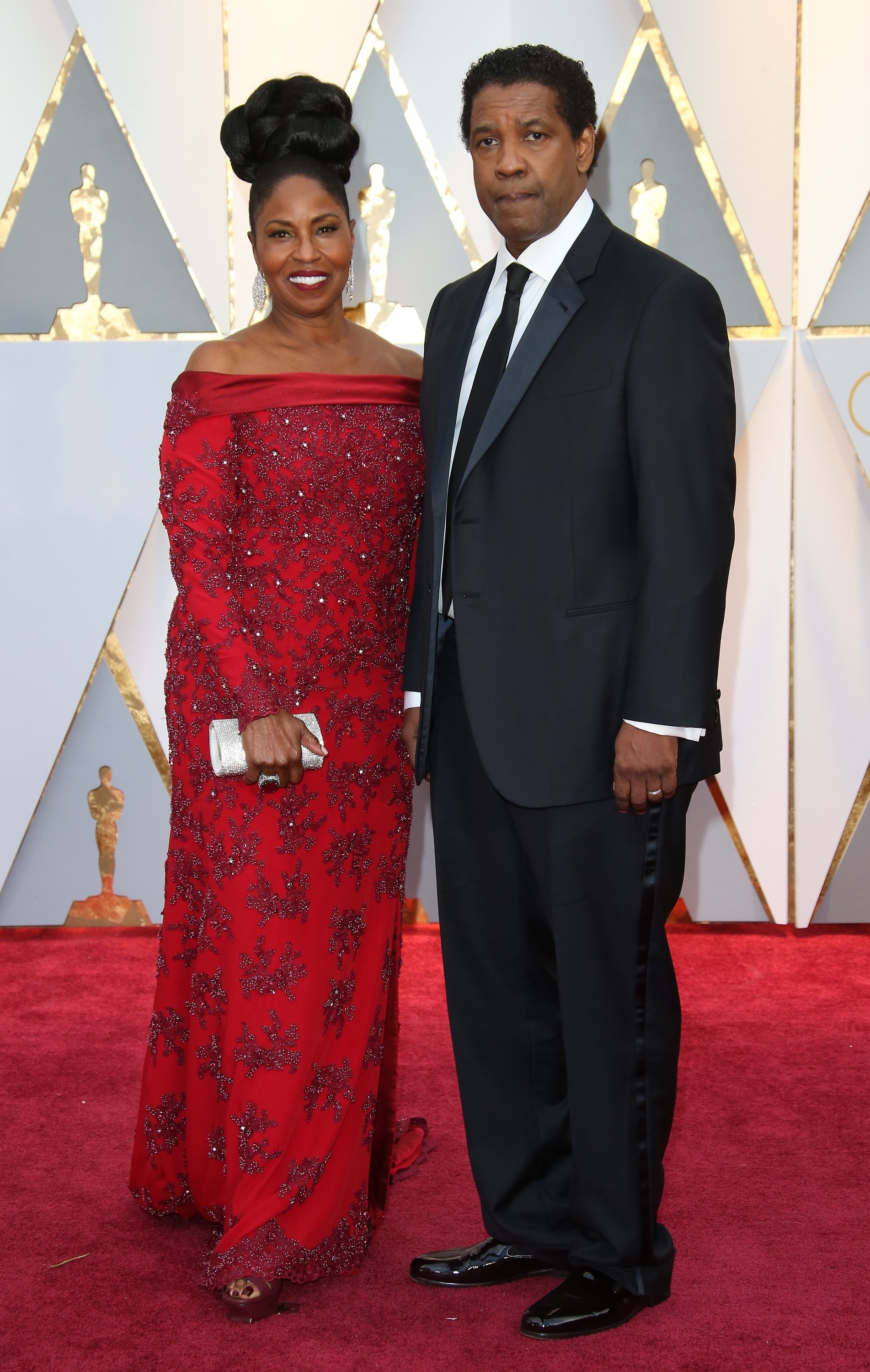 "40 years," he said of their long-lasting relationship. "40 years of sacrifice. 40 years of forgiveness. She taught me about faith, spirituality, love, real love, unwavering love, in spite of myself."
"I would not be alive without Pauletta Washington," he stated. "I wouldn't survive."
Then, after listing his wife's achievements and good qualities, he prompted the audience to give her a stand-up ovation while Pauletta, clearly moved by Denzel's gesture, stood up clutching her hands to her chest as she looked towards him.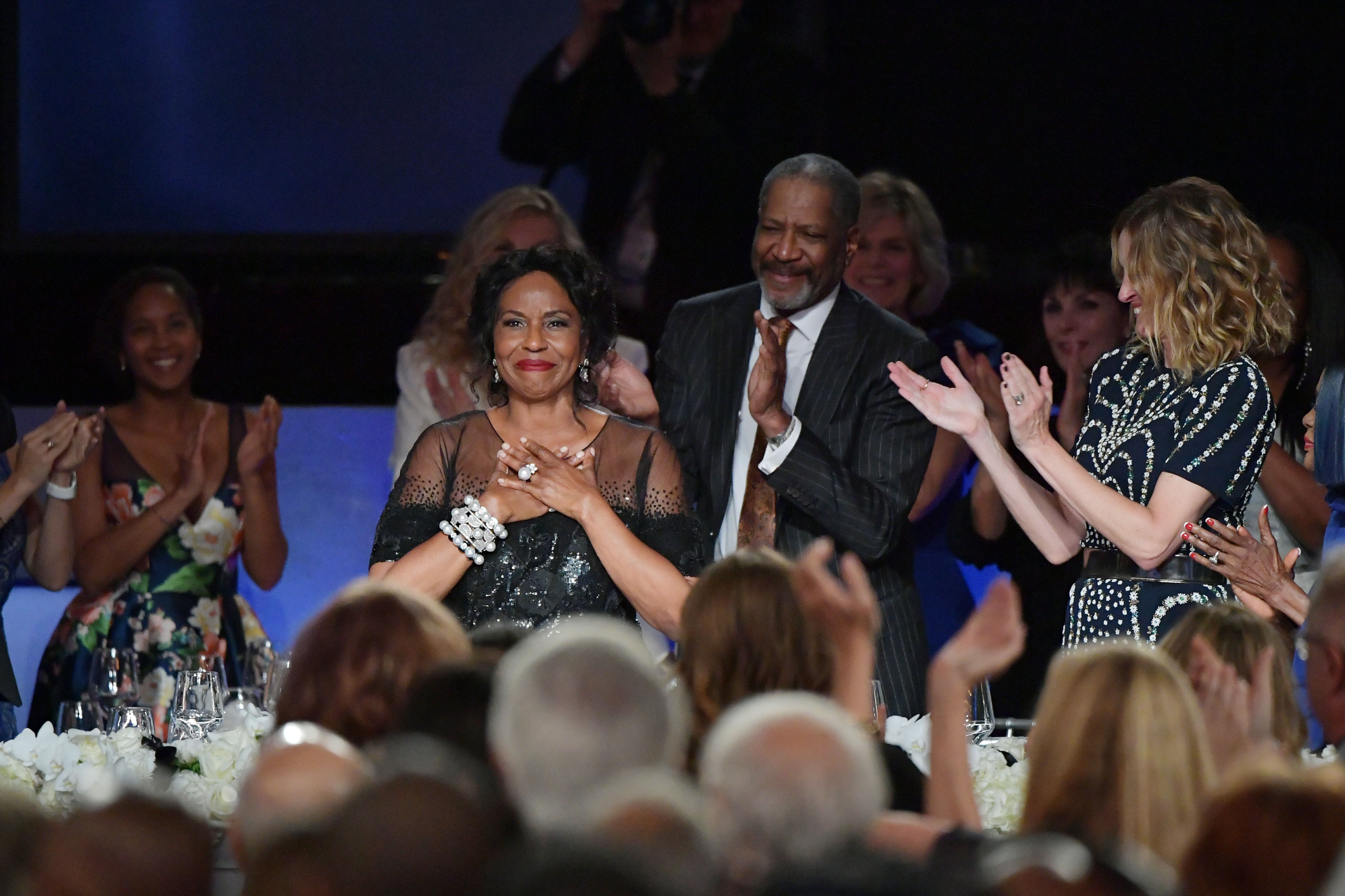 Washington also gave a special shout out to their children, whom he called "our greatest creation," echoing Pauletta's words from a red-carpet interview, where she told Entertainment Tonight that Denzel's biggest achievements were their four kids.
"[Actually] I was pointing to her," Denzel fired back, nodding at Pauletta. "That's my biggest lifetime achievement."