8-Year-Old Boy Was Swept out into the Ocean on a Unicorn Float
An 8-year-old boy from Ohio, North Carolina, was recently saved after drifting off into the ocean on a unicorn float. It was a terrifying moment that the child will never forget.
The incident took place on June 3, 2019, at Oakland Island beach, where Declan O'Connor was having the time of his life playing in the water.
Unfortunately, even though his family was nearby, a wave swept him out to sea. A few relatives still tried to swim after the float but they were unable to reach it.
THE BOY FEARED FOR HIS LIFE
Declan's mother, Jill O'Connor, recalls being filled with panic and calling 911 for help, telling the dispatchers that her son didn't have a life jacket on and that he didn't know how to swim.
According to the little boy, it was very scary to keep drifting away from the ones he loved. Declan was so scared that he admitted thinking he was going to die.
It is recommended to leave such large animal rafts at home and far away from the beach
Thankfully, the story had a happy ending because it didn't take long for Oak Island Water Rescue volunteers to jump in the water and go after the terrified child.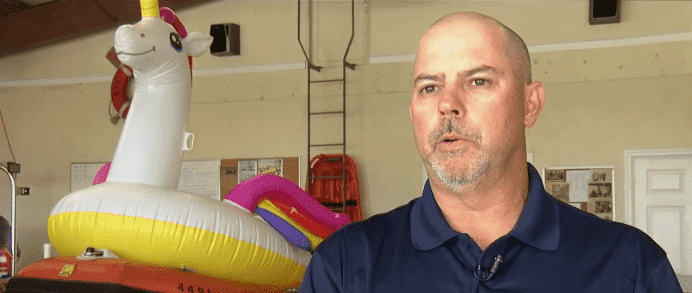 SAFE AND SOUND
They grabbed Declan in a matter of minutes and dressed him a small life jacket before returning him to his family. Tony Young, Oak Island Water Rescue Chief, said:
"Handing that little kid back to his mom after we brought him in from way out in the ocean on that float was payment enough for all of us. I'm sure I speak for the whole team when it comes to that."
Later, Young explained that it is fairly common for the team to retrieve large floating devices like the unicorn from the water, but it is recommended to leave such large animal rafts at home and far away from the beach.
NOT ALL CHILDREN ARE AS LUCKY AS DECLAN
Parents should always be on alert when it comes to their children, especially if they are young. While Declan avoided death by drowning, the same can't be said for 13-month-old Rosie, from Wales.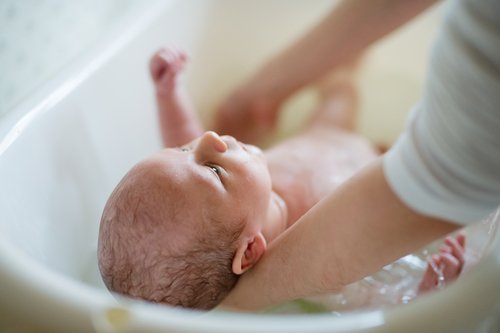 The little girl drowned after being left in a bathtub with her twin brother by Sarah Elizabeth Morris, their mother, who then proceeded to have a 50-minute phone conversation.
When she went to check on the babies, she found Rosie dead. Instead of trying to get immediate help, Morris called her partner for nine more minutes before running outside, screaming for help.