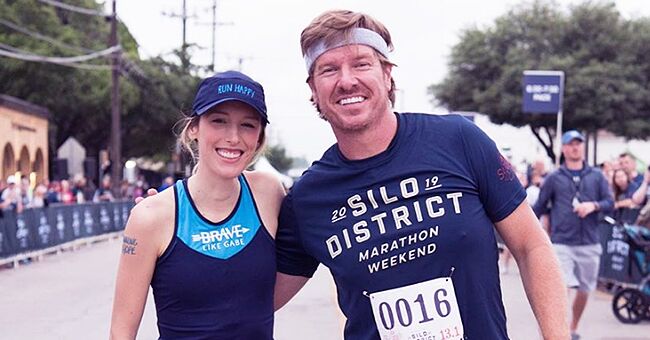 instagram.com/chipgaines
Chip Gaines Claims He Will Match All Donations Made in Terminally Ill Friend's Name

Chip Gaines made an emotionally touching call for donations to fight cancer on his Instagram page. The donations would be in his friend's name, and proceeds would be given to St. Jude's Children's Hospital.
Chip Gaines of "Fixer Upper" is leading by example in the fight against cancer. Chip's longtime friend, Gabriele Grunewald, aka Gabe, was diagnosed with a rare type of cancer about ten years ago.
Since then, she has been fighting for her life, and Chip joined her in that fight in an exceptional and exemplary way.
The star shared an emotional post on his Instagram page in which he beckoned on all to join the fight against the deadly disease by making donations to a foundation named after Gabe.
You may think the call for donations from Chip Gaines is laudable enough, but it gets even more heroic. The star promised to match all donations made to the "Brave Like Gabe" foundation from the time of his post till midnight of the same day.
It doesn't end there. He also promised to match the amount raised and donate it to St. Jude's Children's Hospital. Thus the money raised would be tripled as a result of his generosity.
Gaines planned to raise five hundred thousand dollars in donations, as he seeks to help cancer patients fighting to live one more day. With this move, he was personally fighting three causes.
The donations would be in honor of Gabe and are also intended to help the children at the hospital. He ended his post by assuring Gabe that they would be there for her every step of the way in her battle.
Chip called his laudable project #ChipInChallege and asked all to donate as little as they could afford. Many of the comments that followed the post lauded the idea and thanked Gaines for his generosity.
The fundraiser worked like magic as Chip Gaines was able to raise $1.49 million for the Brave like Gabe Foundation and a further $512,000 for the children's hospital. He thanked all those who participated and lent a helping hand.
However, in a piece of sad news, Gabe, who was a professional marathon runner, lost her battle with cancer.
She died at the age of 32. Her husband, Justin, announced her passing in a touching message on Instagram. In the post, he also acknowledged the efforts of Gaines'#ChipInChallenge saying it made his late wife happy.
Please fill in your e-mail so we can share with you our top stories!