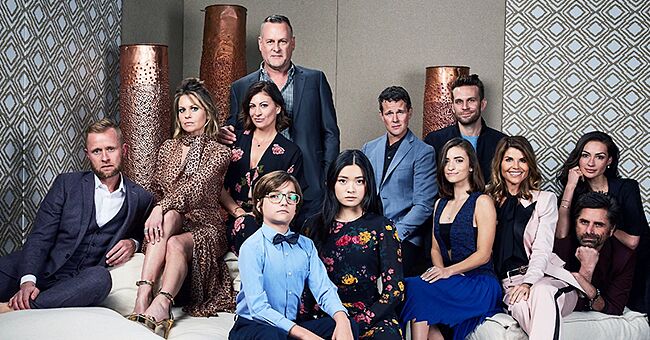 twitter.com/ashleyjliao
'Fuller House' Creator Jeff Franklin's Harassment Accusations Revealed by Warner Bros
TV veteran, Jeff Franklin faced multiple accusations on sexual misconduct with female writers, which "Fuller House" staff attested to. Franklin shifted the blame to Bryan Behar, who he claims fabricated information and framed him.
A year after "Fuller House" creator Jeff Franklin was dumped from the Netflix reboot of "Full House," new accusations were made against him for "verbal abuse" and sexual misconduct, with a testification from a studio executive.
In April, Franklin faced his accusations by pointing to Bryan Behar, the man who took over the show after he was ousted, who he said was driven by ambition and hatred to kick him off the show.
According to Franklin, Behar "concocted a plan to compile unflattering and distasteful information about Franklin that was either fabricated or twisted versions of events and presented it first to the media and then to Warner Brothers in an effort to get Franklin thrown off 'Fuller House.'"
PLATON TESTIFIES
Labor relations VP, Silisha Platon, vouched for Behar in the Los Angeles Superior Court, claiming Franklin's misconduct dates back to 2016. Investigations about the accused's behavior on interviews, handling of maternity leaves, and unequal treatment for female writers were concerns raised against him.
Franklin also allegedly described an underage woman to be "one nose job away from a good [expletive]," which was rude and uncomfortable to hear.
Platon revealed that in November 2017, complaints about Franklin's toxic atmosphere in the writer's room were sent to Warner Bros., which prompted an investigation. A second probe took place after another female writer protested against him.
"FULLER HOUSE" STAFF
After Warner Bros. spoke to "Fuller House" staff, women disclosed Franklin's unacceptable behavior, requesting writers to visit his home and bring bikinis. One said that he boasted about the orgies he had, while another testified for his sexualized and racist comments.
"She is probably going to be pregnant next season," he allegedly said. "I wish I could make all the women on my staff get hysterectomies."
Franklin also allegedly described an underage woman to be "one nose job away from a good [expletive]," which was rude and uncomfortable to hear.
ANOTHER GOODBYE
Shortly after Franklin's ousting from the show, "Fuller House" actress Lori Loughlin, was reportedly dropped from the production as well after her involvement in the college bribery scam came out.
She and her husband, Mossimo Giannulli, apparently paid $500,000 to get their children in the University of Southern California. Hallmark already officially cut ties with the Loughlin after she made headlines. The network released a statement about the issue which read:
"We are saddened by the recent news surrounding the college admissions allegations. We are no longer working with Lori Loughlin and have stopped development of all productions that air on the Crown Media Family Network channels involving Lori Loughlin, including Garage Sale Mysteries, an independent third-party production."
Please fill in your e-mail so we can share with you our top stories!