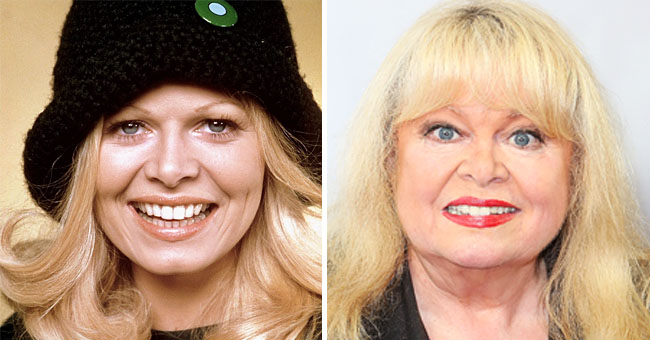 Getty images / twitter.com/gettv
Here's What Happened to Sally Struthers from the Beloved 'All in the Family' Series
The list of Hollywood sitcom big names would be incomplete without Sally Struthers', one of the most famous women of her era; she doesn't seem to stop!
Sally has been in the industry for a very long time now, and she is still going strong and big. Sally Struthers became famous for her character cast "Gloria" in the show "All in the Family" which aired in the early 1970s.
Sally's career skyrocketed after then, and she has become a legend and role model to various people. Even though Sally is not as involved in the industry as she used to, she still plays some acting roles and features in a few TV shows.
Struthers' role as Gloria was very controversial at the time, as she played a non-conforming role in a conservative society. The "All in the Family" show did not have a lot of audiences when it began to air, but it soon became a blockbuster that had millions of viewers when the show returned in the summer at the time.
The show's plot was very controversial, and this sparked various discussions at the time. Sally went ahead to win two Emmy Awards and a Golden Globe Award for her role as "Gloria."
Struthers, after her role in "All in the Family," starred in the show "Archie Bunker's Place," a sequel of "All in the Family" and has since then starred in plays such as the "Revival of the match game," "Win, lose or Draw" etc.
Sally also ventured into voice acting and was the voice of "Teenage Pebbles" in the animation "The Pebbles and the Bamm Bamm show," "Rebecca Cunningham" in "Talespin" and "Charlene Sinclair" in "Dinosaurs." Sally has also been involved in Theatre performances, such as the famous play "Annie."
Sally has been one of CEC's representatives for charity work in Africa for decades now. She had been to Uganda and Kenya in the early stages of her charity work.
Struthers has been an ambassador for the Childfund initiative and a guardian for young women who have suffered abuse and trauma at some point in their lives. She adopted children from various parts of Africa and sends them certain stipends monthly.
Her work as an activist has been questioned over the years as she has been accused of misappropriation of charity funds, all of which have been proven to be false.
Sally, currently in her sixties, still works hard and gracefully as she claims she enjoys doing what she does, loves seeing people smile and happy, and also needs the paychecks to tend to her wellbeing as "All in the Family" does not pay her from the show's rerun money.
Sally currently plays the role of "Dolly Levi" in the theatre work "Hello, Dolly!" at the Ogunquit Playhouse in Maine.
Please fill in your e-mail so we can share with you our top stories!