TMZ: Kevin Hunter Allegedly Reacts to Wendy Williams' 'Show Pony' Remarks
Wendy Williams' soon-to-be ex-husband Kevin Hunter is firing back to her claims about him controlling her every move. Meanwhile, Williams has already moved on and is enjoying her new life alongside a 27-year-old convicted felon.
It's been two months since TV host Wendy Williams filed for divorce from her husband of two decades, Kevin Hunter, and the pair have already started to badmouth each other.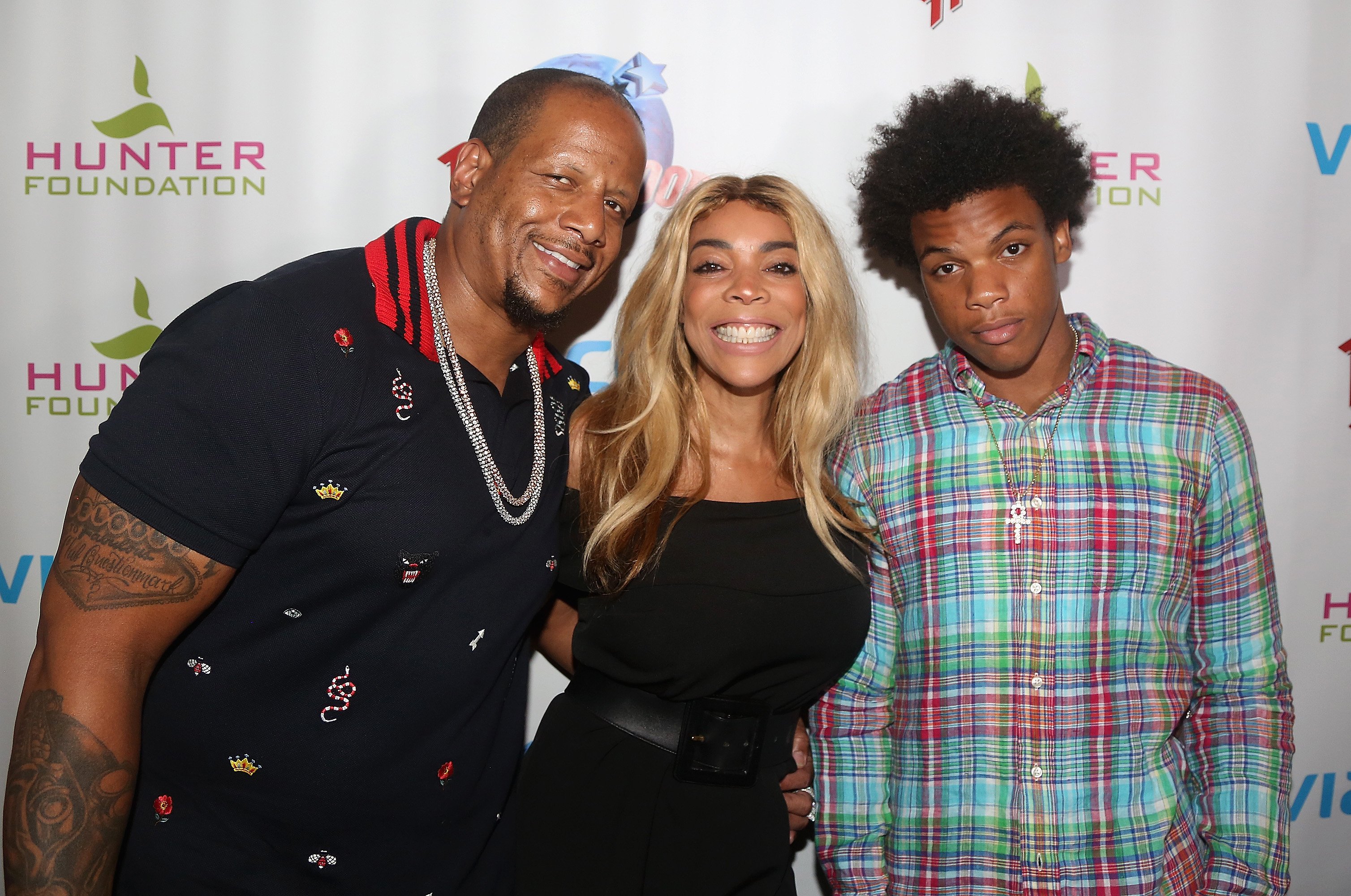 LAZY WIFE, LIAR HUSBAND
Williams, 54, was recently caught flaunting her new boy toy Marc Tomblin around the Big Apple, and when questioned about the nature of their relationship, she told TMZ they are just having a bit of "no strings attached fun," adding:
"Look, my husband had a full baby with a woman he was involved with for 15 years ... where I was cooped up only to be a show pony. Now, I'm living my life."
Williams' statement about being a "show pony" didn't sit well with Hunter, who slammed down the claims by telling TMZ Wendy was just too lazy and didn't care about doing anything other than taping her show and going back home straight after.
Kevin allegedly believes Wendy didn't want to put the effort and go to red carpets or any other events outside of her show. However, sources close to the TV host are calling Kevin "extremely controlling and sneaky" and warning outlets that "nothing he says is the truth."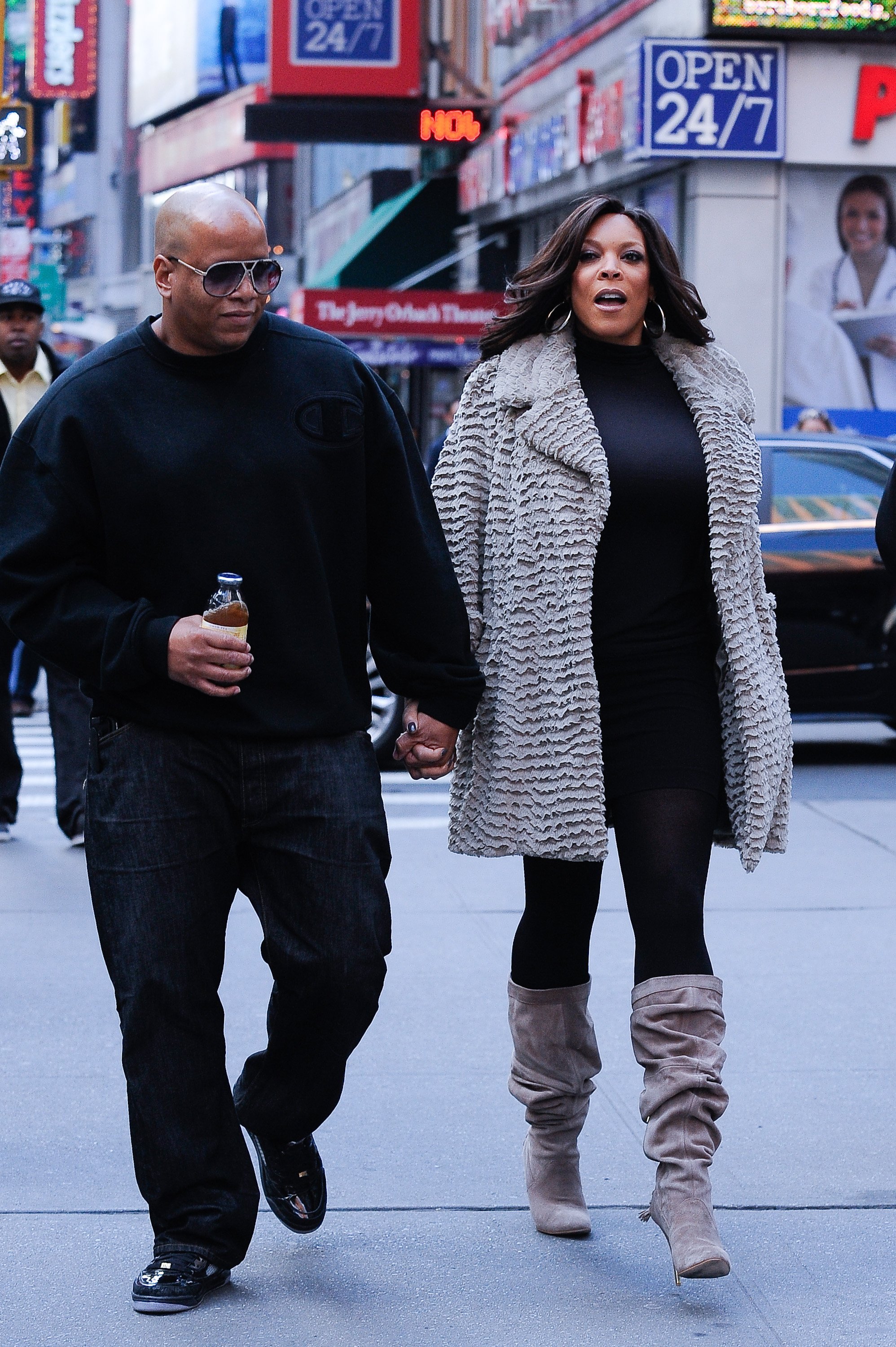 NOT 15, BUT 10 YEARS
Hunter also took the chance to clarify that Wendy is exaggerating the situation with his mistress, Sharina Hudson, by saying he has been with her for fifteen years.
The truth is, Hunter met Hudson in 2008. So that makes 11 years he's been with the mother of his new child.
Because those four years truly make a difference.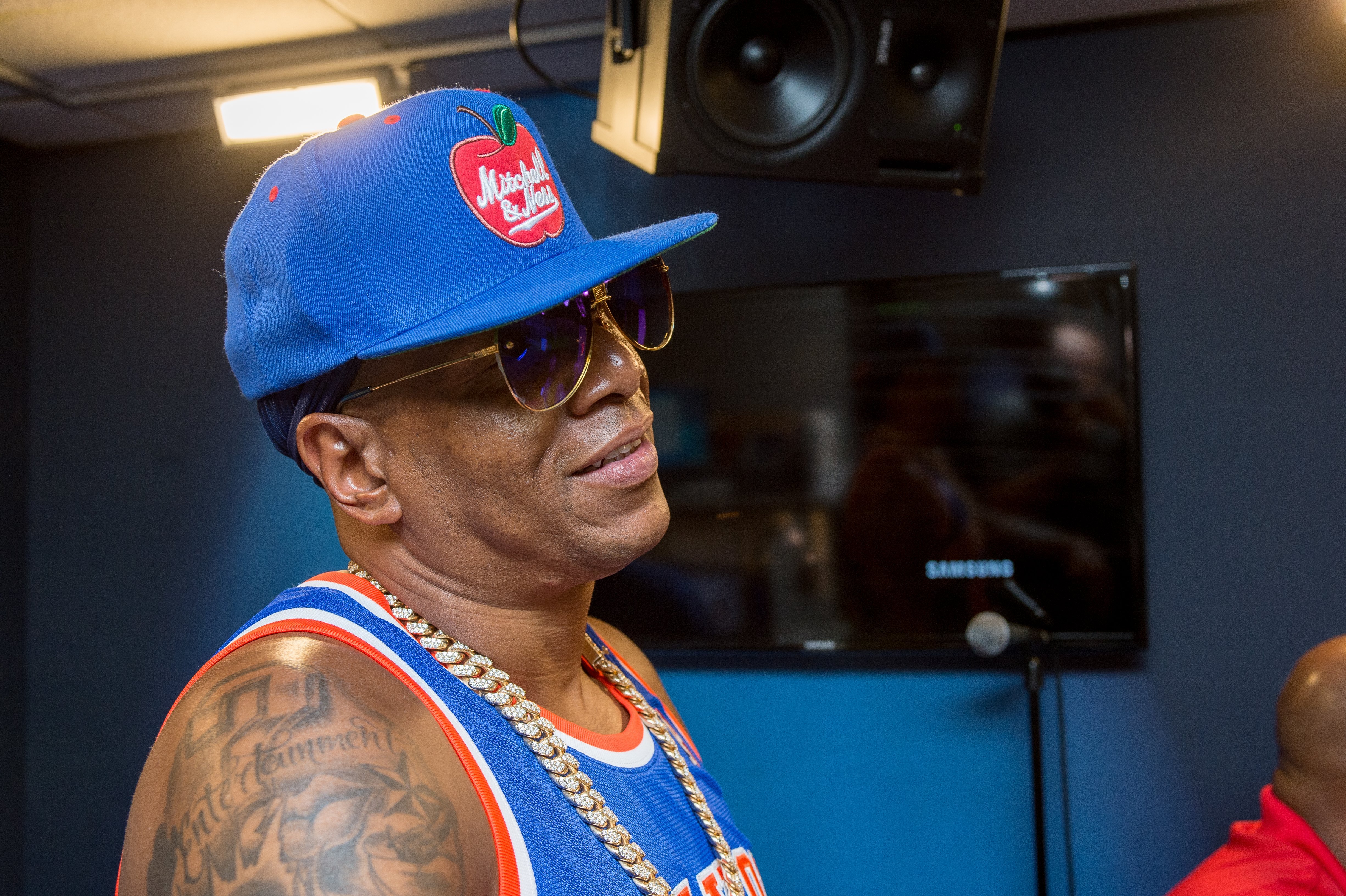 NEW LIFE, NEW MAN
Hunter is aware that Wendy is having fun with a much younger man that she met last week in Los Angeles, but he's allegedly not jealous and "understands why she wants to go out and have some carefree fun."
Marc Tomblin, the new man in Wendy's life, is a convicted felon that spent 15 months behind bars after pleading guilty to charges for conspiracy to commit robbery with a dangerous weapon and breaking and entering back in 2013.
Although Wendy is aware of Marc's past, she doesn't care. "I am a 54-year-old grown ass woman. I know what I'm doing," she told TMZ:
SPOILING HER NEW BAE
Wendy and Marc took their hot romance to New York earlier this week, and the pair were caught doing a shopping spree around the city on Tuesday.
According to Page Six, Tomblin donned a white Dior Homme jacket from the brand's collaboration with KAWS, which retails for $1,850. He paired the expensive outwear with a sold-out red Supreme T-shirt, worth $88, brown jeans, Air Jordans, sunglasses and a black durag.
He was also seen with a Perry Ellis bag full of new clothes, and according to TMZ, he and Williams made a quick stop at an ATM to take out some cash.
TRYING TO MOVE ON IS HARD
Tomblin was first seen with Wendy in a car outside a Roscoe's Chicken & Waffles in L.A. At the time, Williams seemed in a good mood when paparazzi approached her, but at the mention of her family drama, she broke down in tears.
Williams admitted during her tearful conversation with paparazzi in L.A that there's no doubt her family will be reuniting in the future.
"Kevin's gotta graduate from college. He's going into his sophomore year," she explained, talking about her son with Hunter. "He's gonna get married and whatever he's gonna celebrate. Everybody's gotta grow up."