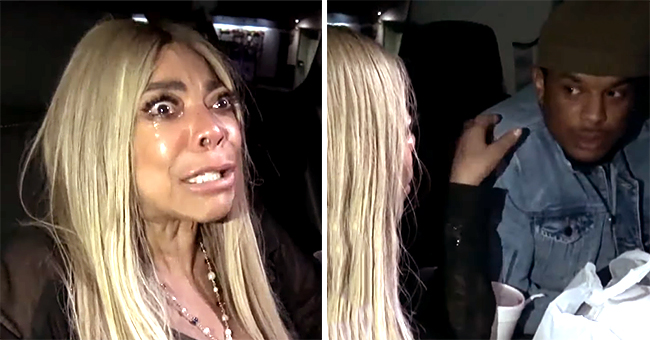 Youtube/Entertainment Tonight
Wendy Williams Spotted with New Younger 'Friend' & Cries over Family Drama
Wendy Williams, who stepped out with her alleged new man over the weekend, got emotional and broke down in tears while opening up about her family situation with estranged husband Kevin Hunter Jr. and their son, Kevin Jr.
Since filing for divorce in April, Wendy has been putting on a brave face, but on Sunday, she let out some pent-up emotions in painful tears as she spoke about her new family reality.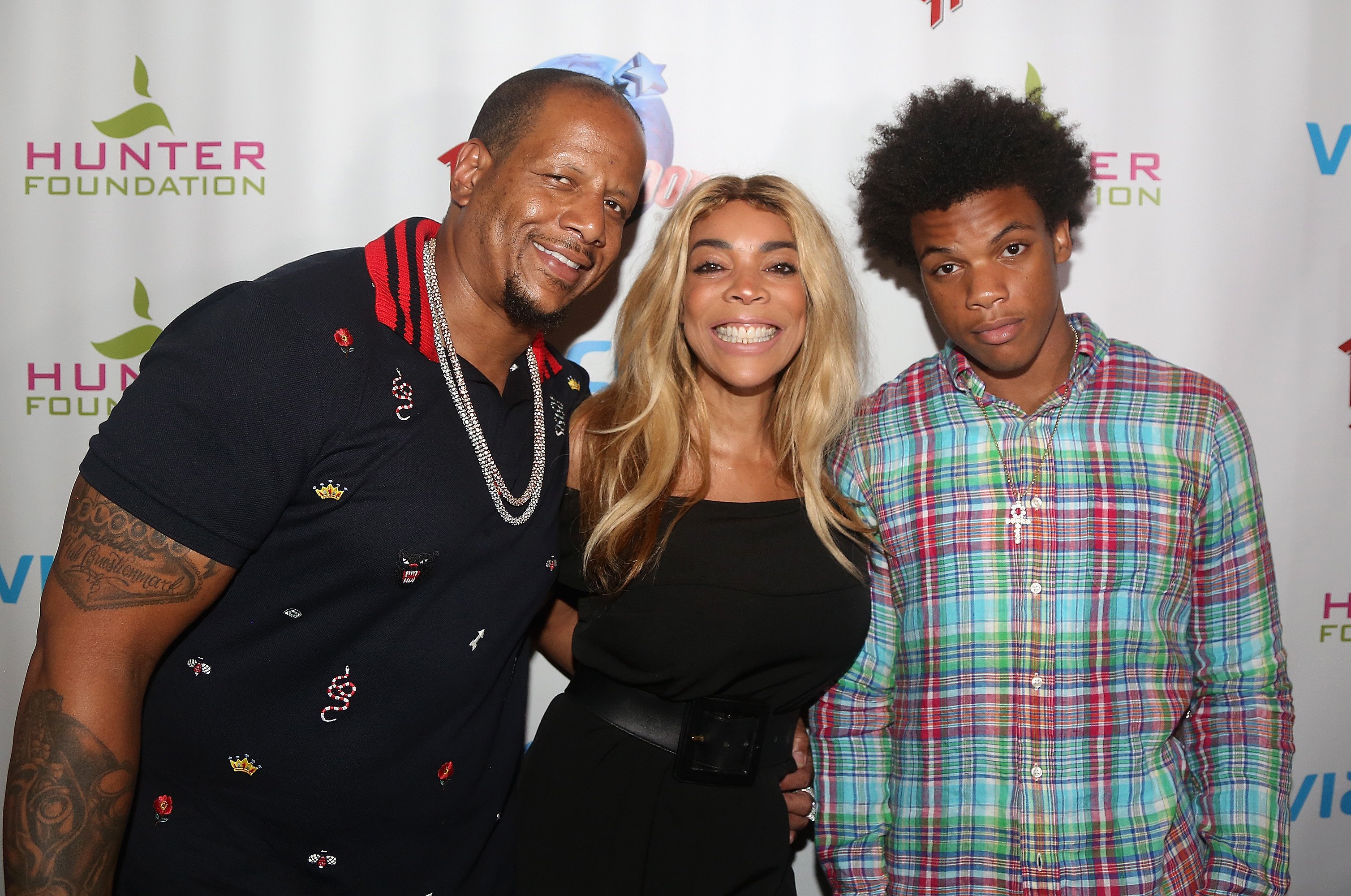 (Happier Times) Kevin Hunter, Wendy Williams & Kevin Hunter Jr. in New York City on July 11, 2017 | Photo: Getty Images
The talk show host was waiting to pick up an order from Roscoe's Chicken & Waffles in Los Angeles when a photographer caught up with her, asking how her family was coping amid the divorce and shaky relationship between Kevin Sr. and Jr.
"Young Kevin and I are fine," said Wendy, who was sitting in the back of the car beside her alleged, much-younger, new man. "Big [Kevin], Godspeed. Stuff happens in life, and it's okay. I've still got a very full life that I really adore. Please don't make me cry."
EMOTIONAL TOPIC
Sadly, Wendy could not hold back the tears, and they flowed freely as she continued:
"I didn't plan on this but it is what it is. …I have a very full life. Thank you for watching. I would ask you to respect our privacy, but please, I don't respect people's privacy, that's why I do [the segment] 'Hot Topics,' so turnabout is a fair game, but all three of us are doing fine."
FATHER-SON RELATIONSHIP
Wendy, 54, added that despite the situation, her and Kevin Sr. will still be coming together to celebrate their son's milestones.
"Kevin's gotta graduate from college. He's going into his sophomore year," she explained. "He's gonna get married and whatever he's gonna celebrate. Everybody's gotta grow up."
When the photographer asked about Kevin Sr. and Jr.'s relationship, the "Wendy Williams Show" host confirmed that father and son are doing okay.
"They're not apart," she said. "You know stuff happens in life."
KEVIN JR'S ARREST
Last month, Kevin Jr. got into a physical altercation with his father allegedly over an argument about his parents' divorce. The 18-year-old was arrested and released hours later as Kevin Sr., 46, revealed he wouldn't be pursuing the matter legally.
Wendy's divorce filing came after multiple reports of Kevin Sr.'s alleged cheating. The TV producer, who was also his wife's manager, reportedly welcomed a child with his alleged mistress in March, the same time Wendy was battling addiction at a sober house facility in New York.
WENDY'S NEW LIFE
The TV queen has since moved on and recently told fans she's back on the dating scene. There's been no man in the picture until Sunday when Wendy was seen with the alleged new man at Roscoe's.
After the photographer mischievously referred to the younger man as Kevin Sr., Wendy retorted: "That's not Kevin! [He's] a friend."
A day later, the "Ask Wendy" author had fans reeling with a photo of herself holding hands with a man she described as "very sexy" while revealing she's old enough to be his mother.
The mystery man in the picture is reportedly the same person who was sitting in the back of the car with Wendy during the teary interview.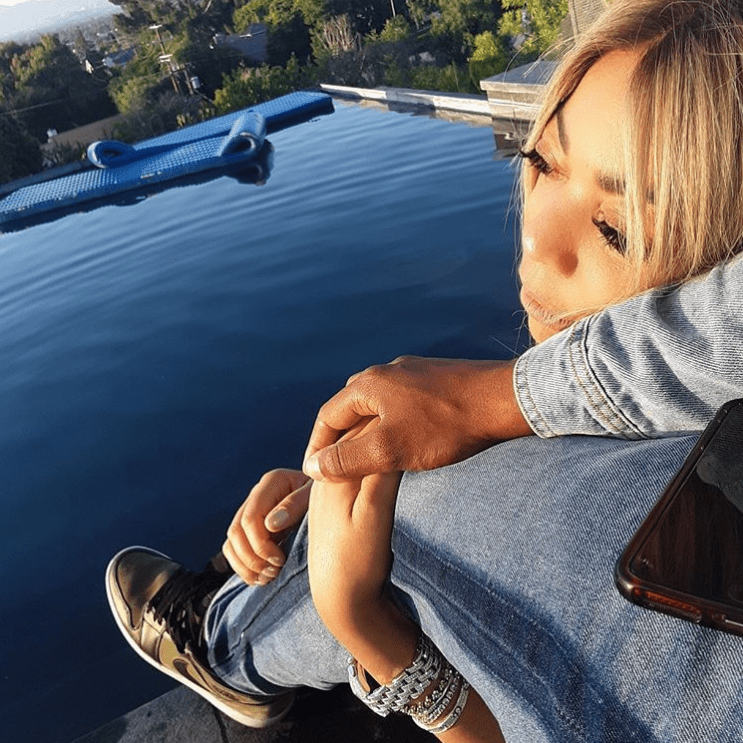 Screenshot of Wendy's photo of her mystery man. | Photo: Instagram/Wendy Williams
Wendy allegedly met him during her brief California vacation and is planning to take the alleged 20-something-year-old with her to New York.
Please fill in your e-mail so we can share with you our top stories!