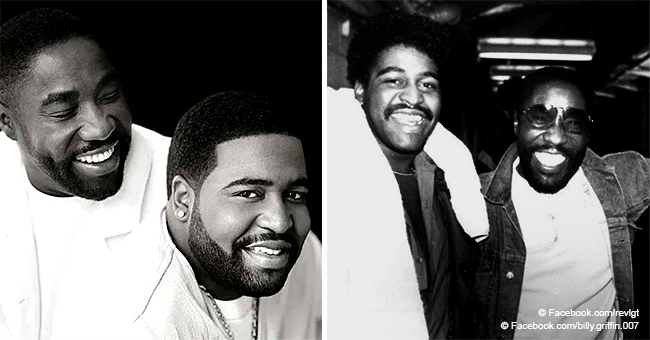 Eddie Levert on Coping with the Death of 2 Sons and What He Regrets
Tragedy befell Levert in the worst of ways leaving him with regrets, but he finally found a way to cope.
Eddie Levert lost two grown sons within the space of 16 months and once opened up about his regrets and what gives him the much-needed courage to move on. The legendary "O'Jays" singer knows what it means to be overwhelmed by tragedy.
FIRST STRIKE
No doubt, Eddie loved his son Gerald who made him proud alongside his brother Sean. The two boys were following in their father's musical footsteps and also doing well at it.
SECOND TRAGEDY
According to the legend's interview with The Plain Dealer, Eddie revealed he threw himself into work to deal with Gerald's death, but a year and four months later, tragedy struck again when Sean passed away.
"That really destroyed him," said Walter Williams, Eddie's friend/co-founder of O'Jays.
Sean died after suffering withdrawal from his anti-anxiety medicine Xanax while in police custody for charges brought forth by non-payment of child support.
LIFE-CHANGING SORROW
Eddie opened up to The Plain Dealer in 2011 about how the tragedies have affected him:
"If it wasn't supposed to be, it wouldn't have happened. I wish I could tell you that I had a sense of why, but I don't. I still wonder: Was it something I did? Maybe that's why I've made so many changes in my life, to better myself and try to be a better father, a better husband, a better friend. Maybe that's the reason why: for me to come to a better place."
A FATHER'S REGRET
Of course, regrets soon started piling up, and the great singer partially blamed himself for the death of his beloved sons.
"But I can't dwell on it," he added, getting emotional during the interview. "I really miss them. It's just hard. But I can't get caught up in the fact that it wasn't supposed to be like this, because it happened."
On his regrets, Eddie reportedly said he's often wondered if his mistakes as a father did not have anything to do with his sons' deaths.
"When Gerald and Sean passed away, I wanted to really blame myself because I felt like it was some things I could've kept them from seeing that I did in my life, as a father," he mused.
HANGING ONTO MEMORIES
Now, with the boys gone, Eddie revealed he finds solace in "God's strength' and the music memories he shares with them.
"The music has always been healing. With Gerald and Sean, the times we had together, onstage are some of the greatest moments of my life, man. The times that I was onstage with them doing 'Casanova' or 'Baby Hold on to Me' or 'Wind Beneath My Wings' – to me, those are priceless."
"Even now, when I go and perform those songs by myself, they're medicine," he finished.
EDDIE LEVERT FAINTED ON STAGE
In 2018, Eddie scared his fans when he fainted while performing on stage. Amid the chaos, his daughter Shawn Levert later took to Facebook to share a statement thanking everyone for their love and prayers.
Following the death of Gerald, Eddie released several of his late son's unfinished projects, including the Grammy Award-winning album "In My Songs" and some duets they created together.
Eddie shared his late sons with his ex-wife Martha. The singer has been married to his current wife, Raquel, since 2005 and they have one daughter, Ryan.
Please fill in your e-mail so we can share with you our top stories!