Eagle-Eyed Fans Believe Prince Harry Commanded Meghan Markle to 'Turn around' on the Balcony
Meghan Markle seems to have an awkward exchange with Prince Harry during Trooping the Colour, with several eagle-eyed royal watchers contemplating on whether the Duke of Sussex had commanded the Duchess of Sussex to "turn around."
The members of the royal family packed onto Buckingham Palace's balcony to witness the Trooping the Colour display on June 8.
While the song of praise is played, the royal family usually face forwards out to the crowds.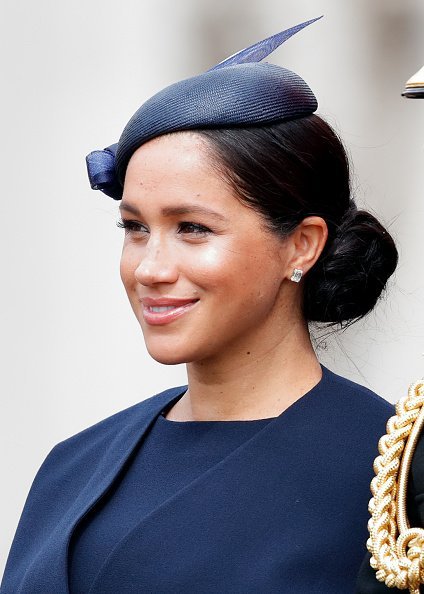 Meghan, 37, made her first public appearance at the annual celebration of Queen Elizabeth's birthday since giving birth to baby Archie Harrison on May 6. Footage shared online appears to indicate a tense exchange between her and Harry.
In the video, the Duke can be seen looking backward into a room, before talking to somebody on his left side. The Duchess then turns around and says something to her husband before he appears to criticize her. At that point, Meghan recomposes herself and turns back around.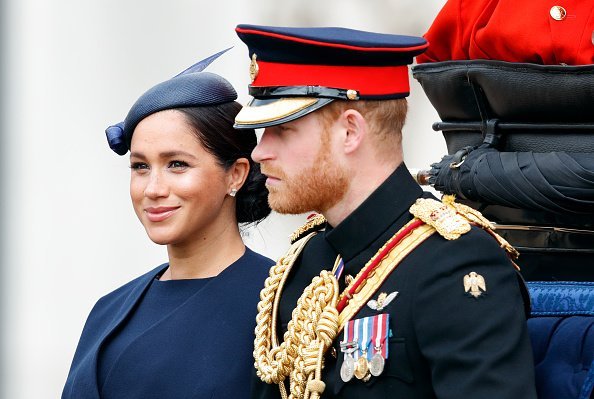 The royal watchers initially questioned whether there had been an unexpected exchange between the royal couple.
According to Daily Mail, the footage was examined by a lip-reading expert and confirmed that Harry told Meghan, "yes, that's right" when she looked at him the first time.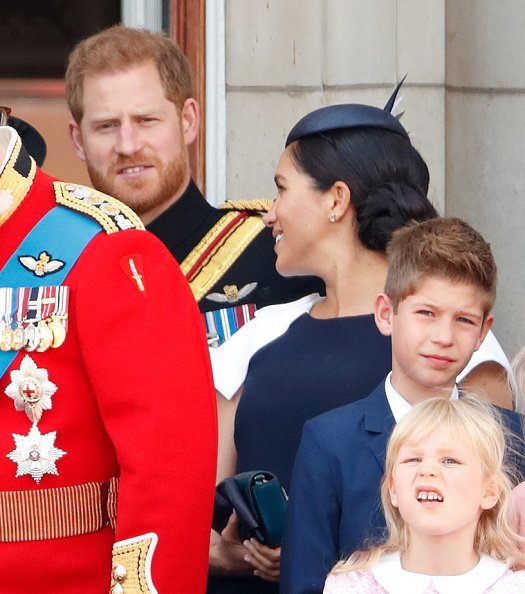 When she turned back to her husband a short time later, Harry, as indicated by the expert, told Meghan, "Turn around... Look."
The exchange came moments before the beginning of the national anthem. While the song of praise is played, the royal family usually face forwards out to the crowds.
Other viewers, however, believed it was more likely that the Duke had been conversing to the youngsters or another royal family members nearby. 
Meanwhile, for the occasion, Meghan adhered to one of her signature colors — navy. She and Harry arrived in a horse-drawn carriage. The beloved pair also shared their royal ride with Kate Middleton and Camilla, Duchess of Cornwall.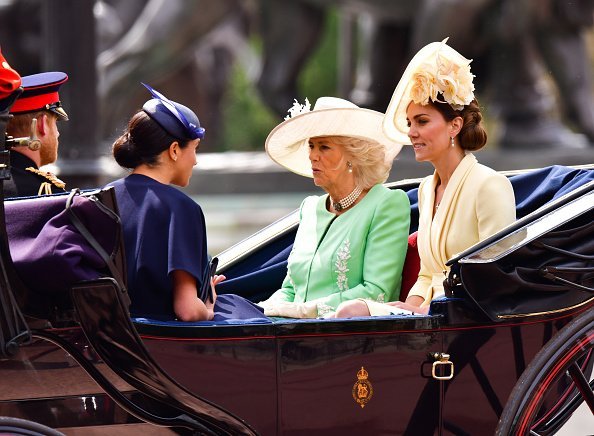 A year ago, for her Trooping the Colour debut, the former actress opted for a pink off-the-shoulder dress with a coordinating hat.