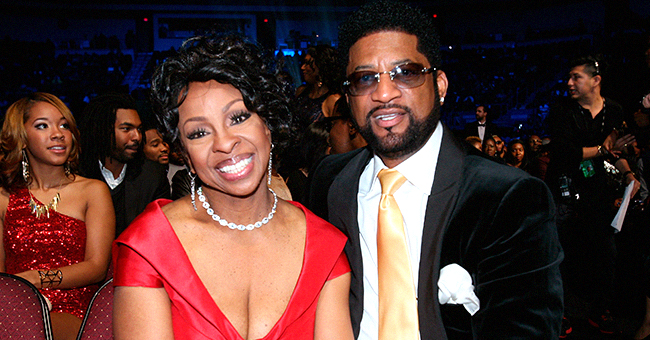 Getty images
Watch Gladys Knight Share Romantic Dance with Husband on 75th Birthday
Gladys Knight turned another year older last month, and she celebrated her birthday by dancing the night away with her husband.
The 75-year-old showed off her impressive dance skills on a night filled with romance and happiness meant to celebrate another year of her life.
Surrounded by her closest family and friends, Gladys danced with her loving husband and proved that they're the best thing to happen to one another.
Knight celebrated her birthday at the Omni La Costa Resort and Spa, where she was surrounded by many of her loved ones. Gladys made sure to thank everyone who made her day special, which included a party for daytime and another at night.
Almost two decades of love
Of course, the highlight of the night was the special dance she shared with her husband William McDowell, where they proved that they both had dancing skills that they don't get to show off so often.
William is Gladys' fourth husband, and the two have been married since 2001. Together, they share 17 grandchildren and 10 great-grandchildren.
Of course, being a family woman, Gladys made sure to share with her followers the love that she shares with her great-grandchildren. In one particular post, she shows herself carrying a little boy, saying "there's no better feeling or gift than this."
At 75-years-old, there's not a lot that Gladys hasn't done, and all she could wish and hope for his to share more happy memories with her loved ones.
Giving Back to others
In fact, retirement has done her well, and she now lives in a peaceful area in Fairview, North Carolina, as compared to their Las Vegas estate. In North Carolina, they launched a community center to give back and share their blessings with those around them.
The community center, which they purchased in 2015, provides activities for kids, counseling services for victims of addiction, a computer room, gyms, outdoor fields, a kitchen, food pantry, and a music room among many others.
To raise more funds for the center, Gladys even held a few benefit concerts, which ultimately gave her enough to put it up.
Growing Old Together
Of course, Gladys is surrounded by beautiful friends that she's been growing old with, one of them being Patti LaBelle. LaBelle also celebrated her birthday in May, just a couple of days apart.
"My dear friend and sister, I'm so happy to have been blessed to do life with you!"
To Gladys, Patti is an iconic "friend and sister," whom she's experienced all the ups and downs of life with. They have a close relationship on and off the stage, which they both cherish dearly.
Please fill in your e-mail so we can share with you our top stories!