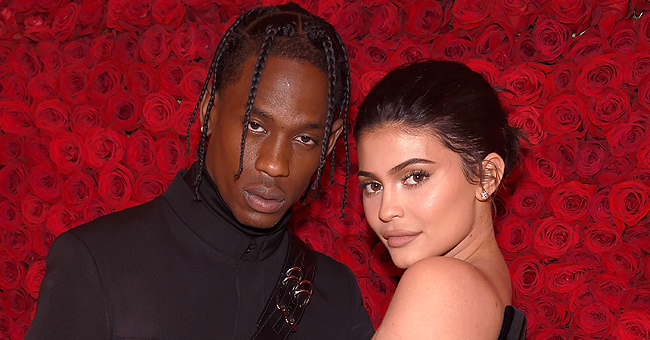 Getty images
Kylie Jenner & Travis Scott Celebrate Father's Day with New Photos of Stormi
Kylie Jenner posted an adorable photo on Instagram of her daughter Stormi and her partner rapper Travis Scott to celebrate Father's Day.
Cosmetic mogul Kylie Jenner celebrated Father's Day by posting a throwback photo of her partner Travis Scott and her daughter Stormi on Instagram.
The celebrity dad's photo garnered over 7,8 million likes from Kylie's dedicated fans.
"I love the love you share with our daughter. Thank you for all that you do...today we celebrate you." Kylie Jenner
KYLIE JENNER SHARES PHOTOS OF STORMI AND DADDY
Kylie shared two black-and-white shots of Travis holding their 1-year-old daughter Stormi.
The first one is a throwback photo from when she was a newborn, probably from Father's Day 2018, and the second is current.
This is the little family's second Father's Day.
TRAVIS SCOTT SHARES PHOTOS OF STORMI
Travis also shared new photos of the adorable baby girl in his own account. The rapper posted 4 snaps of his little girl, the first of which shows Stormi and Travis having a nap together among her toys.
"The day mommy made me a daddy I couldn't wait to spend everyday with u to conquer this planet," he wrote.
STORMI WEBSTER MEDIA STAR
Stormi may be just 1 year old, but she is one of the most famous people on the planet. Stormi's first photo ever, posted by proud mom Kylie was Instagram's most liked for 2018.
TRAVIS SCOTT IS A DOTING DAD
It's easy to see that Travis adores his baby girl. On her first birthday on February 1, the rapper shared a series of snaps of Stormi captioned:
"ITS MY QUEEN, MY HEART, MY AIR, MY EVERYTHING. STORMI'S BIRTHDAY TODAY. I LOVE U SO MUCH BABY," he wrote.
The rapper and the reality star started dating in April 2017, and in February 2018, Jenner gave birth to her first child, Stormi. This is the little family's second Father's Day.
STORMI WEBSTER'S FIRST HALLOWEEN
One of the great pleasures of having a new baby is that everything is new. The baby's first Christmas or their first pumpkin patch, for example.
Travis Scott and Kylie Jenner are enjoying their daughter's Stormi's first experiences and took her out to the Underwood Family Farms in Moorpark, California to see a pumpkin patch for the first time.
They posted an adorable photo of Stormi sitting in the midst of hundreds of huge, gloriously orange pumpkins, all ready to be turned into Jack-o'-lanterns.
Please fill in your e-mail so we can share with you our top stories!