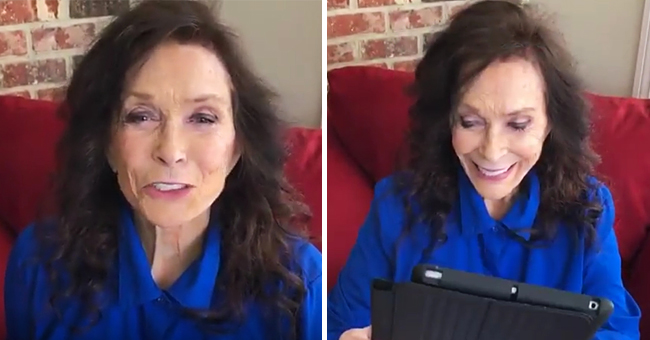 instagram.com/lorettalynnofficial
Loretta Lynn Slams Rumors She's on Her 'Deathbed' in a New Video
Loretta Lynn hit back at false reports that she is on her deathbed. She further threatened to take the guilty news outlet to "Fist City."
The 87-year-old resurfaced her 1968 hit "Fist City" as she shut down rumors that she is in a nursing home nearing her end. She assured country fans that Willie Nelson was alive and kicking as well.
She wrote in her Instagram post:
"Well, through the years they've said I'm broke, homeless, cheating, drinking, gone crazy, terminally ill, and even dead! Poor things can't ever get it right."
"I guess if those old pesky tabloids are harassing me then they're giving someone else a break......but I'm about an inch from taking 'em to Fist City! #raisinghell #yourmommashouldataughtyoubetter #tellthetruth #fistcity #trashtalkingtabloids #fakenews"
Lynn refrained from mentioning the guilty party who came out with the story. In her video, though, she seemingly read the story on her tablet. "Hey! This says I'm in a nursing home and I'm on my deathbed? You're kidding me!" the country legend remarked.
"I ain't dead, and neither is [Willie Nelson]. Both of us are coming back to life, and we're gonna raise hell."
The original rumor pointed to Lynn's history as support for the story. The singer suffered a stroke in 2017 and broke her hip the next year. She had to delay her album but released it in September 2018.
She last performed onstage for her 87th birthday celebration in April. Joined by other celebrities, she belted out "Coal Miner's Daughter" at the Nashville concert — and she seemed just fine.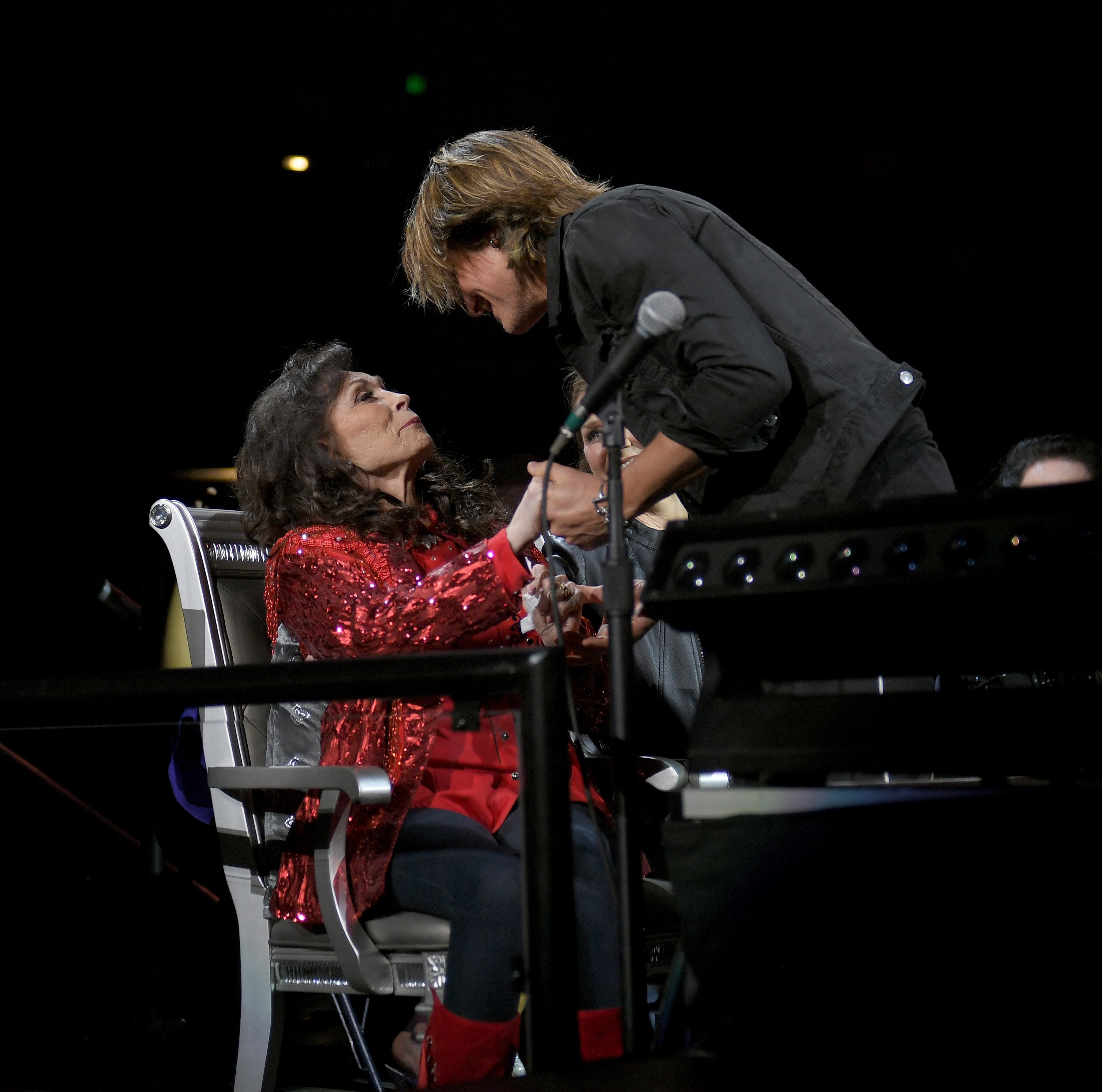 Keith Urban greets Loretta Lynn during Loretta Lynn: An All-Star Birthday Celebration Concert at Bridgestone Arena | Photo: Getty Images
Also present was none other than Keith Urban, who bravely fulfilled Lynn's wish that he jump out of a birthday cake for the occasion. After the audience sang "Happy Birthday," Urban popped out and joined in on the last few lines.
Fans knew it was coming since Urban took to Instagram to agree to the challenge. "@lorettalynn... your wish is always my command Miss Loretta!!!!" he wrote.
Urban was joined by artists including Cam, Miranda Lambert, Alan Jackson, Garth Brooks, Trisha Yearwood, Darius Rucker, George Strait and several others who honored Lynn for her birthday.
Please fill in your e-mail so we can share with you our top stories!