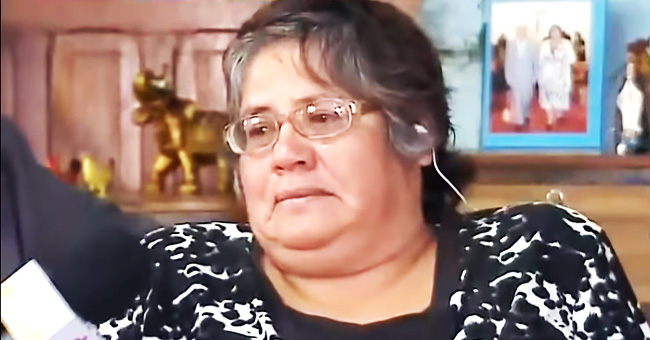 youtube.com/Chilevisión
Woman Who Became Meme after Mispronouncing 'Victim' Can't Take It Anymore
The pronunciation mistake of this lady, originally from Chile, made her go viral internationally, but not in the way she would have liked. Now she says she's tired of the jokes and bullying.
When Elizabeth Ogaz accepted the request for an interview on the street from a local TV channel, she never imagined the consequences her words would have.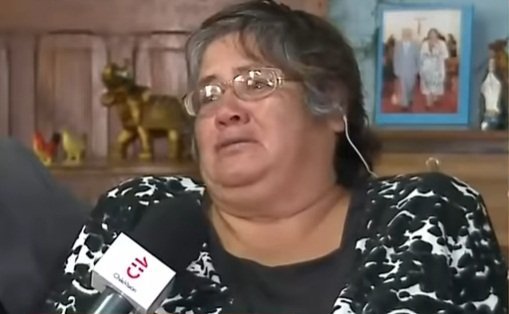 Elizabeth Ogaz told Chilevisión that she has been mistreated due to her error in diction | Source: YouTube / Chilevisión
THE MISTAKE
When asked about a situation involving Sergio Jadue, the former president of the National Professional Football Association (ANFP) of Chile, and his wife María Inés Facuse, Ogaz revealed that, in her eyes, Facuse was playing the victim.
However, instead of saying "víctima," Ogaz mispronounced the word as "vístima," and after her mistake was aired on national television, people on social media didn't waste time making a meme out of the woman.
After a few weeks of gaining sudden online fame, Ogaz now has come forward to ask people to stop the teasing.
THE MOCKING
Aside from making several memes using "vistima," social media users have also created several music remixes, including a reggaeton song, and even turned Ogaz into a WhatsApp sticker.
Last week, Mrs. Elizabeth appeared on the Chilevision program "Viva la Pipol," to try and earn some sympathy from her detractors. She explained in between tears that she is fed up with the never-ending jokes and that she is a victim of bullying on the web and in real life.
Ogaz, who lives in La Calera, said that people recognize her on the street and either yell at her, ask her for pictures or start playing one of the many songs made using her pronunciation mistake.
"This is no fun for me," she said. "I have a problem with my prosthetic teeth and pronounce many words wrong."
THE CONSEQUENCES
She also recalled that on one occasion, the local police had to intervene and calm the people who were bullying her while she was grocery shopping.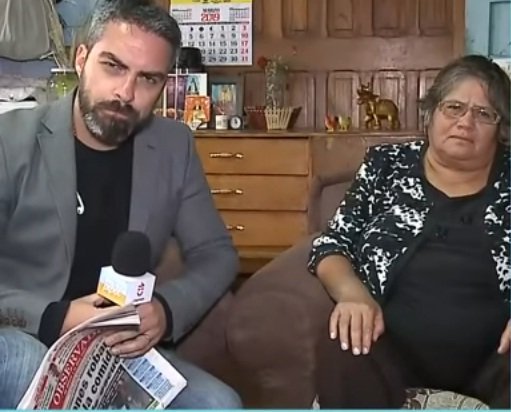 Elizabeth Ogaz told Chilevisión that she has been mistreated due to her error in diction | Source: YouTube / Chilevisión
"I feel bad because we can't go out to the street, yesterday we went shopping in the supermarket, and people looked at us and laughed, they annoyed us and shouted things, they even asked us for pictures, my daughter had to come out to defend me and tell them to stop bothering me," she stated.
And added that even police mocked her:
"Today I felt bad, I was shopping, and I couldn't keep walking, the police had to pick me up and take me home. But when I arrived, and I got off the patrol, a neighbor asked what happened to me, and one of the policemen said she's just playing the vistima!"
THE ROLE OF THE MEDIA
Ogaz also accused the media of spreading the hate toward her by mocking her on television and laughing about her mistake.
"The other day I saw myself in the "Morandé with Company" program, and everyone laughed at my expense. It is irresponsibility from the media because they are bullying me; they are making money at my expense; they don't even know what I'm going through," she concluded.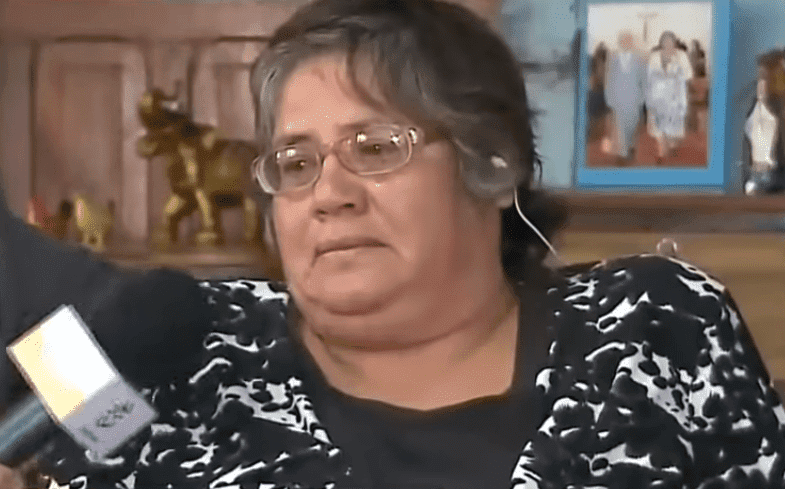 Elizabeth Agaz cried in her interview with Chilevisión | Source: YouTube/Chilevisión
But despite the bad time Ogaz has lived in recent days, there is light at the end of the tunnel for her.
According to El Observatodo, a local newspaper, dental clinics offered her and her entire family a completely free treatment. And not only that.
Several people approached her in a disinterested way to help her financially, collecting almost 400,000 pesos ($570) to help her. Others, meanwhile, offered mental health services to help her deal with her new-earned fame.
Please fill in your e-mail so we can share with you our top stories!