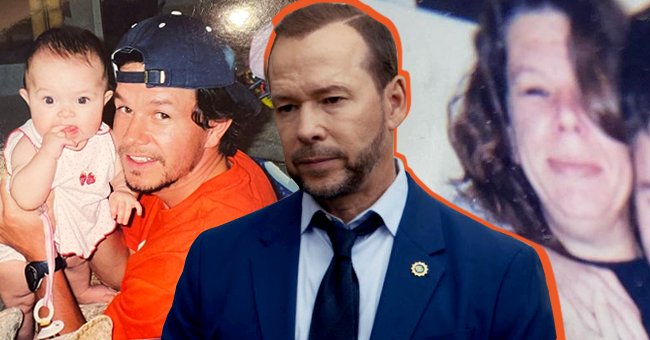 Instagram.com/markwahlberg | Getty Images
Donnie Wahlberg Lost Sister Debbie on the Day His Niece Was Born
Although Mark Wahlberg remains the most well-known member of the family, his brother, Donnie Wahlberg, is not far off as he has made a name for himself on both the small and the big screen.
While he currently has a wonderful life with his wife Jenny McCarthy, Donnie has experienced plenty of heartbreaks throughout his life, with the loss of his sister, Debbie Donelly-Wahlberg, being one of the hardest.
Debbie was 43 years old at the time of her death, having passed away back in 2003 after suffering a heart attack while she was being treated for a possible kidney stone in Boston, Massachusetts.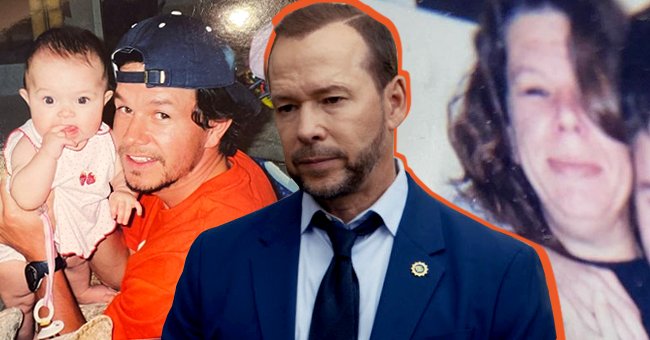 Mark Wahlberg with daughter Ella Wahlberg on the left, Donnie Wahlberg in the middle and Debbie Wahlberg on the right | Photo: Instagram.com/markwahlberg | Getty Images
A BITTERSWEET DAY
It was a major loss for the Wahlbergs, but that same day a new life was born within the family, with Mark welcoming his daughter, Ella Rae Wahlberg, to the world.
Ella was born at 4 in the morning at Cedars-Sinai Medical Center in Los Angeles, California, but her birth was bittersweet considering Debbie's tragic passing.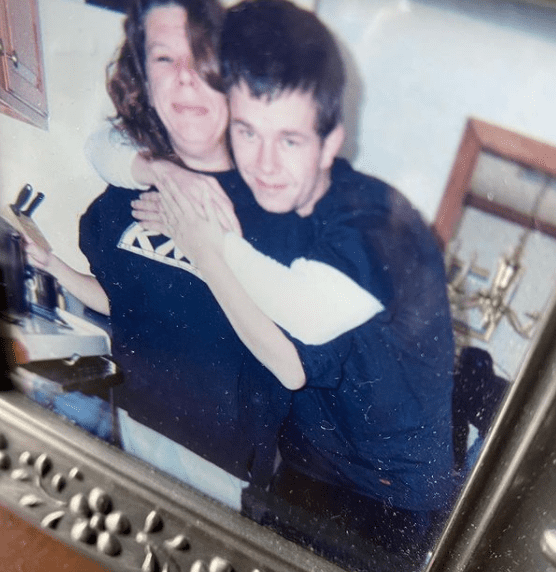 A photo of a young Mark Wahlberg hugging sister Debbie Wahlberg | Photo: Instagram.com/markwahlberg
The baby grew up and became the beautiful 18-year-old that Ella is today, and every year, on her birthday, Donnie and Mark pay tribute to Debbie, who didn't get to meet her niece.
In a post shared on Instagram, the "Boogie Nights" actor wished his daughter a happy birthday and claimed that he missed his big sister, describing Debbie as Ella's guardian angel.
STARTING FROM THE BOTTOM
Like every member of the family, Donnie was impacted by Debbie's untimely death but he managed to move on with his life without ever forgetting her.
As aforementioned, the 52-year-old is currently a big name in Hollywood and one of the main faces of "Blue Bloods," starring alongside legend Tom Selleck.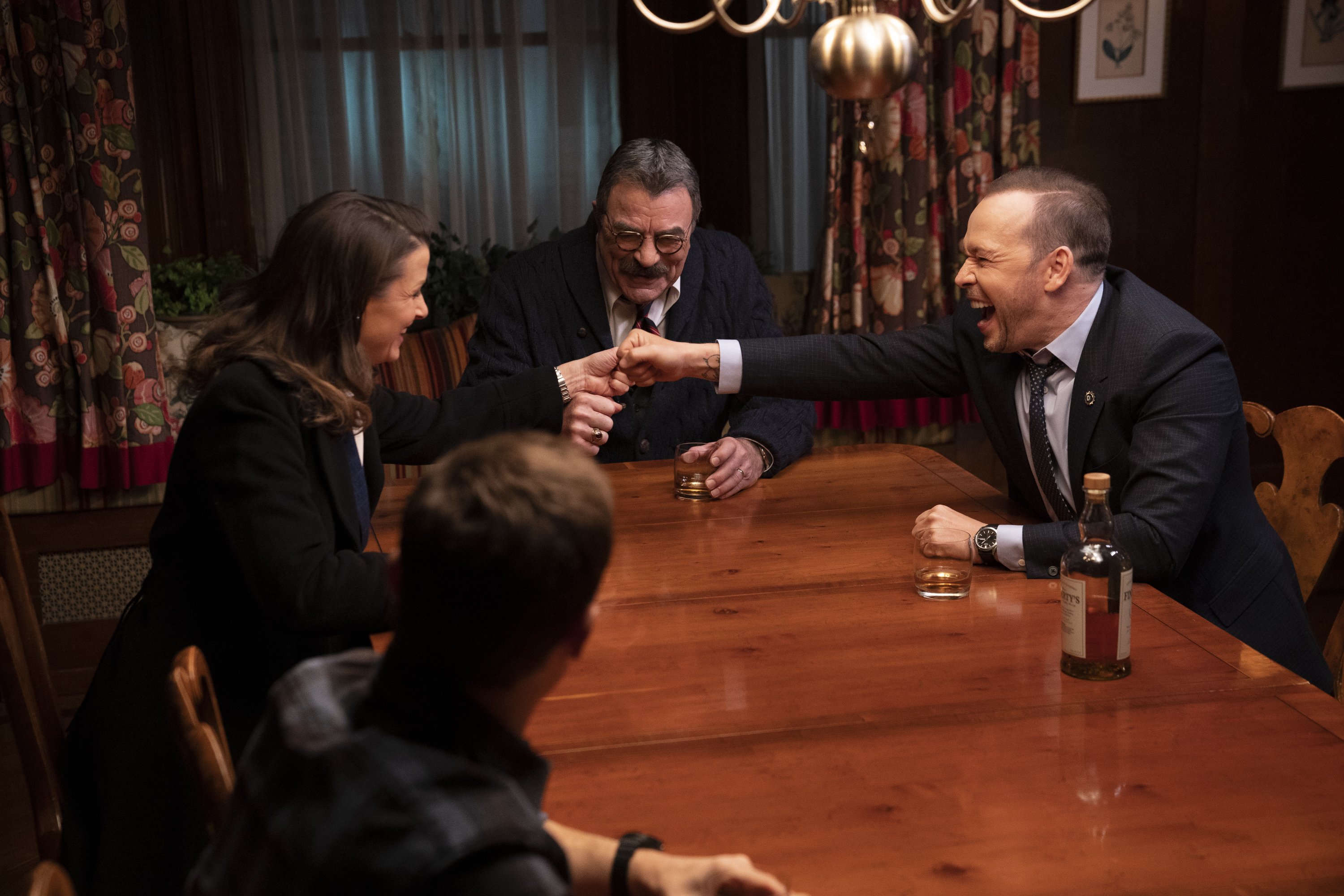 Bridget Moynahan as Erin Reagan, Tom Selleck as Frank Reagan and Donnie Wahlberg as Danny Reagan in "Blue Bloods" | Photo: Patrick Harbron/CBS via Getty Images
Born Donald Edmon Wahlberg Jr, in Boston, 1969, the actor was raised alongside his brothers by mother Alma Wahlberg in a predominantly Irish-American neighborhood.
At the time, Alma worked as a nurse's assistant at St. Margaret Hospital while his father, whom he was named after, was a truck driver. Despite their best efforts, the family struggled financially.
Donnie had a total of 8 siblings, so it was very hard to put enough food on the table for everyone, but having so many children seemed normal for Alma. She once said:
"When I think about it now, I realize how hard it was, but back then we never even realized it! We thought everyone had all these kids, everyone lived like this."
DEVELOPING HIS PASSION FOR MUSIC
Following the 1970s desegregation in Boston, Donnie attended William Monroe Trotter School, a mostly Black elementary institution located in Roxbury.
That was where he fell in love with soul and rap music, which was quite popular amongst his friends, and he saw the King of Pop Michael Jackson as his idol.
Donnie was so obsessed that he taught himself how to moonwalk and saved a lot of money just so he could buy a red leather jacket similar to the one Jackson wore in the music video for "Thriller."
Years later, at the age of 15 and long after his parents' divorce, he would join brother Mark and a couple of friends in a boyband named New Kids on the Block.
THE BAND
Mark didn't stay very long and left after he was allegedly unhappy with the group's pop-friendly artistic direction, being promptly replaced by Jamie Kelly, one of Donnie's friends.
The group achieved great success, having released an album in 1986 titled after the group, with their first single being "Be My Girl," which is still one of their most popular tracks.
New Kids on the Block enjoyed almost a decade in the spotlight, dishing out hits such as "You Got It (The Right Stuff)," "I'll Be Loving You (Forever)" and "Step by Step."
The group called it quits in 1994 and Donnie pursued a career in front of the cameras, getting his big break in the 1999 film "The Sixth Sense," in which he starred alongside Bruce Willis.
After that, Donnie managed to land roles in "Band of Brothers," "Saw II," "Saw III," "Dead Silence," and "Saw IV" before getting the part of Danny Reagan in "Blue Bloods."
FINDING LOVE
During that period, the actor met and fell in love with former model and media personality Jenny McCarthy, with whom he recently renewed his vows after being married for 7 years.
Donnie felt blessed for having been raised, taught, and set on his life's path by such an amazing woman.
According to the 48-year-old, everything is still exciting even though they have been together for a while, revealing that they still FaceTime-sleep together every night when they are apart.
Back in August, Donnie used his Instagram page to share a sneak peek of the intimate ceremony, which took place in their backyard, with his millions of fans.
In the pictures, he can be seen holding Jenny while Reverend Ray McElroy is helping them renews their vows. Under the post, the actor wrote:
"To be blessed with a partner whose goal is to make sure that I love myself more and more each day — is to be truly blessed. [...] You are my soul mate in every way."
LOSING ALMA
Sadly, just a few months before renewing his vows, Donnie suffered a major blow when his mother, Alma, passed away at the age of 78 following a battle with dementia.
After her death, the proud soon took to social media to honor the woman who brought him into the world and did everything for him without thinking twice.
Along with a 2-minute video, Donnie claimed that he felt blessed for having been raised, taught, and set on his life's path by such an amazing woman.
He recalled Alma's "joy for life, love, and people," how she combined her pride with her humble beginnings and how she helped him become the man that he is today.
Please fill in your e-mail so we can share with you our top stories!