Story of Donnie Wahlberg Losing His Sister on the Day His Niece Was Born
It was a bittersweet feeling for Donnie Wahlberg when he lost his sister on the day his niece was born.
On September 2, 2003, the actor's sister, Deborah Donnelly-Wahlberg, died of a heart attack at age 43.
"We've realized we both have sons that are the same age [and] they both fell in love with each other."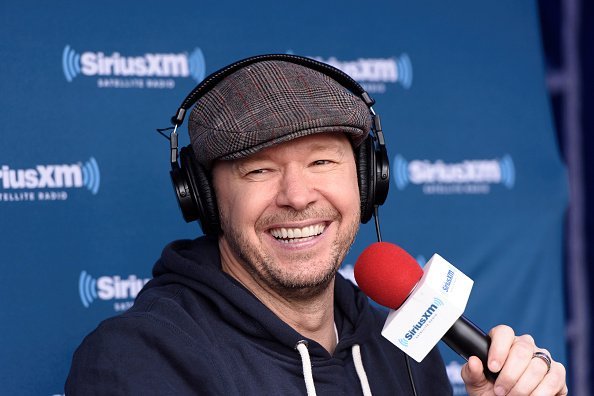 Mark Wahlberg's first child was born on that day
On this same day, his brother Mark Wahlberg welcomed his first child, Ella Rae Wahlberg.
Hours after Mark's daughter was born at Cedars-Sinai Medical Center in Los Angeles, Deborah took her last breath while being treated for a suspected kidney stone in Boston, Massachusetts.
This tragedy seems to be well behind Donnie, whose career continues to soar, being the main character on CBS's hit series, "Blue Bloods."
Donnie Wahlberg's career
Donnie first shot to fame as the frontman of the band New Kids on the Block.
Outside of his busy career, Donnie is a father to three sons – two from his previous marriage and a stepson from his wife Jenny McCarthy.
Donnie's post on Father's Day 2019
During Father's Day, the actor shared a throwback photo of himself with his two sons. He wrote a heartwarming caption:
"#HappyFathersDay to the millions of other lucky guys (like myself) who have the honor of calling themselves a dad and sharing in the most important responsibility that a man will ever have in his lifetime — fatherhood. Keep doing your very best! It will always be good enough!"
Donnie and his wife Jenny, who tied the knot in 2014, are living happily with their children and are content with the size of their family. Jenny has a son with her ex-husband, John Asher. In one interview, Jenny said:
"We both wish if there was more years in the clock that [having kids] could happen. But, you know what? We've realized we both have sons that are the same age [and] they both fell in love with each other. They're teenagers, so they might not admit it, but they do love each other."