Kelly Ripa Is Counting down the Days until She Becomes an Empty Nester
With the graduation of her daughter Lola followed by her 18th birthday celebrations over the weekend, Kelly Ripa cannot wait until she can enjoy an empty home with her husband, Mark Consuelos. 
Speaking to ET at TrevorLIVE Gala in New York, Ripa joked about how she is counting the days until she can have their home to herself and her husband. 
"We are truly this close!" the mother of three exclaimed. 
Looks like Kelly has already sorted out how she wants to live like after her children move out into their own places. 
"I'm truly going to be running through the house naked. I just want everybody to know that. I'm going to be sitting on every piece of furniture naked. Be warned before you come over. That's what I'll be doing in my spare time."
Kelly was joined by husband Mark as a guest host on "Live with Kelly and Ryan" on Monday's episode where they revealed that their daughter Lola accidentally walked in on them while they were getting intimate on Father's Day morning. 
It was definitely not a great start to her 18th birthday.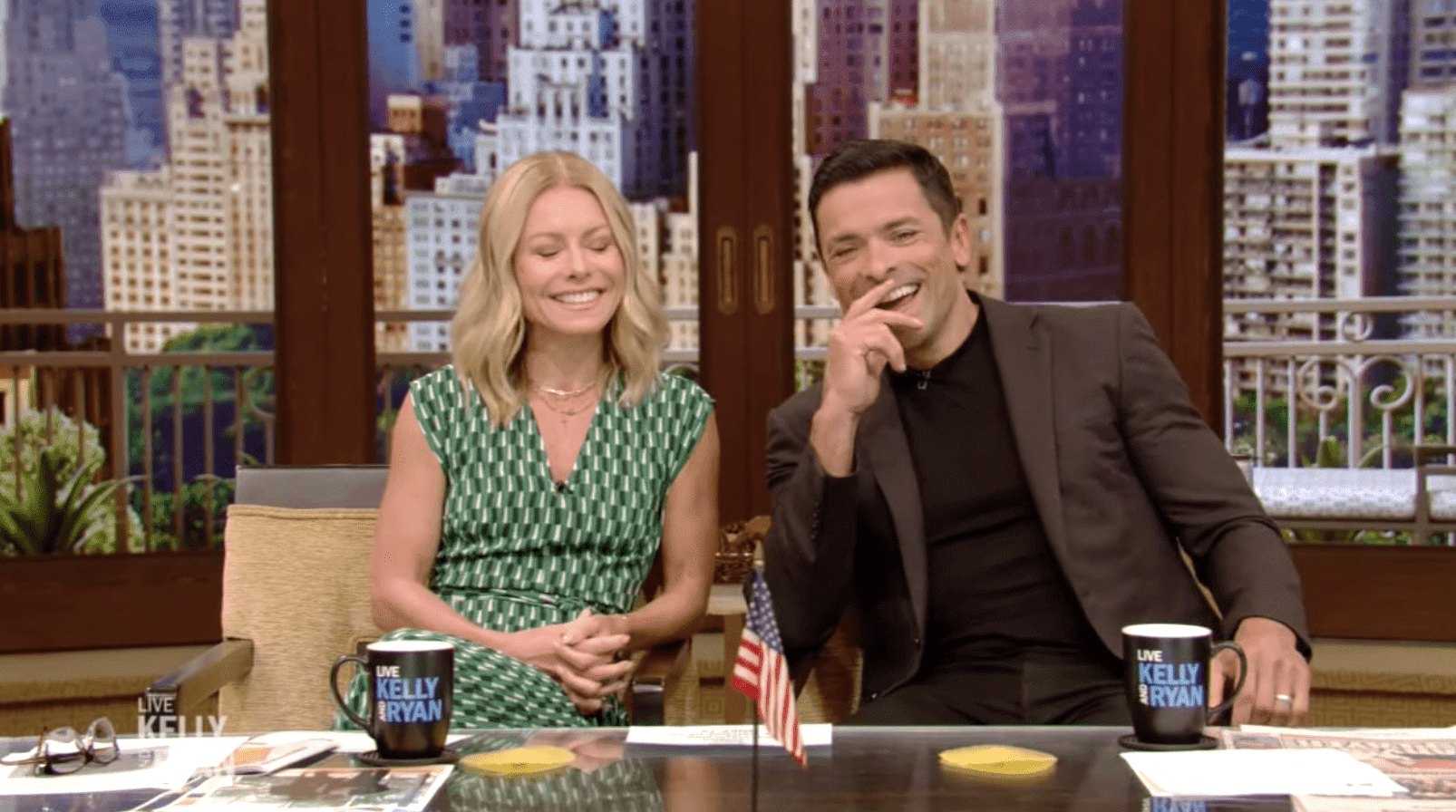 Consuelos told ET that their daughter "is fine" after the incident while Kelly jokingly said, "We saved the birthday cake for tonight." 
"She wasn't hungry yet," Consuelos added.
Kelly's fantasy of running around naked around the house might come true someday, and Mark will probably join her since he is no stranger to stripping. After all, he used to work as a stripper as a fresh college graduate. 
Kelly couldn't care less about her husband's former profession. She even has an old calendar pinup of her gorgeous husband.
Opening up about her husband's past as a go-go dancer with Vanity Fair, Kelly said: "A lot of hot guys in Hollywood have done that. He was straight out of college, and he went to Notre Dame and finished his degree at the University of South Florida. So, there he was in South Florida, he's gorgeous, looking to break into show business, so he started off as a roadie to a group of these guys, and then they talked him into stripping."
 We hope the loving couple can have their nest to themselves pretty soon!