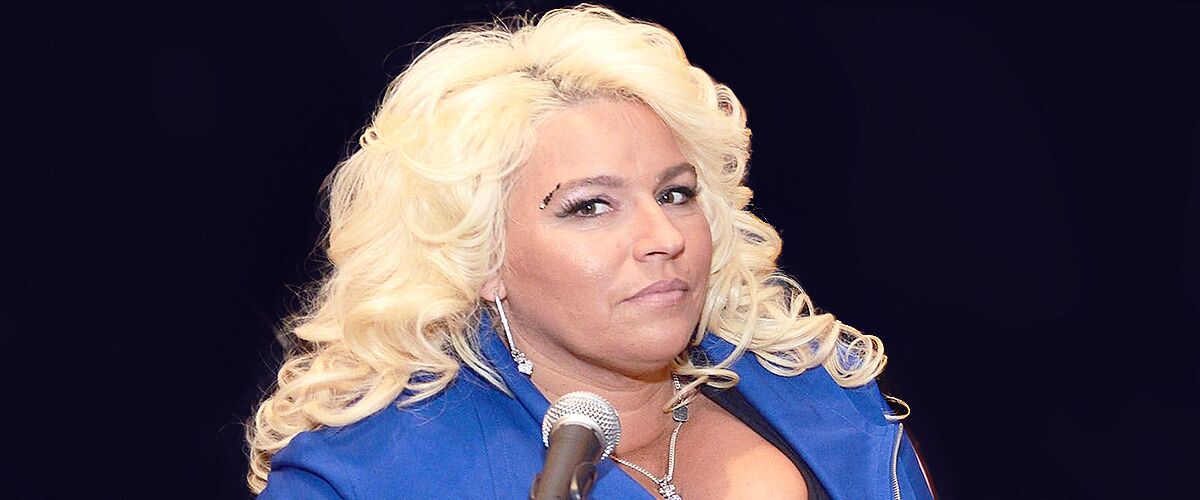 Getty Images
Beth Chapman's Coma Reportedly a Result of a 'Choking' Emergency
Beth Chapman was rushed to a local hospital and has been under coma since after having experienced another breathing issue that resulted in a choking emergency at her home in Hawaii.
The Chapman family matriarch was rushed to Queen's Medical Center over the weekend after having experienced a breathing problem that led to an emergency "choking," TMZ reports.
CALL TO 911
A call to 911 came from Beth's family residence in Honolulu, Hawaii on Saturday morning and asked for help. Chapman's breathing problem results from her ongoing throat cancer battle, which she similarly experienced and surpassed last April.
The "Dog the Bounty Hunter" star is still under the medically induced coma in the ICU, adds TMZ. Her family members, including her daughter Bonnie, are rushing to be by their mother's side.
IN DESPERATE SHAPE
According to the report, Chapman is in "desperate shape," having her husband, Duane "Dog" Chapman asking people for prayers through social media. Shortly before the news broke out, he tweeted:
"Please say your prayers for Beth right now thank you love you."
The actress remained positive throughout her battle with the ailment, even influencing her husband, who sometimes find difficulty in hiding his pain and sadness amid her condition.
Despite her condition, Chapman continued to remain positive on her social media; being a source of inspiration to her fans and followers.
BETH THE FIGHTER
Chapman's battle with the disease began in September 2017 after a tumor was removed through surgery. Unfortunately, the tumor's removal only cleared her health for a year; in November 2018, the cancer returned, but this time, it was terminal.
During her initial diagnosis, the reality star didn't see any optimism in the news. After all, it was a 50/50 chance of survival, and that in itself is difficult to come to terms with. However, her mind grew stronger as she wrote to her fans:
"I won't let cancer beat me. I realize the road I am about to travel will be rocky, full of unexpected twists and turns. But I know one thing for sure. A bend in the road is not the end of the road."
About a year later, the cancer returned. Chapman spoke about the heartbreaking news by sharing a photo of herself with her husband on a hospital bed. She captioned the photo:
"Another bend in the road, yet not the end of the road #faith #love #stayhumblepray"
OPTIMISTIC BETH
Despite her condition, Chapman continued to remain positive on her social media; being a source of inspiration to her fans and followers. She often posts photos of herself smiling with family or alone.
During this years' Palm Sunday, the 51-year-old shared a beautiful photo of herself with the caption: "Don't forget the reason for the season." Chapman's fans quickly responded with tons of positivity, showing their love, support, and well wishes.
Please fill in your e-mail so we can share with you our top stories!