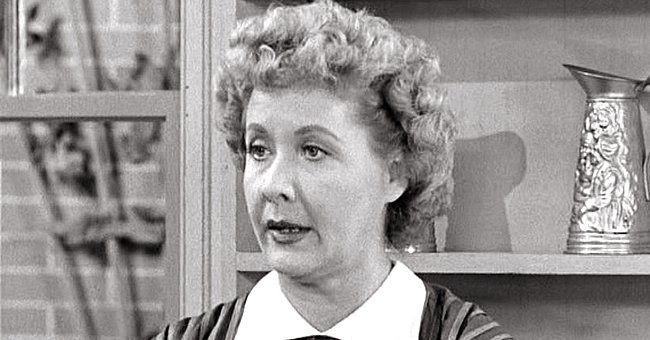 Getty Images
'The Lucy Show's' Vivian Vance's Father Made Her Afraid of Men – She Only Married Gay Men
Even after "The Lucy Show," Vivian Vance's life reflected her love for theatre and the small screen; she held onto it for as long as she could until she passed away from cancer.
Vivian Vance was a sitcom and theatre sweetheart from the moment she performed for the first time. She was already a Broadway star by the time she was cast on "I Love Lucy," but her character on the show, Ethel Mertz, was what people associated her with.
Born Vivian Roberta Jones on July 26, 1909, Vance was a theater actress before she graced American television with her presence. She was quite a rebellious teen and often sneaked out of her house past curfew.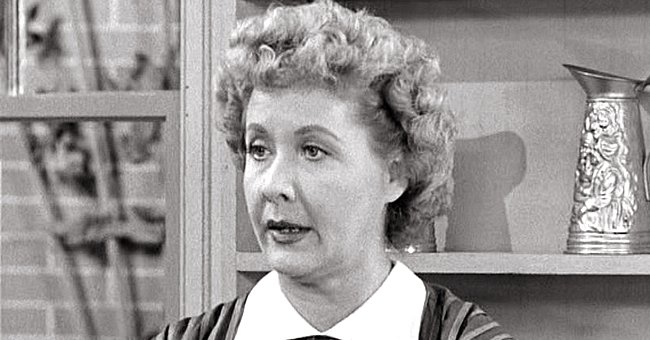 Vivian Vance as Ethel in an episode of "I Love Lucy." | Source: Getty Images
VANCE'S CAREER
Her career started at the Albuquerque Little Theater, but her big break didn't come until she moved to New York. The author of "The Lucy Book" and "Ella: A Biography of the Legendary Ella Fitzgerald" claimed that the local theater members saw Vance's incredible talent. He added:
"As a group, they sent Vivian Vance to New York [...] They just felt she had so much talent and that there was nothing for her in Albuquerque and that she deserved to be recognized."
Vance worked in New York nightclubs and eventually took the Broadway stage, starring in productions such as "Let's Face It," "Music in the Night," and "The Voice of the Turtle."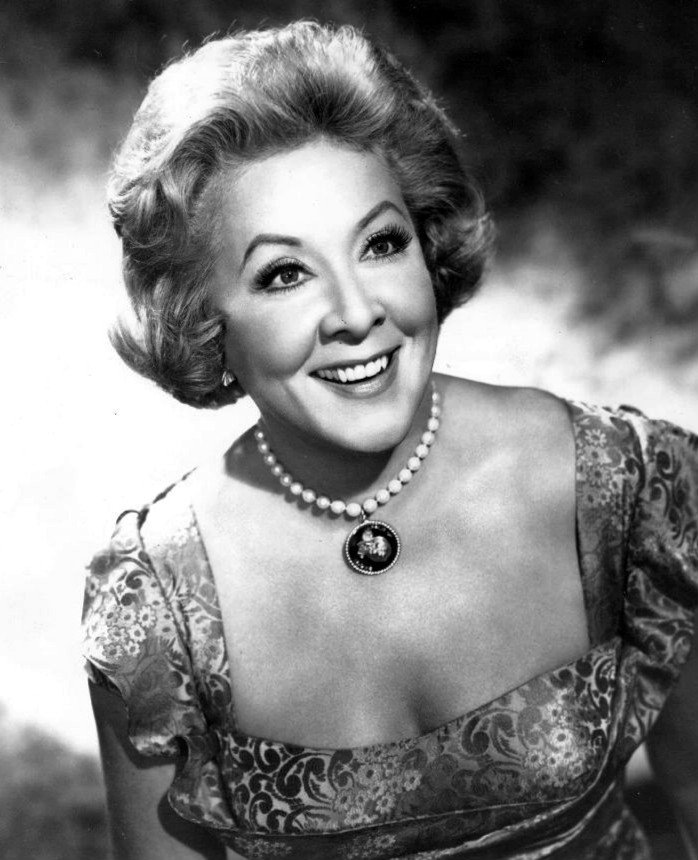 Publicity photo of Vivian Vance in 1964. | Source: Wikimedia Commons
While performing in "The Voice of the Turtle," the actress had a nervous breakdown and stayed in therapy for years until her return when Lucille Ball and Desi Arnaz were looking to cast Ethel Mertz on the sitcom "I Love Lucy."
In 1973, the theatre star got diagnosed with breast and bone cancer.
According to Geoffrey, Vance's breakdown was a result of being repressed by her father. "He made her afraid of men," he said. "This came from Vivian, so it is not me being witty, but she only married gay men." Vance was married to Philip Ober and later divorced him and wed John Dodds.
CAST AS ETHEL
Vance was performing on stage when writer Jerry Oppenheimer, actor Desi Arnaz, and Marc Daniels decided to cast her as Ethel. The three were so impressed that they signed with her during the show's intermission.
When Lucille Ball came on the first day of the rehearsal, she did not like that Vacne was playing Ethel. "You can't play Ethel," she said. "You're my age. You have the same color hair. You have an attractive figure. You're pretty."
But it seemed that Vance was up for the challenge, so the following week, she came with a transformed look according to what Ball liked. That became the start of a beautiful friendship for the two actresses.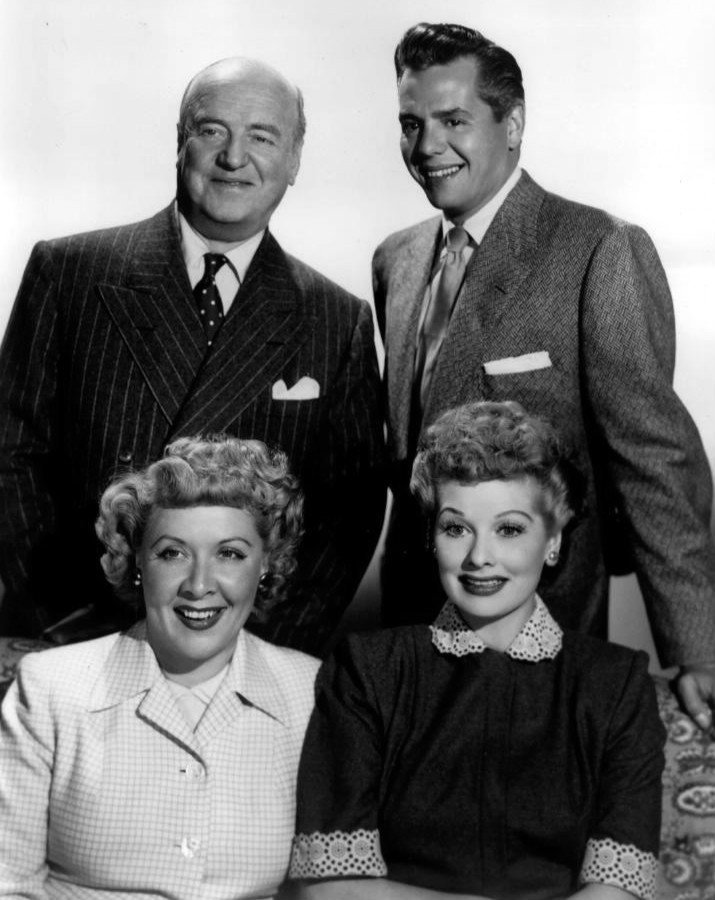 Vivian Vance and the cast of "I Love Lucy" circa the 1950s. | Source: Wikimedia Commons
"I LOVE LUCY"
On the show, Vance was Ball's best friend, married to Fred Mertz, played by William Frawley. While their on-screen relationship was beautiful, it was not the same off-screen.
Vance believed that she was too young to be cast as Mertz's wife, and instead, should be his on-screen daughter as she was 22 years younger. When Frawley learned of her comments, he was offended.
As a result, he would throw insults towards the actress. He also wasn't cooperative when Vance would suggest additional lines for the show's betterment.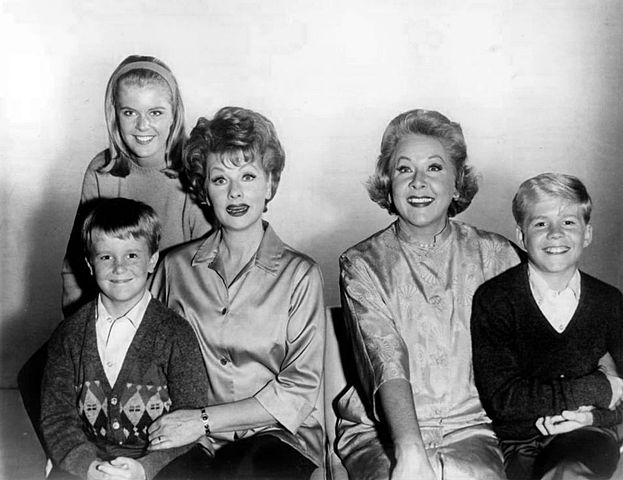 Vivian Vance and members of the cast of "The Lucy Show" in 1962. | Source: Wikimedia Commons
LIFE AFTER THE SHOW
The role made Vance a household name, and by 1954 she became the first actress to win an Emmy Awards for Best Supporting Actress. After the show ended in '57, the Kansas-born actress moved to Stamford, Connecticut, and lived there until she reprised her role in the '67 spin-off "The Lucy Show."
Vance stayed on the spin-off for three years, but she didn't like the long-distance journey working on the show demanded, so she only limited her participation to guest roles.
The actress continued her guest role in the third spin-off, "Here's Lucy," and in that time, she also starred in other productions like "Love, American Style." Vance also worked actively as a volunteer to several mental health causes and served on the National Mental Health Association board.
VANCE AND BALL
Despite the show's end, Vance and Ball remained best friends off-screen. In fact, their divorces happened around the same time. In her memoir, Ball wrote:
"[...] She was upset and miserable too. Vivian and I have always been extraordinarily compatible, so we were especially close during this time of misery."
The actresses remained close until the tragic passing of Vance in 1977 and even had a chance to say their last goodbyes.
THE LAST DAYS OF VIVIAN VANCE
In 1973, the theatre star got diagnosed with breast and bone cancer, and despite her failing health, she continued to appear in theatre productions, holding on to the one thing that gave her joy. By 1974 she moved to California, and in 1977, the actress died from cancer.
During her last goodbye with Ball, the two had the chance to have lunch together. According to Paige Peterson, a close friend of Vance, the women laughed and cried. She recalled:
"We had brought Viv down, and she was lying on the couch in the living room. They ate lunch, and they talked and talked. Viv knew she was dying."
After Vance's death, Bell said she lost her best friend while the world lost one of its greatest performers, adding at the end that she'll miss her. Ball's daughter revealed that her mom cried for months after Vance's passing. She said:
"Viv was, in many ways, like a sister to my mother. She could talk to Mom like nobody else, and I don't think my mother could confide in many people the way she would with Viv."
In 2014, the Albuquerque Museum opened an exhibition in her memory titled "Everybody's Neighbor: Vivian Vance," and the museum curator, Deb Slaney, said the town always knew that the actress would become a big star.
Vance indeed was a star, and although she tried for years to overcome her character on the "Lucy" shows, it is what the world still and will never forget her for.
Please fill in your e-mail so we can share with you our top stories!