Family Lawyer of Little Girl Hit by Foul Ball at Astros' Game Shares Worrying News on Her Health
On May 29, a little girl was accidentally hit by a foul ball during a Chicago Cubs and Houston Astros game in Houston. The attorney for her family recently gave an update on her health.
While watching a match between the Chicago Cubs and Houston Astros two-year-old little girl was struck by a foul ball after Cubs center fielder Albert Almora Jr., 25, batted. The incident occurred in the fourth inning of the major league baseball game.
LITTLE GIRL SUFFERED A FRACTURED SKULL
The little girl was rushed away to a hospital and it was later discovered that she'd suffered a fractured skull from the incident. Her family has since acquired the services of Houston attorney Richard Mithoff.
The Astros released the following statement. Our thoughts are with the entire family. pic.twitter.com/f1VGVP1kiu

— Houston Astros (@astros) May 30, 2019
He is representing the little girl's family in potential discussions with the ballclub, however, no lawsuit has been filed. Mithoff revealed that he spoke to the Astros, informing them that he was working with attorney Steve Polotko as representatives of the family.
SHE'S UNDERGOING TREATMENT
He recently gave an update on the child's health. She's been undergoing treatment at Baylor College of Medicine's Blue Bird Circle Clinic for Pediatric Neurology.
The attorney shared that the toddler continued to suffer seizures and had an abnormal electroencephalogram reading. He said she suffered subdural bleeding, edema, and brain contusions from the incident.
The lawyer also stated: 
"She is doing relatively well, but she has had seizure [sic] and the abnormal EEG, and so it's going to be a matter of time. It's too early to tell what kind of residual (damage) there may be, but any time there is a fractured skull and bleeding of the brain involved, it's a serious matter."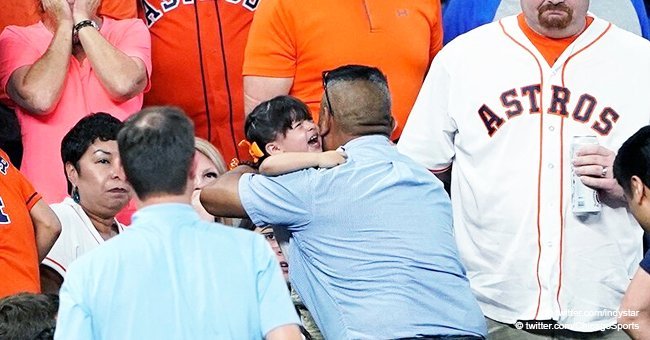 THE TODDLER IS ALSO ON MEDICATION
The family's attorney clarified that she was receiving great care and that everyone was praying and hoping for a good outcome. He clarified that she was home.
The little girl was put on medication to assist in her recovery and she would be reassessed in July. For their part, a spokeswoman for the Astros shared their update on the matter via email.
According to our sources, the young child was awake, responsive and taken to a local hospital for precautionary reasons. The child is expected to be ok. Thank goodness.

— SportsTalk 790 (@SportsTalk790) May 30, 2019
They said: 
"The Astros continue to send our thoughts and prayers to the young girl and her family. We continue to respect the family's request for privacy and have no further comment at this time."
Mithoff revealed that the toddler attended the game on that fateful day after her family was given tickets as a gift. The girl was struck by the foul ball while sitting on her grandparent's lap.
A really tough scene at Minute Maid Park over the last inning. Albert Almora Jr. of the Cubs hit a hard line-drive foul into the stands that hit a young child. Almora Jr. was extremely shaken up and after the next half inning, he was consoled by MMP security personnel. pic.twitter.com/2hfHX4hvNd

— SportsTalk 790 (@SportsTalk790) May 30, 2019
On Tuesday, the Astros shared that they were looking at options for adding additional netting at the stadium. However, this might not happen this year as Minute Maid Park had no plans of doing so during this season.
ALMORA JR.'S REACTION AFTER HITTING THE CHILD
Almora Jr. became quite distraught when the incident occurred last month. The father of two dropped to his knees and had to be consoled by his teammates.
Later on, he was seen crying while asking security guards about the child's well-being.