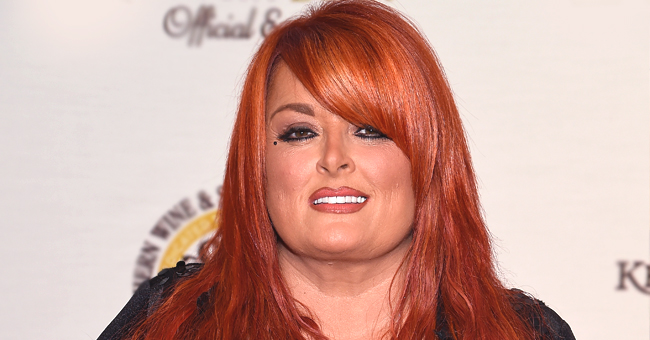 Getty Images
Wynonna Judd Honors Late Friend Beth Chapman
Wynona Judd pays tribute to her beloved friend Beth Chapman after learning of the tragic news of her death.
Beth Chapman was a person who always knew how to help those around her, and now after her departure, many of her friends have appeared to publicly thank the woman who gave so much to those who needed it.
The country music singer took to social media to share a brief and emotional message of thanks to her dear friend Beth. Wynnona also shared a couple of photographs in which both appear smiling to the camera and hugging each other.
In September 2017, Beth and Dog used their official Facebook account to confirm that she had been diagnosed with stage 2 throat cancer. Later, during the special "Dog & Beth: Fight of Their Lives", they revealed that cancer had been eliminated.
However, cancer came back last November after which she underwent aggressive chemotherapy and fought valiantly to maintain normalcy in her life, sometimes partying at night with her husband. Last month, Beth said on Mother's Day that she had stopped receiving chemotherapy.
Chapman began to keep her followers updated on her battle against cancer through social media. Her husband told Us Weekly in December that Beth was exploring alternative treatments and struggling to regain her health.
"I am a fighter, I am strong, a great survivor, and I will fight against this as vigorously as it is fighting against me," Beth Chapman told the Star-Advertiser newspaper in January.
In April, her husband reported that Beth had been admitted to the hospital and then discharged. On June 23 he requested prayers for his wife and the next day shared a picture of her bed in the hospital.
Notably, WGN America was preparing the debut of a new series with the couple called "Dog's Most Wanted," next year.
Beth Chapman, born in Denver, Colorado, was the youngest woman to receive a bail bond in her home state, a record that was later broken by her daughter, Baby Lyssa. Chapman dedicated herself to that business for more than 30 years.
Chapman and her famous husband raised 12 children and divided their time between homes in Hawaii and Colorado. The couple and their son Leland starred in the CMT series "Dog and Beth: On the Hunt" from 2013 to 2015.
Please fill in your e-mail so we can share with you our top stories!