Fantasia's Teen Daughter Shares Cute Throwback Pics of Mom on 35th Birthday
Fantasia Barrino's daughter, Zion Barrino, paid tribute to the singer on her birthday with several throwback photos and a message emotional enough to melt the hardest heart.
Fantasia turned 35 on June 30 and her first child, Zion, took a trip down memory lane for the special day.
The 17-year-old shared three photos, all of which had Fantasia holding a much-younger Zion. The last pic was one of Zion as an infant.
Fantasia overcame many hurdles before emerging the "American Idol" winner in 2004, but life has not been a bed of roses
"A bond that can't be broken," the teenager captioned the post.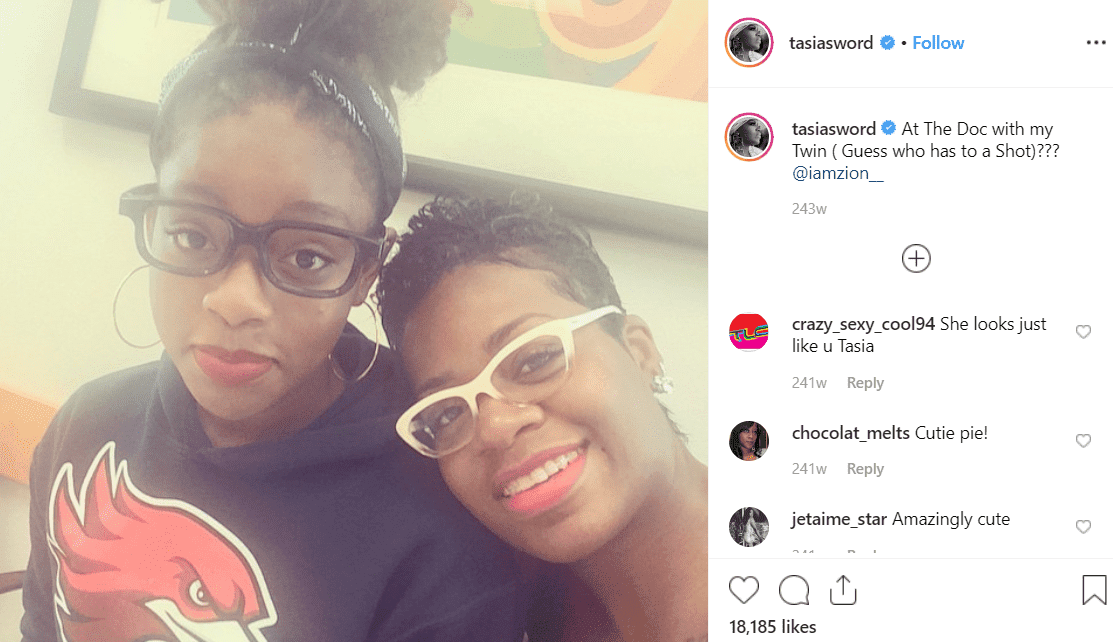 She continued:
"Happy Birthday To the most amazing, loving mother a daughter could ever wish for. The love I have for you will always continue & I will forever cherish! I love you mommy- Nugget"
Zion disabled comments on her post, but there's no denying the love that must have gone into creating that message, and it's even more adorable because the feeling is mutual.
Zion graduated high school in May, and a proud Fantasia took to social media to show off the young lady she conceived in her teens. The Grammy winner didn't even mind taking a picture with her rarely-seen baby daddy, Brandel Shouse, with whom she shares a rocky past.
"Proud parents …I'm so very proud of you," Fantasia wrote alongside a photo of Zion in a graduation cap-and-gown and flanked on both sides by her parents.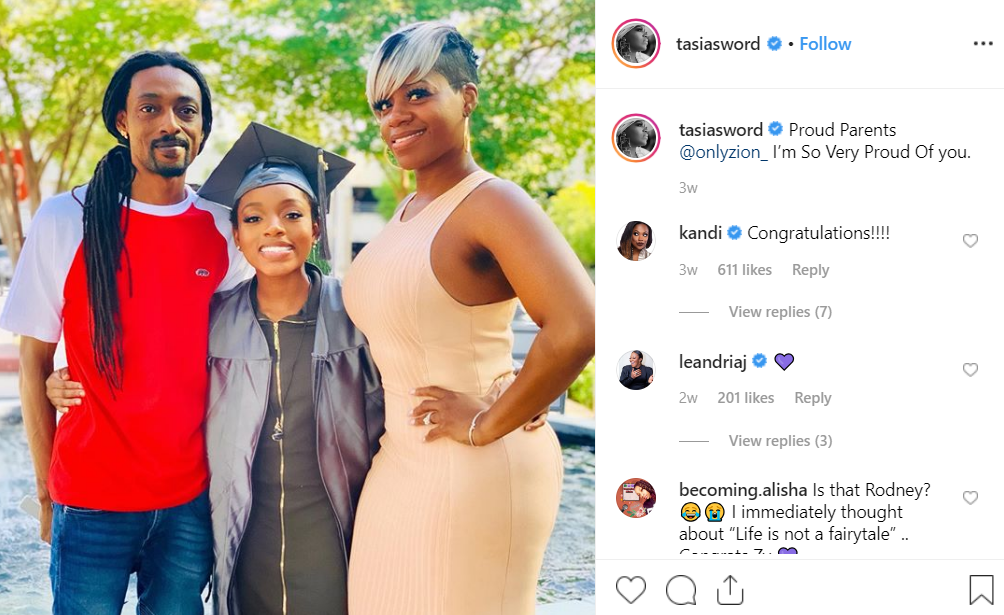 The "I Believe" singer also shared a since-deleted image of Zion celebrating her graduation with friends and penned a note that shows just how intense her feelings are toward her daughter.
"Zion [heart emoji] You changed my Life, you made all things right and at the time when most thought it was the End-for me when I became pregnant. It was really the beginning of a Beautiful Journey and now Look at 'you' look at that smile."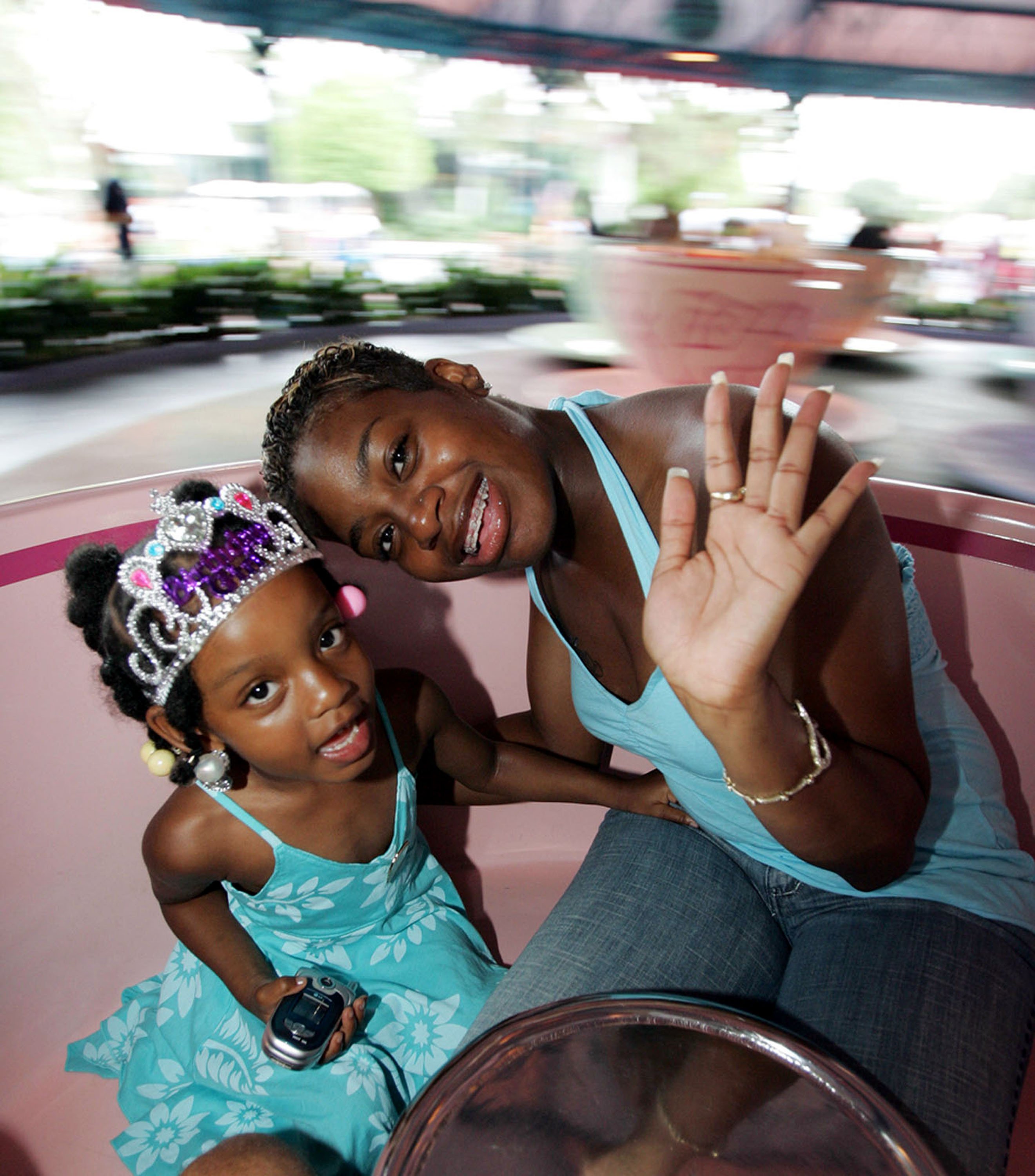 Fantasia got pregnant with Zion in her teenage years. The singer and Shouse were high school sweethearts, but their relationship did not survive as the latter was reportedly abusive and once pleaded guilty to beating and choking her.
With her daughter by her side, Fantasia overcame many hurdles before emerging the "American Idol" winner in 2004, but life has not been a bed of roses since then either.
The North Carolina native's career suffered a hit a few years back after she was accused of having an affair with a married man. That affair produced her seven-year-old son Dallas Xavier Barrino and Fantasia has had to rebuild her career with the help of her husband, Kendall Taylor, who she married in 2015.
Fantasia knows what it's like to be down in life, but with blessings like Zion and her son, Dallas, it appears the talented singer will always find a way to figure things out.
Happy birthday, Fantasia!