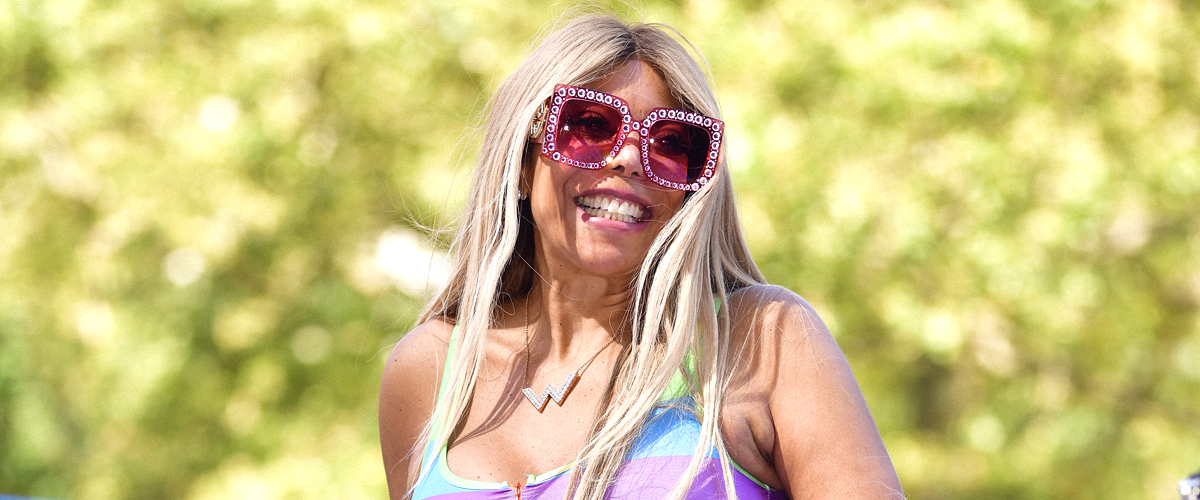 Getty Images
Wendy Williams Looks Incredible Just Months after Filing for Divorce

Wendy Williams showed off her perfect shape in a skin-tight bodysuit at the World Prides Day in New York, months after she filed for divorce.
Wendy Williams once again showed her support for the LGBTQ community on the last day of June by joining the World Pride Day march in New York City.
The "Wendy Williams Show" host took to her Instagram to show off her perfect shape in a skin-tight bodysuit made with the colors of the pride flag.
The TV host accessorized with her signature diamond "W" necklace, two bracelets on her left wrist, big sunglasses with pink bedazzled rims, and white footwear.
Wendy, who laid down on what appeared to be a pride flag captioned the photo:
"How you doing New York? I'm blown away by the energy and the love in this city right now. Happy World Pride,"
The caption ended with a series of hashtags with words like "LGBTQ ally" and "March not parade," showing her support for the LGBTQ community.
The New York march is the last in the pride month celebrations; other states in the U.S had theirs earlier, and in early June, the TV star was in Los Angeles to celebrate with the community there.
Wendy joined her new BFF whom she refers to as her sister, Blac Chyna, on stage during a music event to celebrate the month, and she shared the moment on Instagram.
The 51-year-old's pride month celebrations are coming weeks after she filed for divorce from her husband of 21 years, Kevin Hunter Snr.
The divorce came following allegations of infidelity with 34-year-old Sharina Hudson, who recently had a child for the TV host's husband. Hunter also shares 18-year-old, Hunter Jnr. with Wendy, and after the divorce got filed in May, the father-of-two who used to be the TV personality's manager asked for spousal and child support.
According to "People," the former manager is equally demanding that his ex-wife takes care of their son's college tuition. Father and son recently got into a brawl at a convenience store parking lot in New Jersey, and it took police intervention to break them apart.
Hunter told "People" that he is not proud of the things he has done and is reflecting on his actions while trying to figure out how to fix his mistakes.
While things between the exes continue to play out, Wendy is spending her time away from television having fun and letting her hair down, and the jury is still out on whether or not Hunter gets his wishes.
Please fill in your e-mail so we can share with you our top stories!