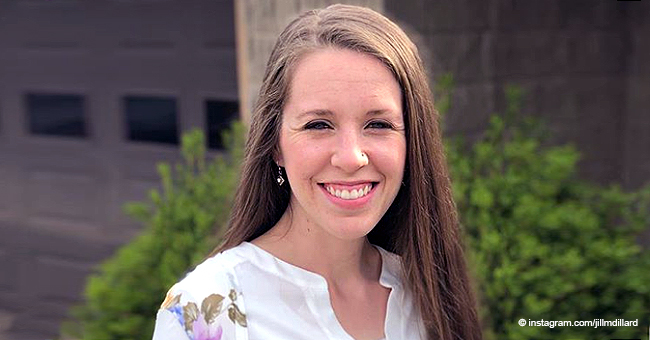 Jill Duggar: Her Family, Source of Income and Controversies

Jill Duggar Dillard is a 28-year-old reality TV star and media personality. She is fourth of Jim Bob and Michelle's 19 children.
Jill rose to fame as part of the "19 Kids and Counting" reality show. When the show was canceled, she appeared in several episodes of "Counting On," alongside her sisters.
She ended her contract with the network following her husband's controversial tweets about transgender teen Jazz Jennings.
JILL DUGGAR'S FAMILY LIFE
Jill met Derick in 2011, and she admits to having a vague memory of their first meeting. Derick stopped by the Duggar's home while caroling with a church group.
They reunited the following year while Derick was doing humanitarian work in Nepal. The couple tied the knot in 2014.
Jill and Derick share two sons – Israel David Dillard born on March 24, 2019, and Samuel Scott Dillard, born on July 8, 2018.
A loyal and loving wife, Jill recently made headlines when she shared controversial and risque marriage advice on her blog. One of her suggestions were:
"Let your spouse know that you're always available. Guard against fulfilling sexual desires alone."
JILL DUGGAR'S SOURCE OF INCOME
The entire Duggar family's net worth is said to be $3.5 million. However, it's trickier to calculate one sibling's worth.
An estimate carried out by Romper in 2017 puts Jill's net worth in the $400,000 bracket. Jill seems to be the main breadwinner in the family.
Jill received revenue for her time on "19 Kids and Counting," and "Counting On." Before starring in the reality show, Jill occasionally worked as a midwife.
She also co-authored the highly anticipated "Growing Up Duggar: It's All About Relationships" with her sisters Jinger, Jessa, and Jana.
Jill supports the family by frequently advertising products on her social media accounts, especially Instagram.
In addition, the couple's blog is quite popular. If the site is set up for monetization, Jill be will able to make a few bucks from the comfort of her living room.
CONTROVERSIES
Three years ago, Jill and Derick came under fire for asking fans to support missionary trips and ventures they never attended.
It was later revealed that they weren't licensed missionaries and that their church is not sponsoring them to do God's work.
It has long been believed that the Dillards are financially supported by other members of the Duggar family, as well as church members.
Derick is constantly in trouble with his tweets and social media posts. In fact, it cost him and Jill their "Counting On" contract.
Earlier this year, he said on Twitter that Planned Parenthood was a hate group, and made scathing remarks about Jazz Jennings' sexuality back in 2018.
TLC canceled Derick contract with immediate effect, and Jill quit in solidarity with her husband.
Please fill in your e-mail so we can share with you our top stories!