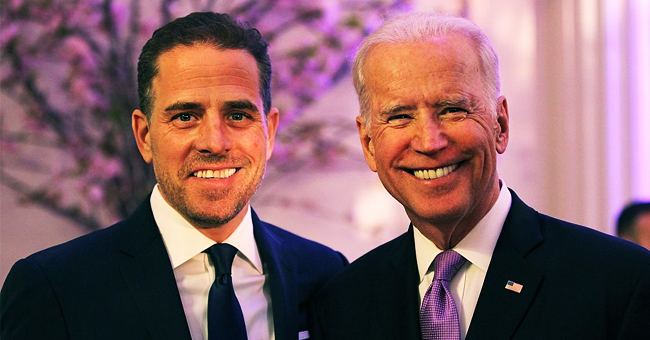 Joe Biden's Son Hunter Speaks out about Dating Beau's Widow, Meeting New Wife, & His Addiction Issues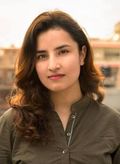 Former vice-president Joe Biden's son, Hunter Biden, has had a tumultuous life. In an interview with "The Newyorker", Hunter opened up about his struggles with alcohol, drug addiction, and his divorce.
Apples don't fall far from the tree they say, but does it hold true in all cases? Maybe not.
While Joe Biden stayed away from alcohol all his life, his eldest son, Hunter Biden, grew up to be an alcoholic drug abuser.
Although Hunter was achieved sobriety after being in and out of multiple rehabs since 2003, he would relapse again and succumb to his addiction.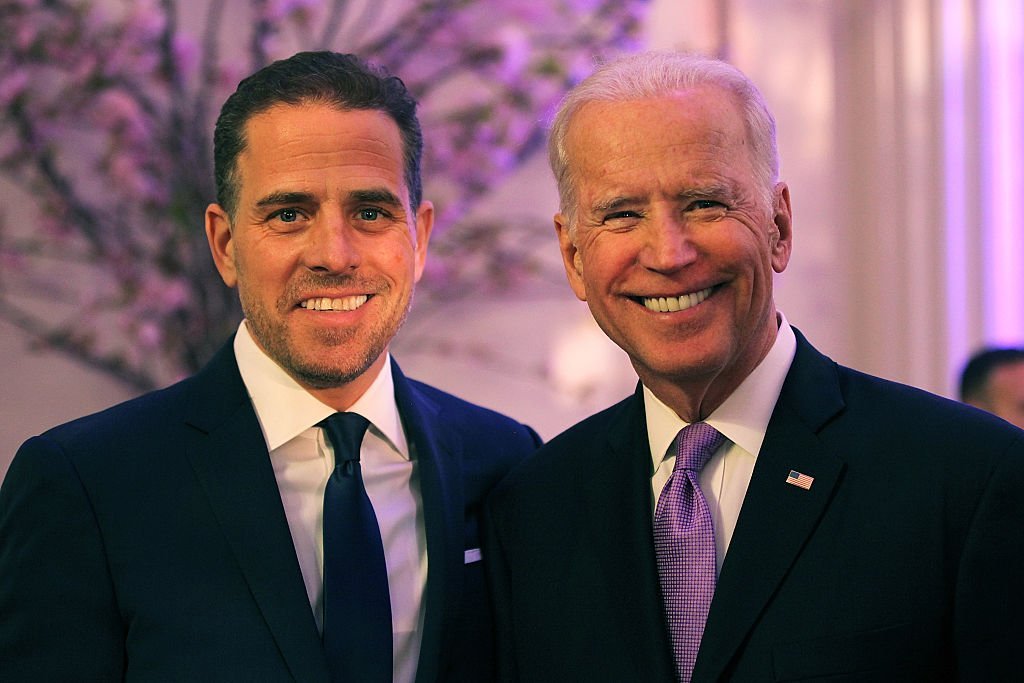 Joe Biden and Hunter Biden. | Source: Getty Images
In an attempt to turn things around, Hunter enlisted in the Navy Reserves when he was 43-years-old in 2013, thanks to the encouragement from a former Royal Navy Intelligence office he met through his business dealings.
Unfortunately, he was discharged from the Navy Reserves as a result of his addictions in 2014 after his urine tests came back positive for cocaine use.
Although Hunter maintained that he hadn't abused the drug, he was dishonorably discharged from the post in the public affairs division.
BROKEN MARRIAGE AND CAREER
Following his discharge, Hunter was determined to search for an effective treatment for his addiction.
He traveled around Mexico, California, and Arizona, engaging in meditation and yoga. He also experimented a psychedelic drug called "ibogaine", which is derived from a West African shrub.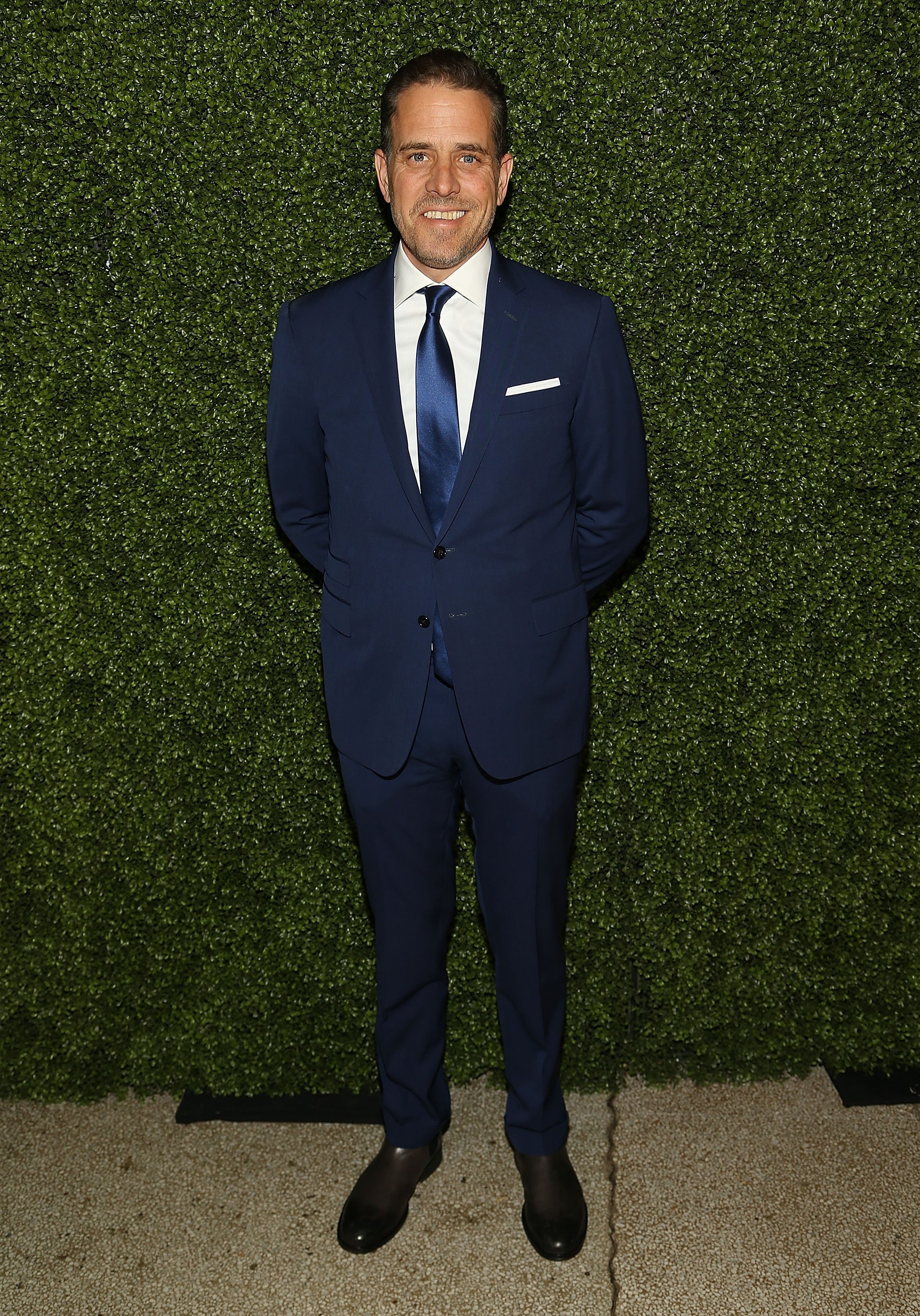 Hunter Biden. | Source: Getty Images
In 2015, Hunter lost his beloved brother, Beau, to brain cancer. It was a massive blow for him since he was already struggling with his addiction and a failing marriage to Kathleen, his now ex-wife.
Amid all the turmoil in his life, Hunter found solace in his brother's widow Hallie's company. According to The New Yorker, the duo got close after a summer trip with their children.
"We were sharing very specific grief. I started to think of Hallie as the only person in my life who understood my loss."
After losing his brother, Hunter wanted to run for the office but Kathleen did not approve of the idea since he had addiction issues.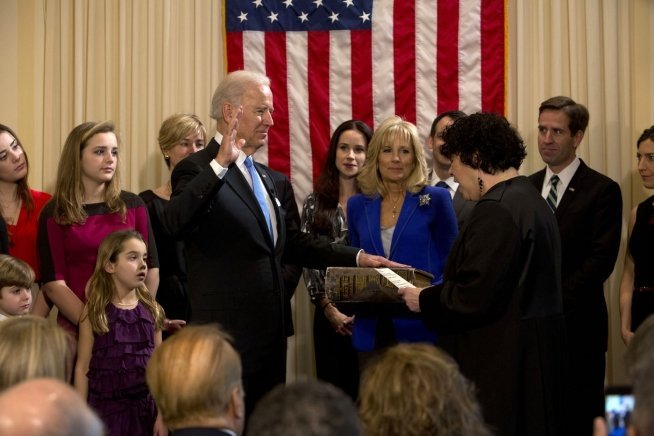 From left: Maisy Biden, Hunter Biden, Naomi Biden, Finnegan Biden, Natalie Biden, Kathleen Biden, Hunter Biden, Ashley Biden, Howard Krein, Beau Biden and Hallie Biden. | Source: Wikimedia Commons
Ultimately, Kathleen got tired of her husband's drinking problem and asked him to either quit drinking or move out of their home.
Their 22 years of marriage fell apart and the couple, who share three children, got divorced in 2015.
HUNTER'S RELATIONSHIP WITH HIS BROTHER'S WIDOW
Hunter and Hallie might have gotten close after his brother's death but the society would not accept their relationship.
The couple started dating in 2016 and Hunter proposed to Hallie within a week of meeting her.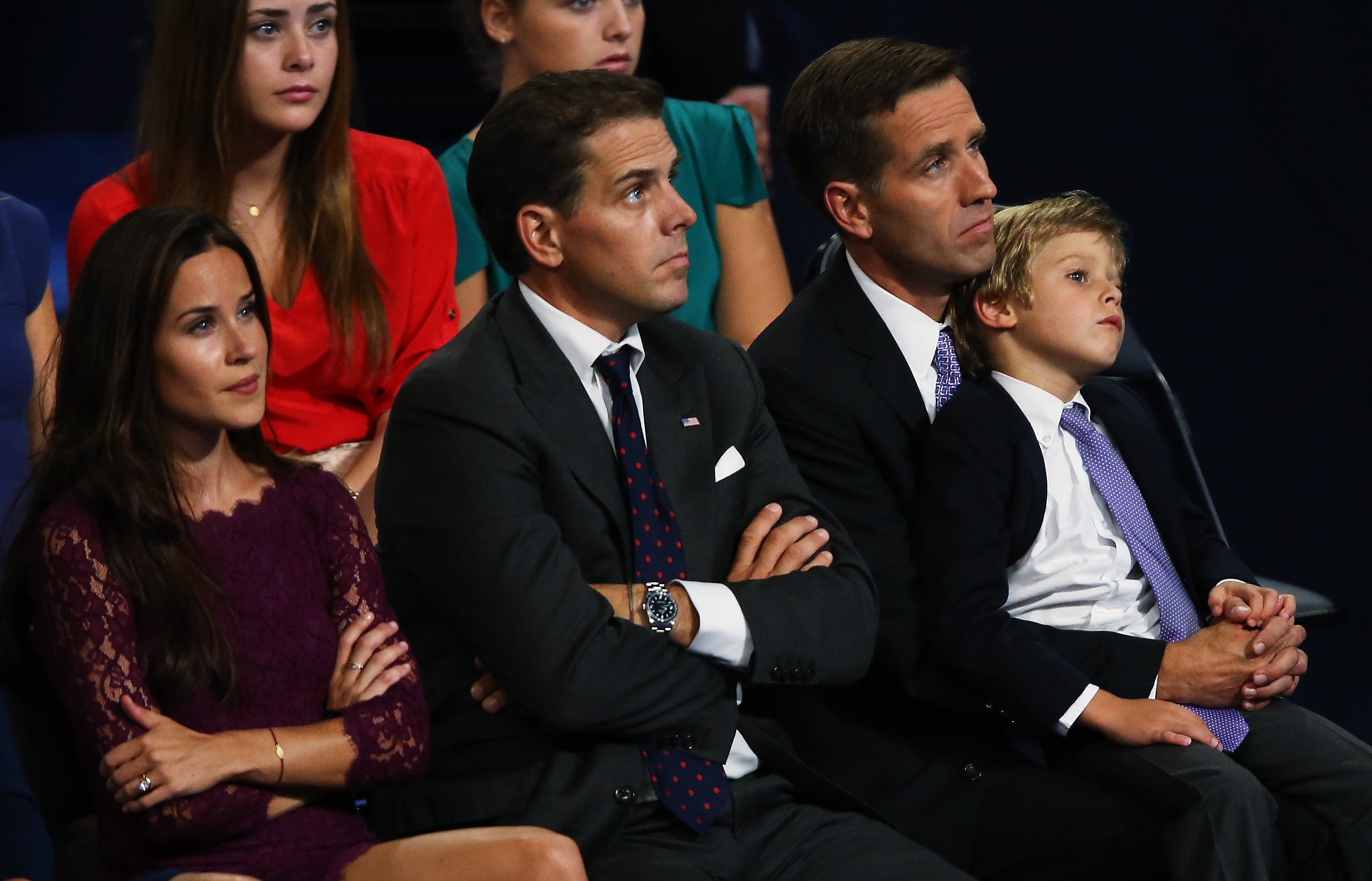 Beau Biden and Joe Biden. | Source: Getty Images
According to the magazine, they got married with the "simplest gold wedding bands" Hunter could find. When he called up his father, he wished nothing but the best for the newlyweds.
"He was on speaker, and he said to her, 'Thank you for giving my son the courage to love again.'"
Sadly, the union did not last long and the couple split up in 2017. Opening up how their relationship was frowned upon to The New Yorker, Hunter said:
"All we got was s— from everybody, all the time. It was really hard. And I realized that I'm not helping anybody by sticking around."
Hunter is currently married to Melissa Cohen, who was living with her now ex-boyfriend of two years before secretly getting married to Hunter.
THE REASON WHY HUNTER IS IN NEWS
Recently, Hunter was sued by a woman in Arkansas who claims that he is the father of her child.
Despite her claims, Hunter said he never had sex with her. Her attorney said that the woman does not want to affect Joe Biden's campaign and just wants Hunter to provide financial support to her baby.
Please fill in your e-mail so we can share with you our top stories!