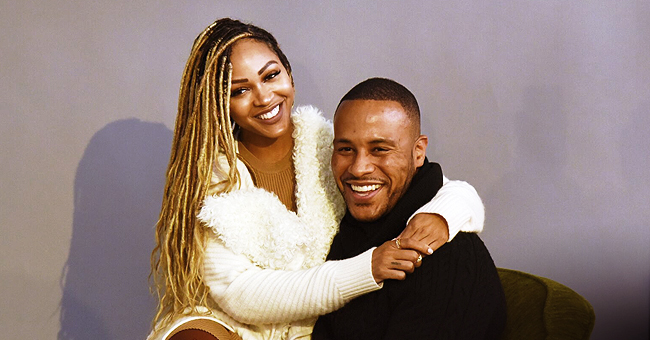 GettyImages
Meagan Good Didn't Pray for a Husband but for Help and Growth
After Meagan Good hit a wall on her love life, she decided to make a shift in her prayers and, instead of asking for a husband, she started to pray for growth. Seven years later, she's the proud wife of a god-fearing, handsome man, who happens to share her same values and faith.
Meagan Good and DeVon Franklin's are not only one of the hottest couples in Hollywood, but also a real example of black love and Christian values.
In their recent stroll through the red carpet at the BET Awards, Essence asked Meagan what her prayer at the time she started dating DeVon was, seeing as many fans of the couple would like to try their luck with it.
THE SECRET PRAYER
Surprisingly, Good revealed that she never asked for a husband in her prayers. Instead, she pleaded for growth.
"I know my prayer was not for a husband but for help," she started. "For help, for growth, to be closer to God, to know what I'm supposed to be doing specifically and in that prayer time, consistent prayer time is when I found out that I was about to be a wife and that he was my husband before we even came together."
Meagan believes that praying should be focused not on what we want, but on what is meant to be for us. "I think that it's really about praying for more of God and the things that we want coming to us, that are meant for us," she explained.
ON THEIR CELIBACY JOURNEY
The "Think Like a Man" star and her pastor husband have been open about the build-up of their relationship and their decision to be celibate until they were married. They wrote about their experience in the best-seller book "The Wait."
However, it's important to point out that they didn't start the celibacy journey because of the other.
"Even if you disagree with someone or you don't think what they're doing is right, you're supposed to mind your own business and pray for that person."
Franklin had been celibate for ten years already, while Good took the decision ten months earlier after her last failed relationship.
The 36-year-old star believes that celibacy can help people realize if they're ready to spend the rest of their lives with another person, working on their spiritual and personal connection without having intimacy getting in the way.
She explained:
"I believe that it helps because the relationship wasn't based on physicality and I think sometimes when that leads the relationship and that type of connection, I think sometimes you can't really see clearly, and you settle for things that you wouldn't settle for during long term. And you don't really realize that until three or four years down the line."
Meagan added that once you realize you can see a future with that special person, and really like what's on their heart, "then the physical stuff is just icing on the cake."
A CHRISTIAN FROM AFAR
Although Meagan and DeVon are known for their strong devotion and faith, Good recently revealed in an interview with DL Hughley that she doesn't attend the church that much to avoid encounters with judgmental churchgoers.
Meagan believes it's unfortunate that some Christians are so judgmental, considering that they're supposed to be the biggest lovers.
"Even if you disagree with someone or you don't think what they're doing is right, you're supposed to mind your own business and pray for that person," she stated. "Other times, you're supposed to correct in love if that's what God told you to do. And there was no correction in love. It was like a complete assault."
But despite the hate she has received, Meagan claims she still loves Christians, the church, and "her lord a savior," which in the end, is the only thing that really matters.
Please fill in your e-mail so we can share with you our top stories!