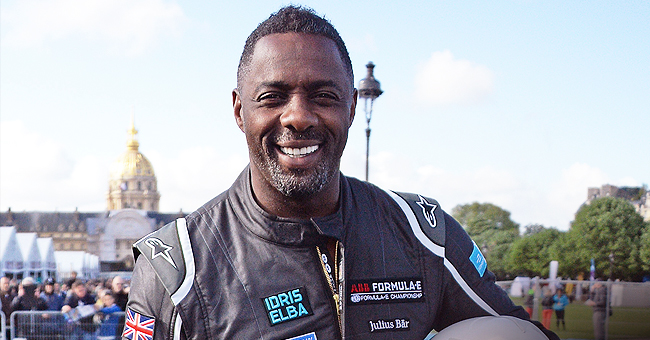 GettyImages
Woman Seeks to Thank Idris Elba for Helping Her as She Had Seizure During Play
Idris Elba stopped a showing of his new play "Tree" to help a member of the audience that suffered a seizure. Now, the woman looks forward to thanking the actor but knows her chances are slim.
Amanda Billington, a 33-year-old illustrator from Salford, was at the Wednesday preview of Idris Elba's new play, "Tree," at Upper Campfield Market Hall in Manchester, when she suffered a seizure.
The woman told the Daily Mirror that she continually suffers from seizures due to an undiagnosed condition, but wasn't expecting to experience one in the middle of the play. However, when she came around, it was Elba who was assisting her.
She said the "Luther" star stayed by her side and then escorted her to an ambulance, where paramedics took over.
Amanda was taken to the hospital and released after making sure she was fine, and now, she wants to thank the actor for his kindness.
"I would love to thank him personally, but doubt I will cross paths with him, he's very famous," Amanda told the Daily Mirror.
PLAGIARISM ALLEGATIONS
"Tree" is the product of a four-year effort from Elba and director Kwame Kwei-Armah, and it's being shown as part of the Manchester International Festival.
The play, inspired on Elba's 2014 album "mi Mandela," follows the journey of a biracial young man to his father's hometown in South Africa.
Despite the excitement around the production, Elba was recently involved in plagiarism accusations from two writers who worked on the beginning stages of the project but, according to the actor, decided to leave when "new ambitions" took the production in a new direction.
Tori Allen-Martin and Sarah Henley said they were pushed off the production and were victims of "intimidation and disrespect" from the producers, something they say is "not uncommon for up and coming theatre writers, particularly female ones."
ELBA'S RESPONSE
However, Idris refuted the writers' claims in a statement shared on his social media accounts.
"As new ambitions started to be proposed for the jump-off point for development, Tori & Sarah decided they didn't want to pursue the early thoughts and declined to work any further on the project," he wrote.
And continued:
"This is not uncommon in the development process. They expressed their reasoning, and we respected their decision. We were left without any writers and had to start work very quickly, which is our contractual right as beholder of the original idea, the album."
Idris also revealed that Allen-Martin and Henley are acknowledged in the foreword of the program printed for the first preview of "Tree."
Despite the drama, Idris Elba couldn't be happier and busier these days. He's working on different projects and, to top it all, he recently married Sabrina Dwhore in a luxurious Moroccan wedding last May.
Please fill in your e-mail so we can share with you our top stories!