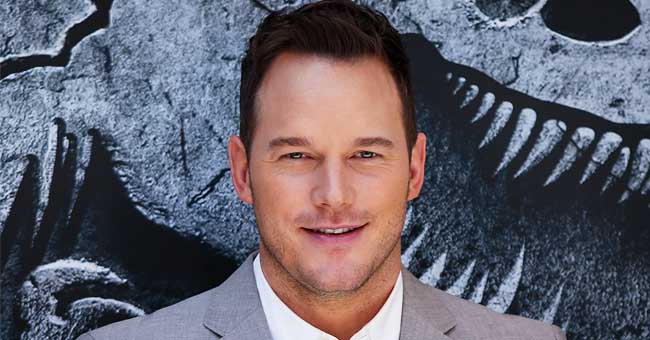 Getty Images
Chris Pratt and Wife Katherine Schwarzenegger Pose Together in a Giant Kennedy Family Photo

Chris Pratt and his wife Katherine Schwarzenegger spend their fourth of July with the Kennedys, and they shared the beautiful memories with photographs posted on Instagram.
The #familygoals picture with the caption: "Happy Fourth of July from all of us in Hyannis Port!", was shared on Instagram by Kerry Kennedy, daughter of former United States Attorney General, Robert F. Kennedy.
Like many newlyweds, Chris Pratt spent the Independence day with his wife's family. The "Jurassic world" actor, married into the Kennedys when he wed Katherine, whose parents are Arnold Schwarzenegger and Maria Shriver.
Her mother, Maria Shriver, is the daughter of Eunice Kennedy Shriver, who was a sister to John F, Robert F. Kennedy, and Ted Kennedy.
The bustling outdoor portrait was shot from above to encompass the stretching group; Pratt stood toward the back with his new wife Katherine Schwarzenegger on the family's estate in Hyannis Port.
The large family picture features Cheryl Hines, Robert F. Kennedy, Jr. and his wife, Maria Shriver, and Kathleen Kennedy, to name a few.
In the second picture, which was posted on the same day on Katherine Schwarzenegger's Instagram page. "The Avengers: Endgame star," Pratt, also proved his Instagram husband skills as he snapped a beautiful photo of his wife's sister, Christina, and some of their family members in front of a golden sunset.
The lifestyle blogger, Katherine captioned the picture,
"My ladies ♥️ (incredible photography by my love @prattprattpratt ),"
The 40-year-old actor, however, turned on his charm and wits in the comment section He said:
"Look guys. It's no big deal. I'm just a very good photographer,"
He added:
"I capture real moments, that's all. The composition? Is it breath taking? Of course. But I can hardly take credit. First, I wanna thank God. Next, I must credit the makers of the iPhone. Portrait mode. Am I right? A lot of other people tried to take pictures of this stunning group at the same time as me. They didn't succeed. I did."
He continued:
"Does that make me some kind of a hero? Yes. Of course. But am I gonna sit here and brag about my photo? Nope. Not me. The photo speaks for itself. Any picture is worth a thousand words. The same is true for this picture. It speaks words like genius, artist, photographer, wow! etc. you get it. #behumble."
The two lovebirds are enjoying their newlywed life. Katherine Schwarzenegger and the "Guardian of the Galaxy" star, Pratt began dating in the summer of 2018 and tied the knot in an intimate ceremony in the presence of close family and friends on June 8 at the San Ysidro Ranch in Montecito, California.
The couple had a romantic honeymoon and also celebrated his 40th birthday, on Lanai, an island in Hawaii. The "Passenger" star and his wife hope to give the actor's 6-year-old son Jack (from his first marriage to Anna Faris) a sibling.
Please fill in your e-mail so we can share with you our top stories!