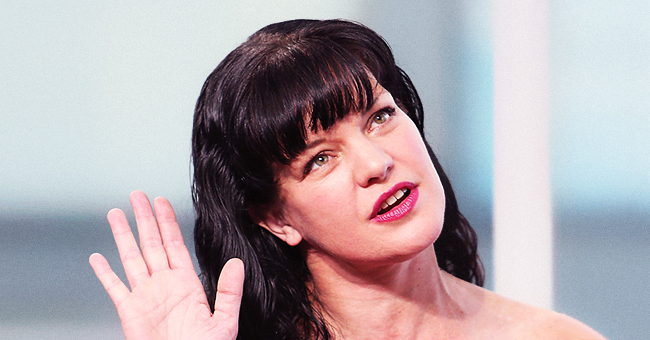 Getty Images
Pauley Perrette Thanks Fans for Prayers after the Earthquakes and Considers Moving to Alabama
NCIS Alumnus, Pauley Perrette thanks fans for sending her prayers after the Earthquake which rocked her southern California home and hinted that she might have to move in with her father in Alabama.
The Hollywood Actress Paula Perrette shared on her social media how terrified she was following the long earthquake which shook Hollywood on July 4th.
The 6.4 magnitude earthquake, which is said to be the largest the state had ever experienced in two decades, happened 10:30 a.m.
The actress, who used to be the lead singer of the Los Angeles grunge rock band Lo-Ball, shared her fears with her fans on Twitter, saying;
"I'm so afraid to go to sleep tonight. I sleep with three #rescuedogs There's a ceiling fan above our bed. I turned it off, but another #earthquake? It could fall. This is just a bad time. I'm scared. Everyone is scared."
The actress called her dad, whom she described as "her rock" for reassurance:
" Been on phone with Dad in Alabama because he's my rock and I'm terrified of another #earthquake I can't sleep, I'm terrified. Ugh."
Thanking her fans for their concerns, love, prayers, and bible verses, the former singer said she was okay, just "nauseous and nervous." Pauley's fans sent her prayers and words of encouragement during the "trying time." One fan, @kappaphistar wrote:
"Praying for ya! And the pups! Trust God and hang in there! Sending love and hugs!"
Another, @teqilasnrz commented, telling her that earthquakes are part of the works of nature:
"I grew up with earthquakes in So. Cal. Don't be afraid, it's part of nature. Don't live in fear, embrace life!"
Even though her father's house in the middle of the woods had been mowed down by tornadoes three times, she was considering moving there.
She tweeted:
"Thank you for your love, prayers, and bible verses. I love you guys. And it occurs to me to move back to Alabama with dad in the middle of the woods. But that's scary too. Dad has been ground zero for tornadoes three times! Lost his roof twice! No warning for #earthquake."
Perrette was not the only celebrity that shared her reaction on social media. Other celebrities also shared their experiences of the shocking event that coincided with their Independence Day celebrations.
Filmmaker Ava DuVernay tweeted:
"Been living in Los Angeles all my life. That was the longest earthquake I've ever experienced."
In response, Mariah Carey shared her fears about not knowing what to do, being from New York. She tweeted:
"I was like... Do I roll out of bed and get to the doorway? I'm from New York, I can't handle this!"
Hopefully, disasters like earthquakes and tornadoes cease to happen so that the Hollywood Star, Pauley, can enjoy both her home and her dad's.
Please fill in your e-mail so we can share with you our top stories!