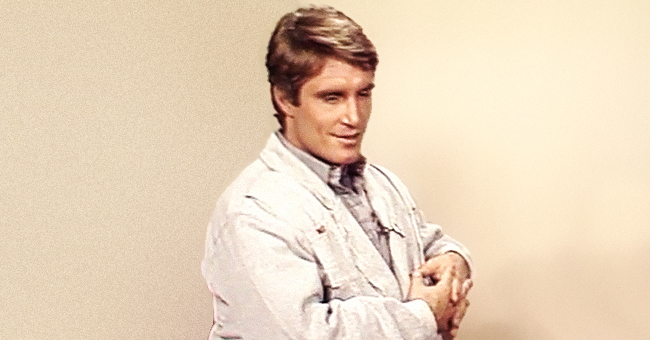 Source: YouTube/History Nebraska
Antony Hamilton of 'Cover Up': His Life and Early Death

While fans got to know the handsome Antony Hamilton as secret agent Jack Stryker on the television series "Cover Up," this multi-talented actor's rise to fame came on the heels of a tragedy that stunned the entertainment industry.
Initially born in England in May 1952, Antony got adopted by an Australian military family. He grew up in Adelaide, Australia where he classically trained in ballet and acting since the age of 12. While he danced with the Australian ballet, his good looks led to a modeling career in Europe and acting studies in the US.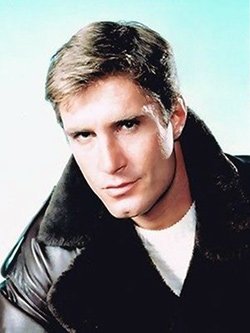 Antony Hamilton. | Source: Wikipedia.
Antony landed his first credited role in 1979 with "Nocturna" followed by the television movie "Samson and Delilah" in 1984. He snagged the role of fellow actor, Jon-Erik Hexum. The pair went to the same acting school and shared an acting coach.
Already a successful male model, Antony gave Jon-Erik tips on how to get into the business even though Jon-Erik had already found success in acting. He starred as Jack Stryker on "Cover Up" at the time, but in October 1984, everything changed.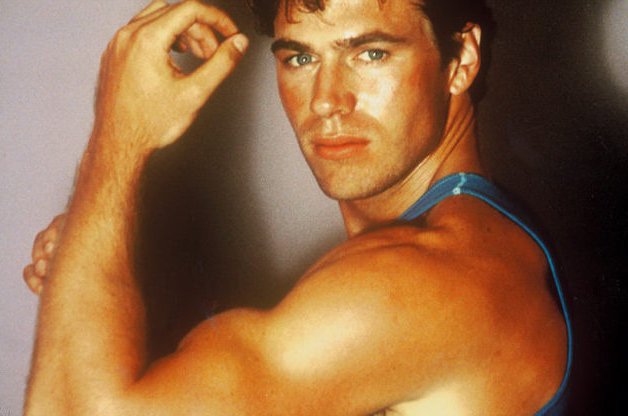 Jon-Erik Hexum. | Source: Wikipedia.
After there had already been delays in filming "Cover Up," the cast got news of further delays. When Jon-Erik heard, he held a .44 Magnum pistol loaded with blanks to his head and reportedly joked, "Can you believe this crap?" and pulled the trigger.
The impact of the blast fractured his skull and subsequently drove a small bone fragment into his brain, which caused massive hemorrhaging.
Despite the best efforts of doctors at Beverly Hills Medical Center, Jon-Erik remained comatose until they pronounced him braindead on October 18, 1985.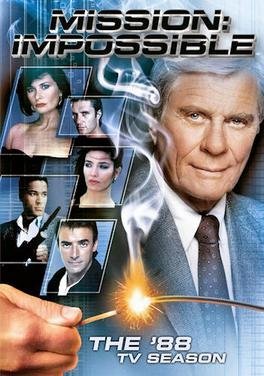 Mission Impossible DVD cover in 1988. | Source: Wikipedia.
After the initial shock passed, CBS wanted his replacement on the show to be Antony. Because the two actors had been "friendly" having gone through a lot together and his involvement in the 1985 movie "Mirrors," Antony felt hesitant to take over the role as Jack Stryker.
"I was doing an NBC movie called "Mirrors" at the time," Antony told The Victoria Advocate in 1984. "I told them I didn't want to do the series, but we talked about it for a while, and I came to realize that the only person who could really take over the series was someone that knew him."
With Antony's agreement to work on both simultaneously, a hectic schedule ensued. "I'd get up at 5 am and work until 2 am. I would have to sleep in my dressing room van," he added.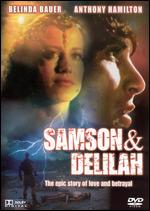 Samson and Delilah DVD cover. | Source: Wikipedia.
The two characters he portrayed in "Mirrors" and "Cover Up" also had very different demands from him as an actor.
"This series is so macho. I hate to use that word, but it's James Bond. And "Mirrors" is about a dancer. It's both extremes of masculinity," Antony explained.
During the rest of the 1980s, Antony starred in television series that included, "The Twilight Zone," "L.A. Law," and several appearances in "Mission: Impossible" between 1988 and 1990.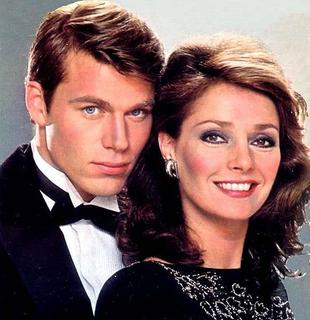 "Cover Up" with Jon-Erik Hexum and Jennifer O'Neal. | Source: Wikimedia.
His last onscreen appearance came two years later in "Fatal Instinct" before his death on March 29 from complications due to the AIDS virus in Los Angeles, California at the age of 42.
On a model and James Bond related note, the iconic actor Pierce Brosnan became the face of the slickest secret agent for many years.
After a career that spanned almost five decades, Pierce's youngest two sons became models while his oldest three children followed their father into the film industry.
Please fill in your e-mail so we can share with you our top stories!