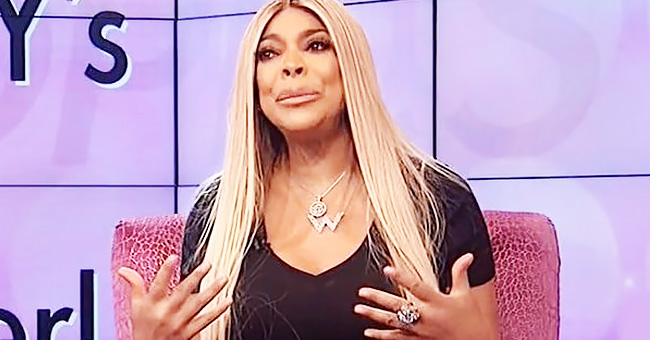 twitter.com/TMZ
Wendy Williams Gets Support from Fans after Revealing Her Lymphedema Diagnosis

Wendy Williams received support from her fans, who sent her prayers and well wishes through Twitter after she revealed her diagnosis of lymphedema.
On Monday's episode of "The Wendy Williams Show," the host revealed her recent health issues and addressed the photos taken by paparazzi which showed her swollen ankles. She explained:
"Lymphoedema, by the way, I've been diagnosed. It's not going to kill me, but I do have a machine -- and how dare you talk about the swelling of it all."
After Wendy Williams revealed her health concerns, fans rushed to Twitter to send their prayers and positive energy to the controversial and outspoken host. One person appreciated Williams for her honesty and positivity in life.
Others shared their own battle with the sickness and how they coped with it. One even urged the talk show host to support a preventative treatment bill for the illness. The tweet read:
"When ready, we'd love to have your support @LymphedemaAct -- it's bipartisan, needs airtime to cross the finish line."
Lymphoedema is an incurable condition which induces swelling in different parts of the body; commonly, the limbs, describes Mayo Clinic. The illness, as Williams reassured, can be managed by medication.
"I've got it under control. If [the swelling] in my feet never goes all the way down, at least I have this machine," she said. "I sit for 45 minutes a day. It's the best party entertainer ever. Everybody [that comes over wants to do it."
In February, Williams revealed having experienced complications from her Graves' disease, which forced the host to take an "extended break" from her show and get treated. A statement released said:
"Over the past few days, Wendy has experienced complications regarding her Graves' Disease that will require treatment. Wendy will be under the strict supervision of her physicians, and as part of her care, there will be significant time spent in the hospital."
Williams was first diagnosed with the disease in February 2018, which had her take a three-week hiatus from the show to get proper treatment. In the months after, Wendy was said to "barely stand at times, and has totally checked out."
Please fill in your e-mail so we can share with you our top stories!