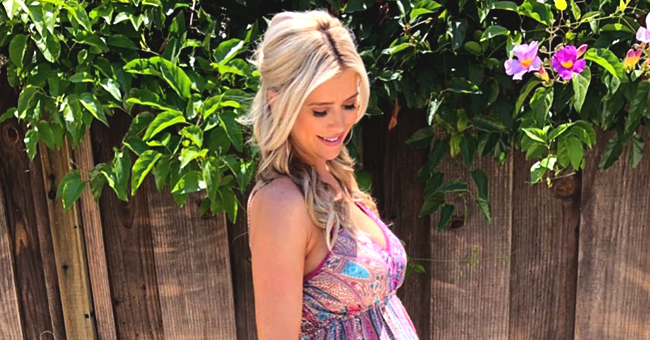 Christina Anstead's Husband Pays a Sweet Tribute to Her on Social Media
The popular star of Cristina on the Coast shows some gifts that her new husband and little children gave her.
Ant's Instagram post features a gallery of photos of him and Christina driving together in a vintage car, cuddling up on a boat dock, sticking their heads in a carnival cut-out, and donning face masks.
There is no doubt that Cristina is having a happy time in those pictures, and on her birthday it could not have been any different. Her husband Ant Anstead shared a beautiful piece of writing praising the woman he loves and showing in a photo gallery different facets of the love they share.
Perhaps the phrase that sums up the praises that Ant gives to his wife on her birthday is that the British presenter declares that Cristina has changed his life in many ways, all of them wonderful.
He continues to share that his wife does so many things and makes them seem easy as if she did not have to work hard, but he knows that she gives the best of herself in every aspect of her life: as a wife, as a mother of 4 and as a professional.
The newly married couple decided to unite their families, so Cristina brings the new family to her children with her ex-husband and TV star Taker El Moussa.
El Moussa and Cristina share sons Brayden, 3, and Taylor, 8, while Ant contributes with the two children of his previous marriage Amelie, 15, and Archie, 12. Cristina and Ant are currently expecting their first child together.
A few days ago, they shared pictures of the baby shower party where they enjoyed with family and close friends a delicious meal and wonderful desserts. The beautiful presenter looked radiant amid the decoration with flowers and the beautiful view of the sea.
Ant continues in his publication saying that Cristina is his best friend, the best wife in the world. He declares to be grateful to be living with her this wonderful moment in their lives together. And he could not miss his declaration of love: I love you, he wrote to finish.
The British TV star, who hosts Discovery's Wheeler Dealers in America, also hinted that he had a few surprises planned for Christina's big day. Tay and Bray woke her up with coffee, flowers, and smiles in her bed.
Last March, Cristina showed her love for her new husband by celebrating his 40 years of life with a party and giving him as a birthday present a Porsche 356A / 1600 Reutter Coupe from 1958 bought from a 77-year-old man.
The beautiful vintage car was a sign of her love that Ant did not resist and answered with a publication where he is grateful for how lucky he is to have her as a companion, friend, lover and could not be in a different time or place to the one hi is right now with her.
Please fill in your e-mail so we can share with you our top stories!