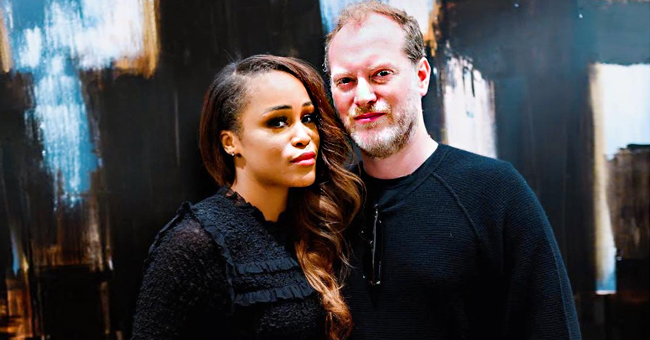 instagram.com/therealeve
See Photo of Eve's Blended Family with Gumball 3000 CEO Husband Maximillion Cooper

Eve dazzled in a sexy leopard-skin mini dress at the premiere for "Hobbs and Shaw" with her millionaire husband and her 4 stepchildren.
Eve dazzled on the red carpet at the premiere of the latest movie from the "The Fast and the Furious" franchise, "Hobbs and Shaw."
The Emmy Award winner glowed in the company of her husband, Maximillion Cooper, and her four stepchildren.
EVE'S ADORABLE BLENDED FAMILY
Eve wore a stunning short wrap dress in a leopard skin print that set off her figure to perfection, and black mules with high gold heels.
Her husband was dashing in casual black chinos and a black T-Shirt, while the three girls looked sweet in printed floral dresses, and Maximillion's only son echoed his dad's outfit.
CDC has revealed that only 8% of black women between the ages of 25 and 44 get medical help to assist in their pregnancy
EVE'S SECRET SORROW
When Eve first married Maximillion in 2014, she was eager to grow her new family and give her husband a child, and that is when her world fell apart.
"As a woman, you just think things happen naturally and I felt like I was damaged. I felt like I was broken. I felt like, oh well maybe I'm not good enough," she said.
KEEPING HER PAIN A SECRET
Eve confessed that for a long time she kept her fertility issues a secret, something that made her feel ashamed and isolated in a world of women who seemed to conceive easily. When she started to open up, she realized she wasn't alone.
"Since I've shared, people have been so sweet to me. Even in the audience people have actually come to me and hugged me and said you deserve it and it's going to happen for you," she said.
AN ADORING STEPMOM TO FOUR GORGEOUS KIDS
It is not surprising that Eve felt isolated since the CDC has revealed that only 8% of black women between the ages of 25 and 44 get medical help to assist in their pregnancy, in comparison to 15 percent of their white sisters.
Eve hopes that coming out about her issues will encourage other black women to come out and seek the help they so desperately need.
In the meantime, while Eve waits for her own little miracle, she dotes on her stepchildren, who just adore their super cool rapper stepmom.
EVE'S FAIRYTALE WEDDING TO GUMBALL 3000 MILLIONAIRE
Eve has now been married to Gumball 3000 founder Maximillion Cooper since 2014, and the couple counts 5 years of wedded bliss.
To celebrate, the rapper shared a slideshow of their life together on Instagram, illustrating the blissful union they share.
From photos of the happy couple vacationing in several parts of the world to family outings, the most striking is the photo of their wedding in Ibiza.
We wish the happy couple a lifetime of bliss together.
Please fill in your e-mail so we can share with you our top stories!