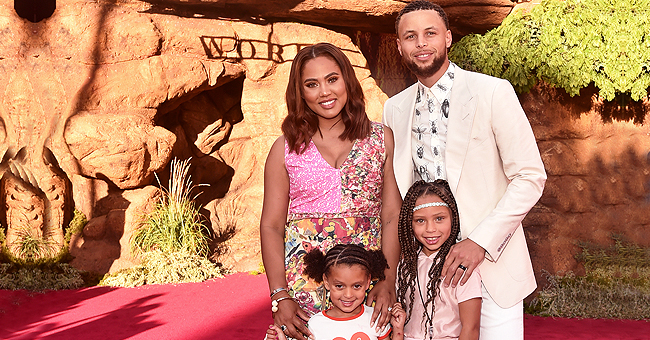 Getty Images
Steph Curry Is in Pink While His Ladies Wear Floral Looks for 'Lion King' Premiere
Stephen Curry and his family were among the big stars who brought along their children to the world premiere of "The Lion King." The family of four were all smiles as they posed in colorful outfits on the red carpet.
The world premiere of "The Lion King" saw A-list celebrities descending to Hollywood along with their families to witness the giant re-make of the well-loved Disney classic. Leading the pack were the film's stars, Beyonce Knowles who shined on the red carpet with her daughter, Blue Ivy Carter, and Donald Glover who likewise brought his son, Legend.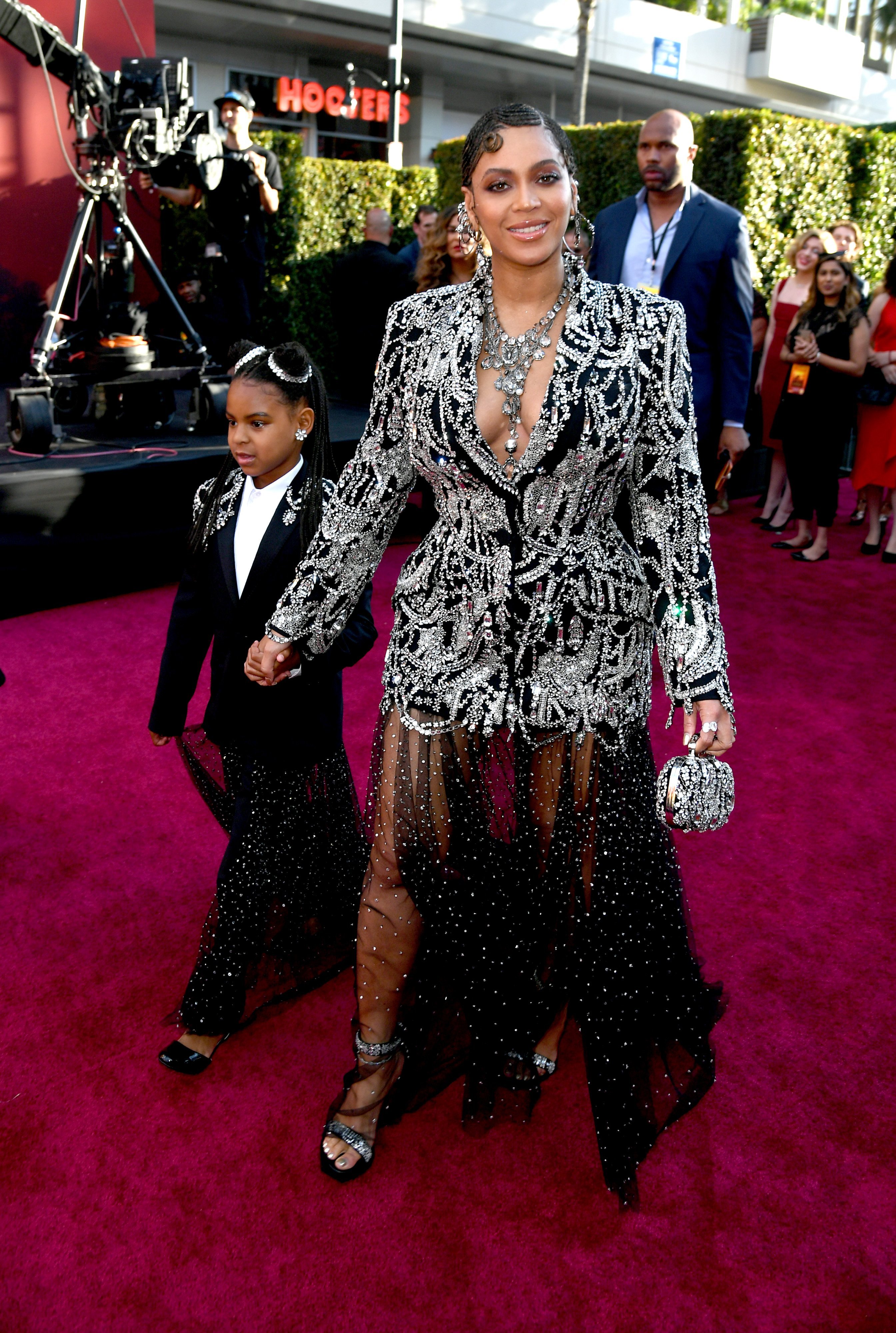 Blue Ivy Carter escorts her mother, Beyonce Knowles at the Hollywood premiere of "The Lion King" where the singer portrays Nala. | Source: Getty
THE CURRYS ATTENDED IN PINK AND PRINTED
Among the guests who wanted to be the first to see the live-action version of the original animated classic were Stephen Curry and his wife, Ayesha Curry bringing along their daughters, Riley and Ryan. The family stood out among a sea of stars as they sported pink and printed outfits.
Ayesha was particularly glowing in a pink dress with floral prints. She was matched by her older daughter, Riley who wore a pink top with a ruffled skirt. Meanwhile, Steph kept in theme with his girls wearing a pale pink jacket over an insect-printed top in shades of green and white to coordinate with his younger daughter, Ryan who wore a green skirt with wild birds.
STEPH GUSHES OVER HOW TIME FLIES
Steph gushed about how fast his kids have grown in a photo he shared from the premiere which he also captioned with the hashtags "#circleoflife" and "#timeflies." Indeed, time sped up for his family of five who recently celebrated their youngest, Canon's first birthday. The proud parents each shared tributes for their only son featuring lovely photos of them enjoying the little boy.
AYESHA SHOWS SUPPORT FOR HER HUSBAND AFTER UNFORTUNATE INCIDENT IN CHINA
Steph and Ayesha have shown several times in the past the strength of their family unit as well as their partnership. More recently, Ayesha proved she could be as much a warrior as her Golden State Warrior coming to Steph's defense after he was called the N-word in China. Hours after the incident, the supportive wife took to her Instagram and penned a heartfelt tribute to Steph. Instead of maligning the Chinese who disrespected her husband, she took the high road and honored the basketball star for putting on the "best attitude" in the midst of exhaustion.
There is clearly a lot of love in this family and it's no surprise they inspire fans with their day to day activities. Steph and Ayesha didn't just manage to create names for themselves in the fields they chose to pursue. They also made sure their family is their number one priority that's why it's as blissful as it is.
Please fill in your e-mail so we can share with you our top stories!