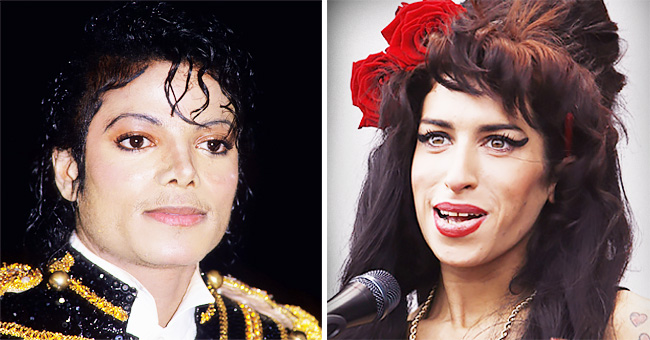 Getty Images
Top Ten Famous Virgo Stars

Virgo, the sixth sign of the zodiac, is an earth sign symbolized with a woman. Mercury rules it and, most of the times, they pay a lot of attention to details.
People who were born between August 23 and September 22 fall under this sign. According to Astrology Zodiac Signs, Virgo people are loyal, analytical, kind, hardworking, practical. However, they can also be shy and overly critical of self and others.
With this information in mind, let us know if you believe that these ten Virgo celebrities are similar to what their sign suggests.
1. Melissa McCarthy
Born on August 26, 1970, Melissa McCarthy is an actress and comedian who was named as one of the 100 most influential people in the world by Time in 2016.
At the moment, the 48-year-old actress has been nominated to two Oscars, two BAFTAs, and two Golden Globes for the films "Bridesmaids," "Can You Ever Forgive Me?" and "Spy."
2. Michael Jackson
Michael Jackson, also known as the King of Pop, was born on August 29, 1958, and passed away on June 25, 2009.
Due to his impressive vocals and dancing skills, he won several awards, including 26 American Music Awards, 17 Billboards, and 15 Grammys, and was even awarded by the Guinness Book of World Records 39 times in categories such as Most Successful Concert Series and Most Successful Entertainer of All Time.
3. Amy Winehouse
Known for her deep contralto vocals and jazzy tunes, Amy Winehouse captivated audiences until her tragic passing on July 23, 2011, with only 27 years of age.
Born on September 14, 1983, Winehouse took home six Grammy Awards, one Brit Award, and was nominated to three MTV Video Music Awards.
4. Adam Sandler
Adam Sandler, born on September 9, 1966, is an actor and comedian best known for "Mr. Deeds," and "Big Daddy," although he has also taken roles in more dramatic films including "Spanglish" and "Reign Over Me."
At the moment, the 52-year-old actor has won eight People's Choice Awards and three Teen Choice Awards. Unfortunately, Sandler is one of the actors with more Golden Raspberry nominations with 26.
5. Keanu Reeves
Born on September 2, 1964, Keanu Reeves is a Canadian actor who rose to fame thanks to the "Bill and Ted" franchise, the "Matrix" franchise, and the "John Wick" franchise.
In May 2019, he went to the "Ellen DeGeneres Show" to reveal that he had a crush on Sandra Bullock while filming "Speed," who also had a crush on him but never dated.
6. Salma Hayek
Salma Hayek, born on September 2, 1966, is a Mexican actress best known for "From Dusk till Dawn" and "Wild Wild West." Even though she had been working in the film industry for a while, her breakthrough role was as Frida Kahlo in the 2002 movie "Frida."
Due to her outstanding performance, she was nominated to an Academy Award, BAFTA, Golden Globe, and SAGA.
7. Idris Elba
Born on September 6, 1972, Idris Elba is an English actor, producer, musician, DJ, rapper, and singer best known for playing Nelson Mandela in "Mandela: Long Walk to Freedom," and "American Gangster."
During a segment of the "Ellen DeGeneres Show," Elba confessed that he was the DJ at Prince Harry and Meghan Markle's wedding.
8. Cameron Diaz
Cameron Diaz, born on August 30, 1972, is a retired actress, writer, and former model best known for "The Mask," "Charlie's Angels" and its sequel, and "Sex Tape."
During her career, Diaz was nominated to four Golden Globes, three SAGAs, and five People's Choice awards. However, she only won one of the latter thanks to her performance in "The Holiday."
9. Michael Keaton
Born on September 5, 1951, Michael Keaton is an actor and director who earned acclaim for portraying the main character in Tim Burton's "Batman" and "Batman Returns."
So far, Keaton has been nominated to one Academy Award, two MTV Movie Awards, and three Saturn Awards. On the other hand, he has won one Golden Globe, two SAGAs, and four Critics' Choice Awards due to his performances in "Birdman" and "Spotlight."
10. Bill Murray
Bill Murray, the actor born on September 21, 1950, has been working in the entertainment industry for more than 40 years, taking roles in movies such as "Ghostbusters," "Lost in Translation" and "Hyde Park on Hudson."
At the moment, Murray has won two Primetime Emmy Awards, one Golden Globe, and one BAFTA. He has also been nominated once to an Academy Award and three times to a Screen Actors Guild Award.
Please fill in your e-mail so we can share with you our top stories!