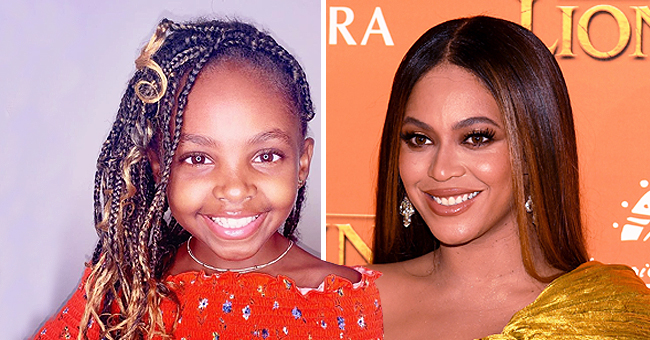 Instagram/candidlykoi Getty Images
Beyoncé's Sister Koi Shows off Long Braids & Bright Eyes in Recent Pics
Beyonce's little sister Koi Knowles is becoming quite a stand out on social media thanks to her adorable posts on Instagram which have gained her a following through the years. This time, Koi shared some photos of herself in long braids, which emphasized her bright eyes in the process.
Beyonce's little sister Koi has grown up in the public eye thanks to her mom's creation of an Instagram account for her. Through the account, they share the best photos and videos of Koi both from her everyday activities and her photoshoots.
Now, they showed off just how beautiful her bright brown eyes are, and of course, her beautifully-made braids.
Family Controversies
Koi is the 8-year-old daughter of Mathew Knowles with Taqoya Branscomb. While it's clear that she is related to her famous sisters, they don't acknowledge each other on social media, and it seems Koi hasn't met her nieces and nephews either.
That is because when Koi was born, her parents were not actually married. In fact, Mathew Knowles had an affair with Branscomb at the time, which ultimately caused his separation with Tina Knowles, now known as Tina Lawson.
A Born Performer
Regardless of whether or not she's in contact with the rest of her family, one thing is undeniable: Koi resembles her sisters a whole lot, especially with their similar talents.
Just like her two older sisters, Koi is an absolute performer. Her mom often shares videos of her singing or dancing with her friends, much to the amusement of their fans.
Aside from dancing, Koi is also an actress. She played the role of "Dorothy" in her school's adaptation of "The Wizard of Oz," which her mom proudly shared on Instagram as well.
With her whole life ahead of her, people can't wait to see what else Koi has in store for the rest of the world. With her talents being honed as early as now, no doubt the young girl may one day become as famous and looked-up-to like her sisters.
Please fill in your e-mail so we can share with you our top stories!