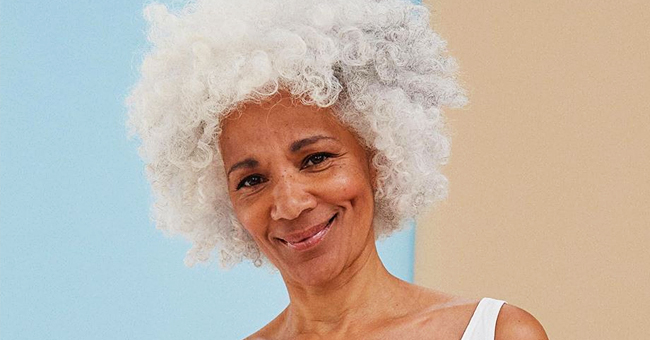 instagram.com/brennanevon
58-Year-Old Evon Brennan Became a Fashion Model after Ignoring Agency Invitations
Evon Brennan almost missed the opportunity to become a model as she ignored messages from model scouts for close to a year, thinking they were scam; now she models for big brands
When Evon was first contacted by Mrs. Robinson management modeling agency, she deleted the messages sent to her by Fleur Brady, one of the co-founders of the agency.
However, Fleur persisted, kept on messaging the music teacher and trying to contact her. The model scout had discovered the beautiful woman on Instagram and thought she would be the perfect person to sign up for their modeling agency that focuses on representing older women.
The teacher now shoots modeling campaign for some of United Kingdom's biggest High Street brands. The London resident told Metro.co.uk that they had contacted her out of the blue, sent numerous messages on Linkedin and called severally
"I was deleting everything as I didn't know them."
Thinking the whole thing was an elaborate scam, she didn't take the agency seriously. Giving it a second thought, Evon who has a background as a singer and songwriter revealed she was, maybe, a bit frightened; she might have had a wrong impression of models and did not see herself as one.
Eventually, Fleur wore her down, and Evon decided to see the scout. The agency had spent at least a year trying to convince Evon to sign with them and even sent some messages on LinkedIn
'She hassled me for about a year. I was studying at the time and eventually found out their offices just around the corner from where I was studying literature. Eventually, I thought to get them off my back; I would just go and see them."
The connection was instant as Evon discovers that she had a shared Irish heritage with Fleur. Impressed by the niceness of the modeling agents, Evon was assured that the request was genuine and agreed and within days she was traveling to Germany for shoots.
Since then, Evon who balances her modeling career with teaching music to children and writing her novel has graced multiple magazines cover.
She has also featured in campaigns for brands like Primark and JD Williams. Evon has a 20-year-old son Callum Stoddart, who took up a modeling career at the time she did, she says he enjoys the freedom and travel that comes from modeling for big brands.
The 58-year-old model revealed
becoming a model has given her a boost
of confidence in addition to increasing her income.
Please fill in your e-mail so we can share with you our top stories!