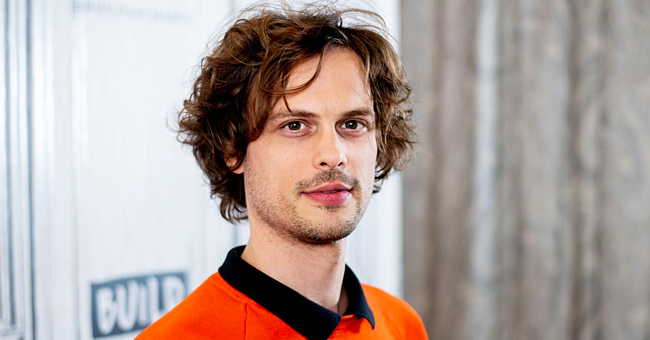 Getty Images.
Glimpse into 'Criminal Minds' Matthew Gray Gubler's Childhood and School Years

Matthew Gray Gubler graced television screens as Dr. Spencer Reid in "Criminal Minds" for over a decade. Despite having reached various successes in showbiz, Matthew remains the down-to-earth childhood boy who wanted to entertain others and make them smile.
Born in Las Vegas, Matthew's love for entertaining became evident at a young age. During an interview with Glamour in 2015, Matthew recalled the day he knew what he wanted to do for the rest of his life.
"I have a crazy memory, and I remember being two years old at someone's party and thinking, 'This party is boring! I better spruce it up!' I got up and tried to do this really dumb dance that I saw Winnie the Pooh do, and I remember falling over and thinking, 'This is what it's all about,'" he said.
Growing up, his mother Marilyn managed a ranch but also had a "brilliant real-estate mind." Apart from being a wonderful mother, Matthew called her a "beautiful force of nature" and had equally endearing words to say about his lawyer father, John.
"He's the closest thing to Atticus Finch in To Kill a Mockingbird. He's a wonderful pillar of sincerity and honesty. He's like Abe Lincoln meets Atticus Finch, and he dresses like that too. I have the greatest parents in the world," Matthew said.
One of the things that make them wonderful parents to Matthew is the way they have always supported and urged him on since childhood. "They are the most lovely, encouraging parents a kid could ever ask for. I've been lavished with nothing but encouragement—probably too much!" he added.
The actor idolized Penn and Teller, Harry Anderson, and Harry Houdini during his childhood, but because of the type of glasses he wore, Matthew got bullied often.
"I wore these glasses that floated on my head. They were called floaters," he explained. "They had a fishing line that attached around my ear because I kind of got bullied a lot, so it was easier to repair those than glasses that had bands."
Being bullied never got to him emotionally. Instead, it left Matthew with a sense of gratitude because it only solidified who he is as a person.
"I'm so thankful for every bully I've ever had. It never affected me, and that's why I'm so thankful for them. I learned early on that if anything, it made me stick closer to who I am and not try…it just made me very solid with who I was," Matthew added.
Before Matthew graduated from Tisch School of the Arts at NYU, he got spotted by a model scout who did campaigns for Kate Spade, Marc Jacobs, Tommy Hilfiger, etc.
But he didn't graduate as an actor, Matthew studied to become a director, and when he auditioned for "Criminal Minds," it was the first audition he ever had. Since then, he had done what he always wanted.
"I love entertaining people, and that's all I've ever wanted to do. The fact that I've gotten to do this for a long time is so awesome. I'm a storyteller. That's what I am. Whether it's pictures I draw or things I direct, I'm just trying to tell a story and make people's lives hopefully more enchanting." he explained.
Matthew also loves art and gives an outing to that side of his creativity through drawings and paintings, mostly watercolor, pastel, or oil works. He also creates his own cartoon characters.
While he doesn't mind showing his paintings online, Matthew struggles to be in the same room with someone while they look at one of his originals.
"I always worry about, not worry, but my nightmare is making someone see something in the flesh, and then making them, like, they feel some responsibility to pretend to like it," Matthew told Buzzfeed.
His initial study in filmmaking has led to the directing of several episodes of "Criminal Minds," short films and mockumentaries. And while he unintentionally fell into acting, Matthew explained how it came to pass.
"I think I veered towards filmmaking because there's more of a sense of control in it. You're not waiting to be picked," he said. "That said, in film school, I acted in probably 6,000 student films because no other filmmakers knew anyone who wanted to act. It was all a big beautiful snake eating its tail, progressing along the way."
Matthew appeared in every season of "Criminal Minds" since it first aired in September 2005. However, in 2019, the show revealed that its 15th season would be it's last.
For its last edge-of-the-seat, tearjerking season, fans can expect a few surprises in the storyline and cast.
Please fill in your e-mail so we can share with you our top stories!