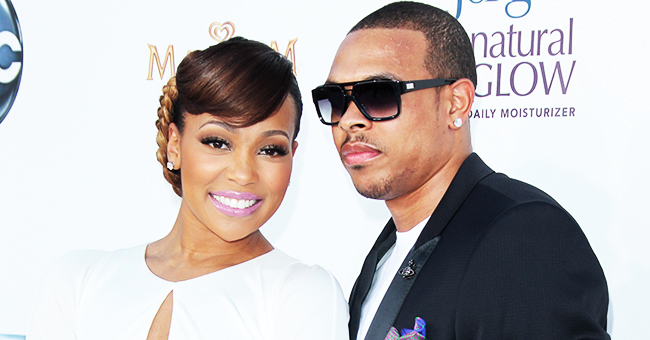 Shutterstock
Shannon Brown Reportedly Unfazed by Divorce from Monica after Nearly 9 Years Together
Monica Brown has been candid about how much her divorce from Shannon Brown, her husband of eight years, has affected her. But on the other hand, the former NBA star seems unfazed about the separation, as he recently acted nonchalant when asked about it on a "Sister Circle" interview.
Shannon Brown is making new moves on the basketball world as part of The Big 3, a new summer league created by Ice Cube with a roster that includes both former NBA players and international players.
While promoting the initiative, Brown recently visited TV One's show "Sister Circle," and after talking about the game, his opinion on Lamar Odom's "deactivation" from the league—he has "no idea" what happened—and his summer camp for young basketball players, Shannon finally addressed his divorce.
ALL IS GOOD ON HIS END
It's been four months since Monica filed for divorce, trying to keep it a secret from the public, and since then, Shannon has kept his silence about the separation.
Although Monica has been open on her struggles with the separation, it seems like she and Shannon have a friendly or at least civil split.
However, host Rashan Ali took the chance to poke Brown about his personal life, saying: "We know you're going through a lot right now so, what have you learned about yourself and being able to co-parent and all that stuff."
Brown's facial expressions showed he was confused by the question. And he said in response:
"Umm…I haven't been going through a lot of nothing. You know what I mean? I feel like a lot of people take stories that they hear, and they kind of blow it up for entertainment purposes. I learned how to ignore the negativity and just keep pushing forward. I think that's what it's all about."
MOVING FORWARD
It seems like Ali hasn't been the only one wondering how Shannon is doing while going through the divorce, as he added:
"It's funny because I think a lot of people got the same idea. When they see me they're like, 'Are you okay?' And I'm like 'I'm fine. What's wrong?' It's part of it though when you're in the public eye; you've to be able to deal with whatever comes along with it."
Brown also added that his faith and spirituality are pushing him forward.
FRIENDLY SPLIT
Monica and Shannon married in November 2010 and welcomed their daughter Laiyah, on September 3, 2013. Shannon has also been a paternal figure for Monica's sons from a previous relationship: Rodney, 13; and Romelo, 11.
Although Monica has been open about her struggles with the separation, and how much has affected becoming a single mother of three at 38, it seems like she and Shannon have a friendly or at least civil split.
On Father's Day, the singer took to Instagram to honor Shannon and his role as a father to their kids. She posted a series of pics of the NBA star with Laiah, Rodney and Romelo, and wrote in her caption:
"Happy Fathers Day @__shannon__brown__ from the second Laiyah was born you wanted to give her everything & make sure Rock & Melo wanted for nothing! You have treated them all as a part of you. That's an attribute to be appreciated & respected forever. There's no Love like a Fathers Love."
Although Monica has refused to reveal what pushed her to file a divorce, she has denied the rumors that suggested Brown cheated on her and had a child with another woman.
Please fill in your e-mail so we can share with you our top stories!