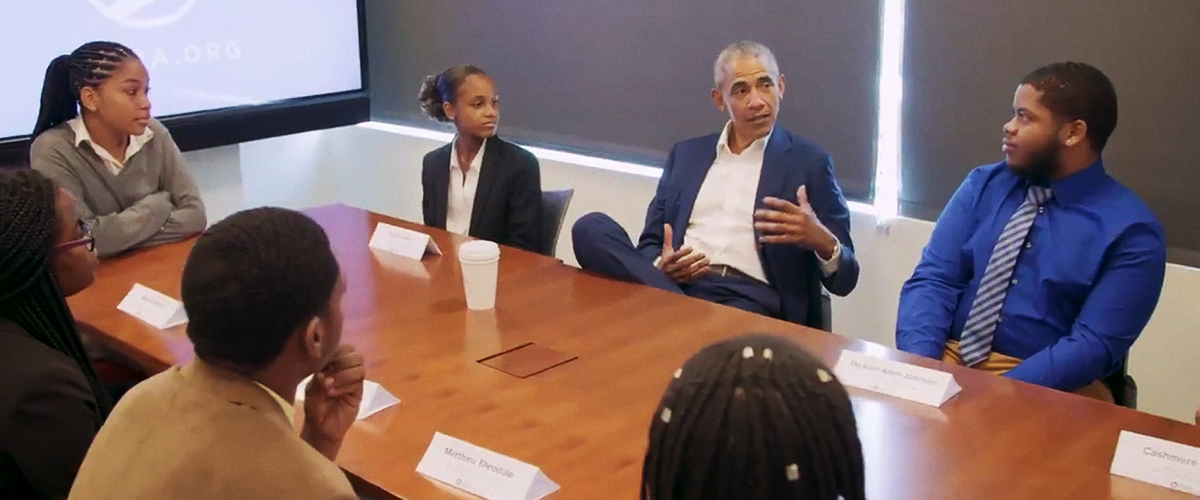 twitter.com/BarackObama
Barack Obama Surprises Interns at Their Youth Jobs Corp Meeting
On Tuesday, former President Barack Obama surprised a group of youths who thought they were attending a meeting to discuss job training. The looks on their faces when he walked in was priceless!
In a once-in-a-lifetime opportunity, a group of 13 youths had the honor of meeting former President Barack Obama face-to-face! The young interns were at his Youth Job Corps program in Chicago at the time.
The 13 interns thought they were meeting together to discuss their futures and job training experiences with a company member. While they sat around waiting for the meeting to star, Obama surprised them by walking in.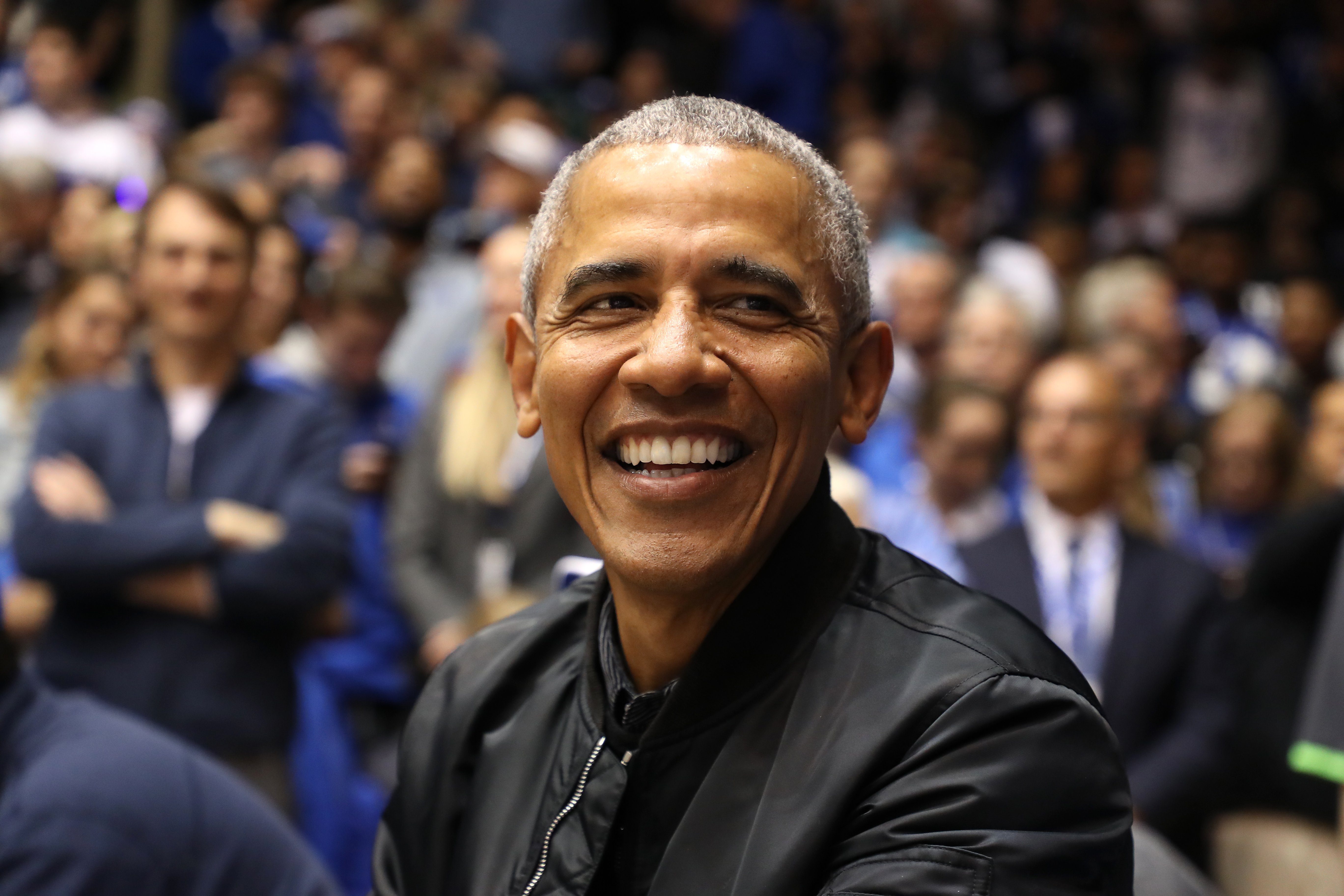 Former President Barack Obama | Photo: Getty Images
The interns were clearly shocked and pleased to see the former president. He greeted each youth with a hug before they all settled down to talk.
All 13 of the children recently graduated from high school and managed to get into Obama's program which is part of his initiative with former First Lady Michelle Obama. Their organization is called The Obama Foundation.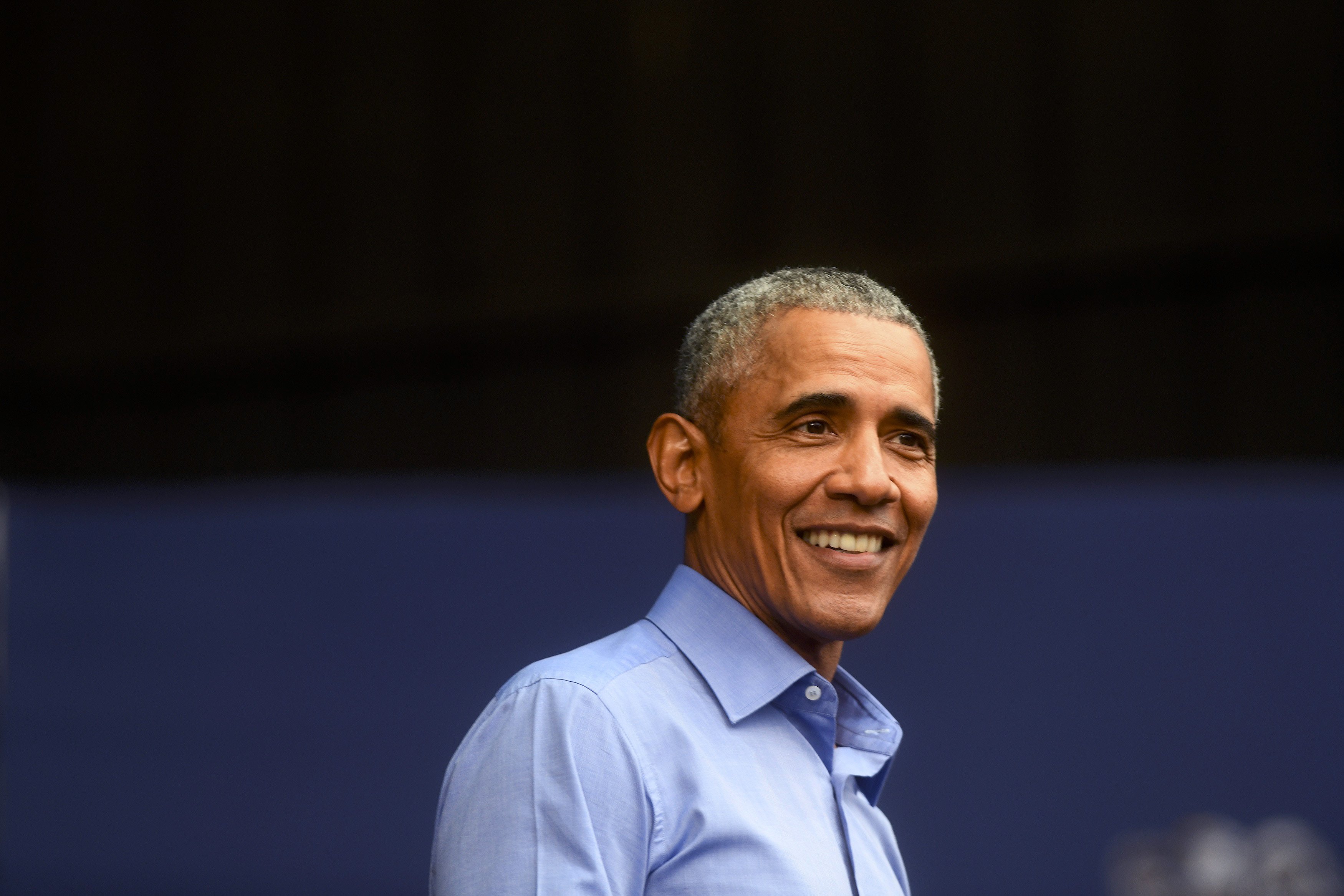 Former President Barack Obama | Photo: Getty Images
In a recording that Obama shared on his Twitter, he was seen asking the group of children if they were excited to go out into the world and fulfill their future plans. While encouraging the interns, the former president shared with them the goal of the program.
He told them he wished for them to see opportunities that were now available to them. Obama's goal was to also see other children from the student's communities taking part in the program.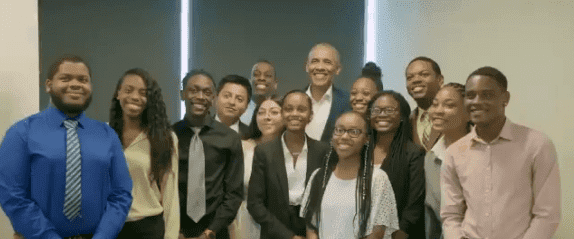 Former President Barack Obama posing with interns at Youth Job Corps program in Chicago on July 16, 2019 | Photo: Twitter/Barack Obama
He shared with them that they were role models for other children in their age group. The former president revealed that he also hoped the program gave the interns the confidence they needed to succeed in life.
In turn, some of the students shared how the program had benefited them so far. The video also showed how the group had a chance to pose for a group photo with Obama.
The Urban Alliance is responsible for creating the Obama Youth Jobs Corps in partnership with The Obama Foundation. The aim of the program is to increase access to economic opportunity for high school students in underserved communities in Chicago.
Obama was one of the people who celebrated the US women's national team after their 2-0 win against the Netherlands at the 2019 FIFA Women's World Cup Final. The former president celebrated with his very own World Cup jersey and took to Twitter to congratulate the team.
Please fill in your e-mail so we can share with you our top stories!