Andy Cohen Claims Wendy Williams' Ex-Husband Kevin Hunter Was Not His Fan
As Wendy Williams celebrated her birthday her guest on her talk show was Andy Cohen. While the two spoke about Williams' divorce, the celebrity guest revealed something about her ex-husband.
On Thursday, Andy Cohen honored Wendy Williams by appearing on her show - The Wendy Williams Show – after six years! While celebrating Williams' 55th birthday, Cohen shared a little known truth about Kevin Hunter, the host's ex-husband.
Cohen, 51, revealed: "Your husband was not my biggest fan. I've been cheering you on for the last six years." He added: "I'm happy to be back and I'm so happy about Wendy in the city."
His mention of Williams being in the city was in reference to her newfound independence since filing for divorce. In response, the talk show host confessed: "Life has really changed."
Before the divorce Williams used to live with her husband and son, Kevin Hunter Jr., in New Jersey family. However, the star now lives in New York City.
In a previous claim, a source had revealed that the show's staff hadn't gotten along with Hunter because he was allegedly controlling. The insider stated: "People didn't like Kevin because he controlled access to Wendy."
The informant added that things were now "chaotic" because "people can walk up to Wendy now and before you couldn't." On the talk show, Cohen also opened up about being a father to baby Ben.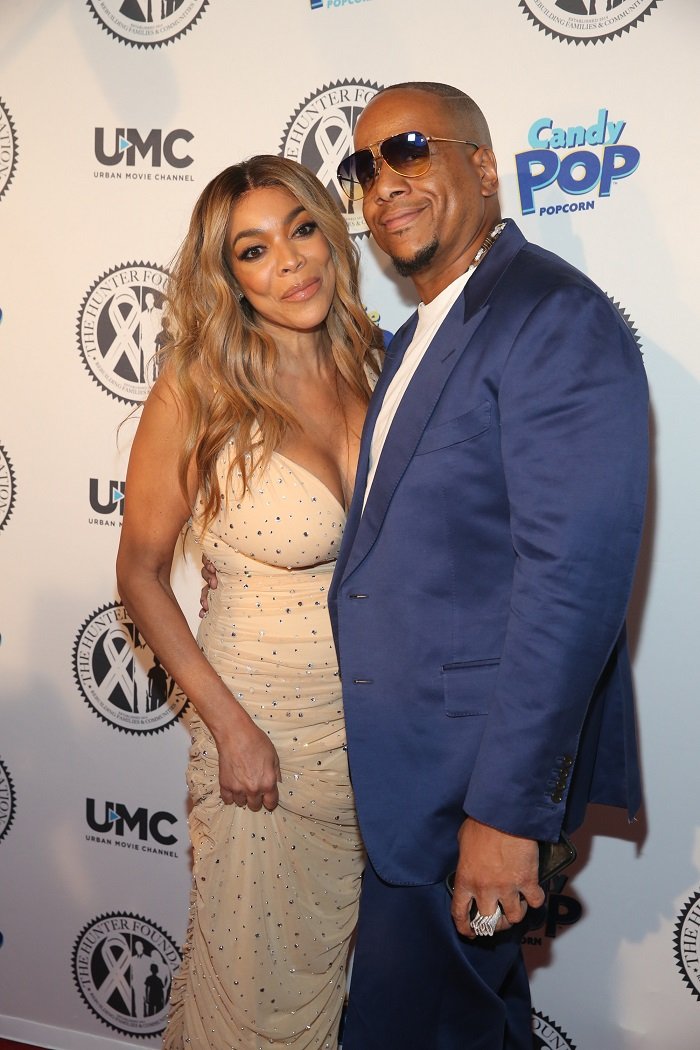 The presenter explained that he had a full-time night nurse who lived with him and his son. He shared that he'd found the nurse through fellow television host Kelly Ripa.
Speaking about night-life, Williams said Cohen could still enjoy partying since his baby was still so young. However, Cohen confessed that he was too old for that kind of lifestyle.
Back on @WendyWilliams tomorrow for the first time in SIX YEARS! Cannot wait!!

— Andy Cohen (@Andy) July 17, 2019
The Watch What Happens: Live host admitted that he'd "been Andy in the city for a long time" and "was ready for Andy on the couch with a kid." Williams filed for divorce in April after being married for over two decades.
She also severed professional ties by removing him as the executive producer of her talk show. The newly-single star also dissolved The Hunter Foundation – a non-profit organization founded by the couple in 2014.
The pair divorced after rumors surfaced that Hunter had allegedly fathered a child with his mistress. 
It's Wendy's birthday and @Andy Cohen from "Watch What Happens Live" stops by to celebrate! Plus, Bahar Takhtehchian shows us the hottest deals from "Wendy's Summer Sale" available at https://t.co/eDlnAMTIyc. pic.twitter.com/xpRy9LoQxd

— Wendy Williams (@WendyWilliams) July 18, 2019
After Williams removed Hunter as the producer, his old office was changed into space for four audience coordinators. A source said: "[Staff members] removed any trace of Kevin," and that the office was "completely gutted."
Images of the former couple were taken down as well.