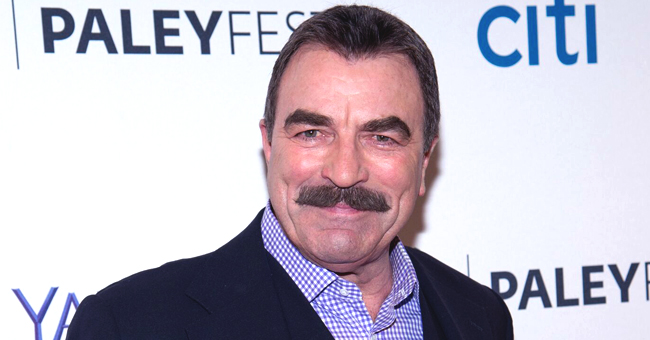 getty images
Tom Selleck's Daughter Hannah Wears a Veil with an Ivory-White Strapless Dress
Hannah, daughter of famous "Blue Bloods" star Tom Selleck, rendered her followers speechless after she shared a picture of herself in an ivory dress with a veil on.
Hannah recently shared a picture via her Instagram story. She made for a stunning spectacle in the selfie, which showed her wearing a sleeveless ivory dress. Although the length of her outfit can't be determined just by looking at the shot, there is no doubt how beautiful it looks.
HANNAH RENDERS HER FOLLOWERS SPEECHLESS
The photo looked like it was taken during a momentous occasion, given that Hannah's make up was carefully done, and her outfit was made for a formal event.
This notion was supported by the svelte beauty's caption on the photo which she shared on her well-followed Instagram profile; she wrote the words:
"mentally still at opening day."
Rather than knowing her whereabouts at the time she took the shot, Hannah left fans in awe of her sterling beauty. With her face bearing girly makeup, Hannah had her blonde mane cut with a side parting and styled into waves that flowed past her shoulders.
Only a few accessories were visible in the photo which the 31-year-old equestrian took as she held the phone high and looked up into the camera. Hannah had on pearl earrings, a big silver watch and had a dark grey bag with a gold handle about her shoulders. The most notable accessories, however, were see-through veil Hannah had on at the time of the shot.
It gave Hannah's entire ensemble a touch of elegance, and that vintage feel that always wins fans over. Her resemblance to her widely-acclaimed father, Tom, was also quite noticeable in the closeup picture. Hannah is the sole product of Tom Selleck's decades-long marriage to Jillie Mack, and while she may look like him, she has chosen not to follow his career path.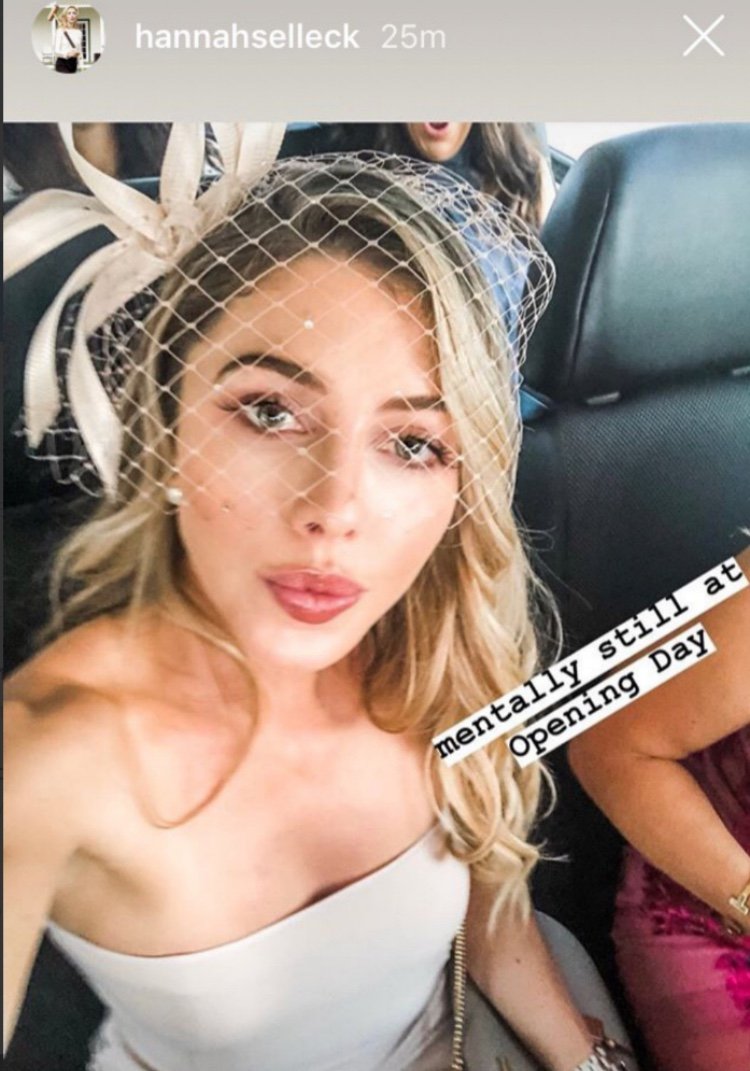 Instagram/@hannahselleck
HANNAH DITCHED GLITZ AND GLAMOR TO BECOME AN EQUESTRIAN
According to reports, Hannah has found fulfillment being an equestrian, and she thankfully has her father's support. The grown beauty had reportedly tried modeling but found that she had no passion for it even though it would have led to a world of glitz and glamor like her father's.
She even once interned in public relations for a few months after she graduated from Loyola Marymount University in 2011. That was not fulfilling either, but she soon discovered her true career path as an athlete.
Now, Hannah not only captures the attention of the media for being so beautiful and the daughter of a renowned actor, but she has also earned recognition for being a champion equestrian.
Please fill in your e-mail so we can share with you our top stories!