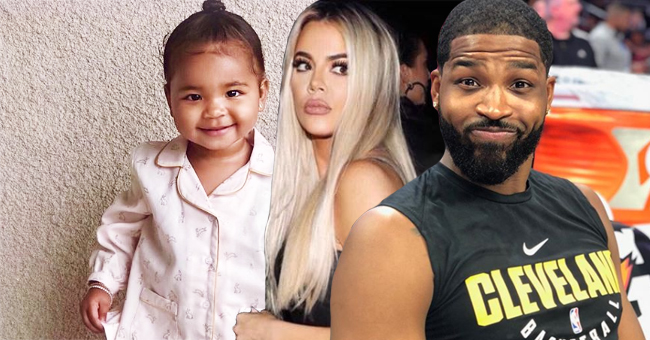 instagram.com/realtristan13 instagram.com/khloekardashian
Khloé Kardashian Reacts to Meme, Says She's 'Too Busy' Raising True to 'Hate' Tristan
Khloé Kardashian is letting the world know that she has too many things to do and hating her cheating ex/baby daddy, Tristan Thompson, is not one of them.
The Cleveland Cavaliers player was caught cheating on Khloé a few days before they welcomed their daughter last year. The same thing happened in February with Jordyn Woods, but the reality star claims there are no hard feelings.
It all started after a random Instagram user posted a meme with a photo of Tristan and his daughter with Khloé, True, side by side with the caption: "I know Khloé hates Tristan but Baby True starting to look just like him."
Still To Come: The NBA star shocked everyone by making a public shout-out for her 35th birthday
Khloé then showed up in the comments to set the record straight. "Why would I ever hate anyone who helped create such an angel?" she countered, adding:
"People make mistakes but I won't hurt my own healing by holding on to hate. I'm too busy raising my beautiful baby and securing that [money bag emoji] to hate any individual. Sweet True has always looked like her daddy. She's beautiful!!"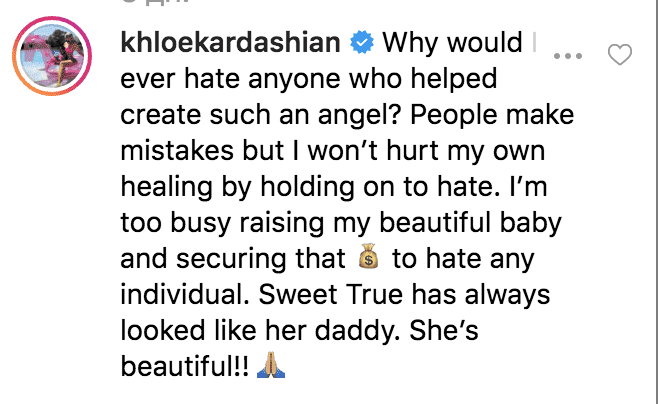 Screenshot of Khloe Kardashian's response. |Photo: Instagram/freakymarko2/https://www.instagram.com/p/Bz8SQ8cAUM0/comments
As expected, social media users had a lot to say about Khloé's reaction, and Page Six noted that many called her out for being hypocritical.
Their reasoning: the youngest Kardashian sister claims Tristan made a mistake while she has no problem giving Jordyn a hard time, as depicted on the family reality series.
"Okay but Jordan made a mistake, and they're holding her accountable for it, and they keep hating on her especially khole [sic] so why she being a hypocrite," one Instagram user retorted.
"Khloé clearly has time to hate based on the way she's ignorantly and unabashedly attacked Jordyn," echoed another.
Meanwhile, Khloé's admission of not hating Tristan, 28, comes after the NBA star shocked everyone by making a public shout-out for her 35th birthday last month.
Tristan, who had previously remained quiet since news of him making out with Jordyn broke, called Khloé "the most beautiful human" he had ever met.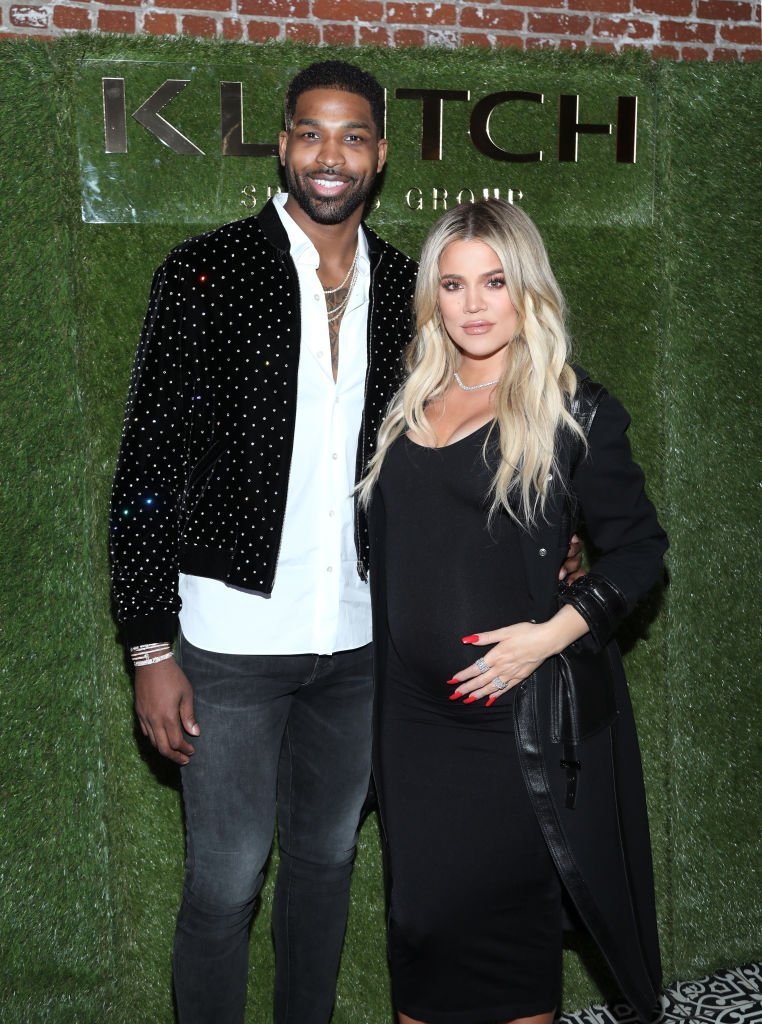 (Before the split) Tristan Thompson & Khloé Kardashian in Los Angeles on Feb. 17, 2018. | Photo: Getty Images
"Thank you for being an amazing mommy to our princess True," he continued. "She is blessed to have someone like you to look up to. I wish you nothing but more success."
Please fill in your e-mail so we can share with you our top stories!