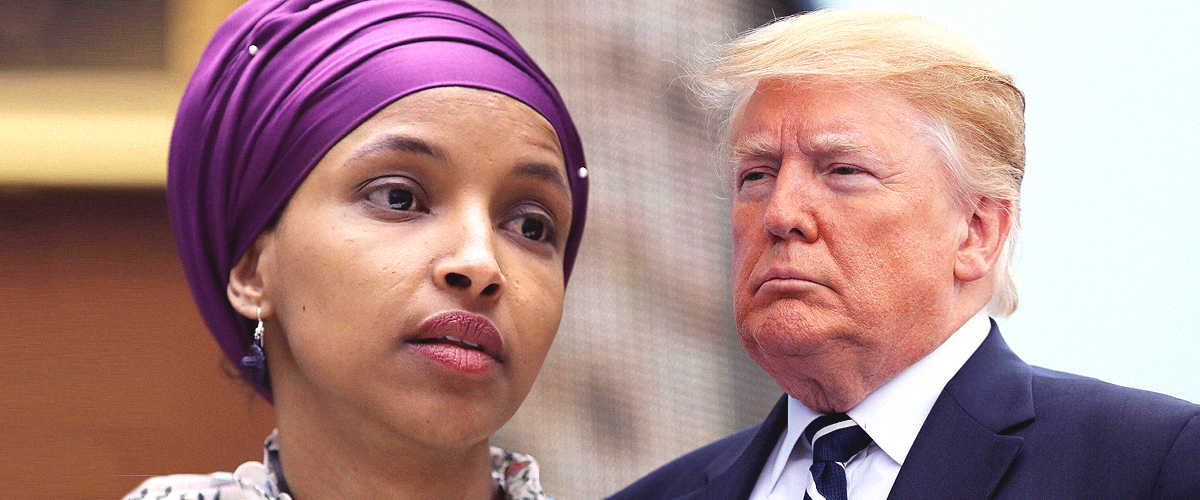 Getty Images
Donald Trump Says Minnesota Rep. Ilhan Omar Is 'Lucky to Be Where She Is'
The President of the United States has recently unleashed another attack on Ilhan Omar, keeping the controversy regarding his tweets about four freshman-congresswomen alive.
Donald Trump criticized Minnesota Rep. Omar on Friday afternoon, telling reporters in the White House's Oval Office that she was "lucky to be where she is."
The President's words came a week after he told Omar and the other three members of "The Squad" that they should go back and help fix the crime-infested countries they came from.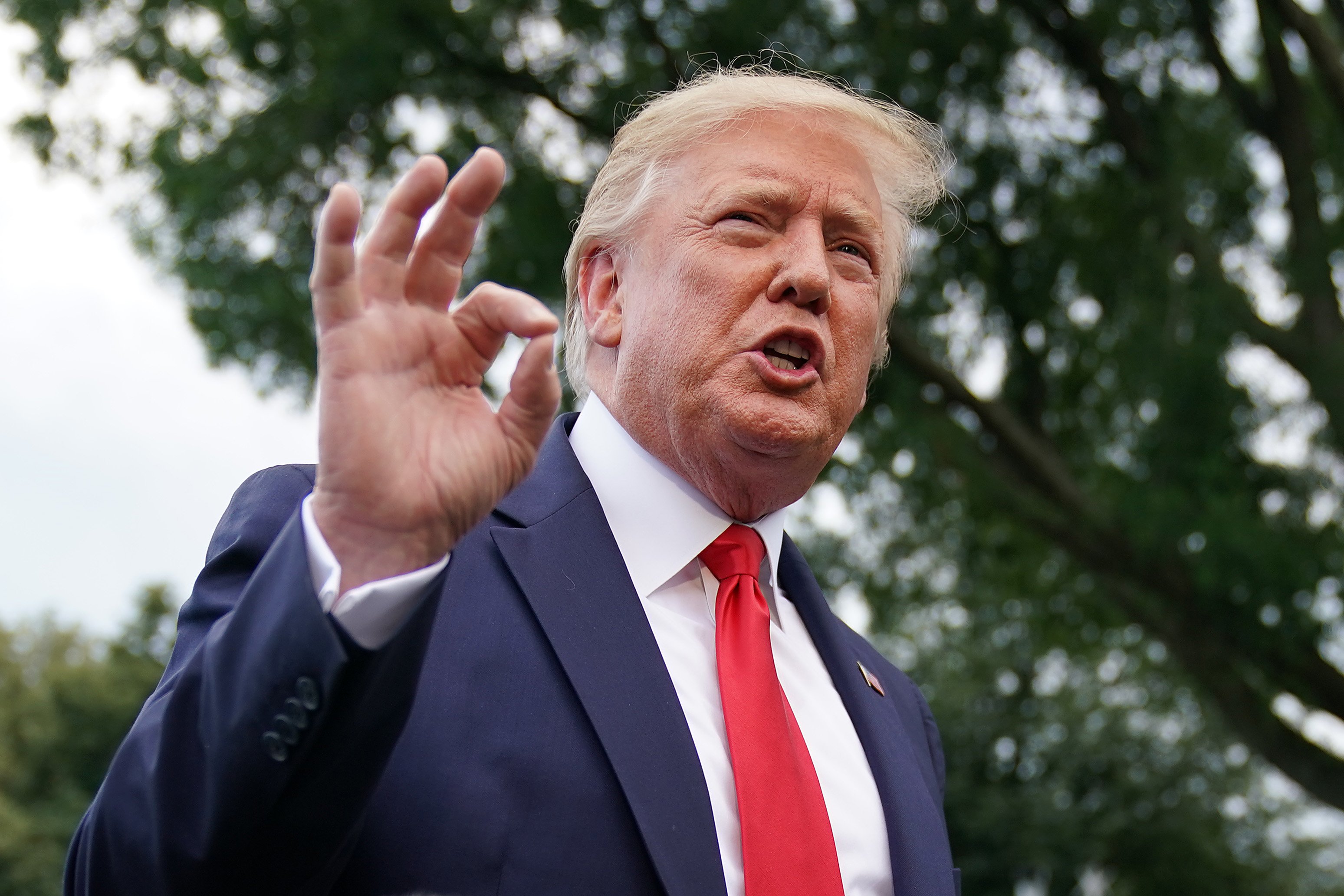 Donald Trump addressing the media outside of the White House in Washington D.C. | Photo: Getty Images
STANDING UP FOR HIS FOLLOWERS
Trump also defended the supporters that showed up to his rally in North Carolina last week and chanted "Send her back" when he referenced the Democrat.
According to Head of State, the men and women that were present at the rally are "incredible patriots" and that he was unhappy about Omar saying she was going to be a nightmare to him.
He replied:
"She's going to be the president's nightmare? She's lucky to be where she is, let me tell you. And the things that she has said are a disgrace to our country."
Alexandria Ocasio-Cortez, one of the members of "The Squad," along with Ayanna Pressley and Rashida Tlaib, defended Omar and claimed that Trump "relished" the chant, even though he tweeted about how unhappy he was with it.
MICHELLE OBAMA'S INTERVENTION
The series of tweets posted by Trump have been considered by most Democrats and a couple of Republicans as racially insensitive, leading Michelle Obama to reportedly send a to the President.
The former First Lady took to her official Twitter account to say:
"Whether we are born here or seek refuge here, there's a place for us all. We must remember it's not my America or your America. It's our America."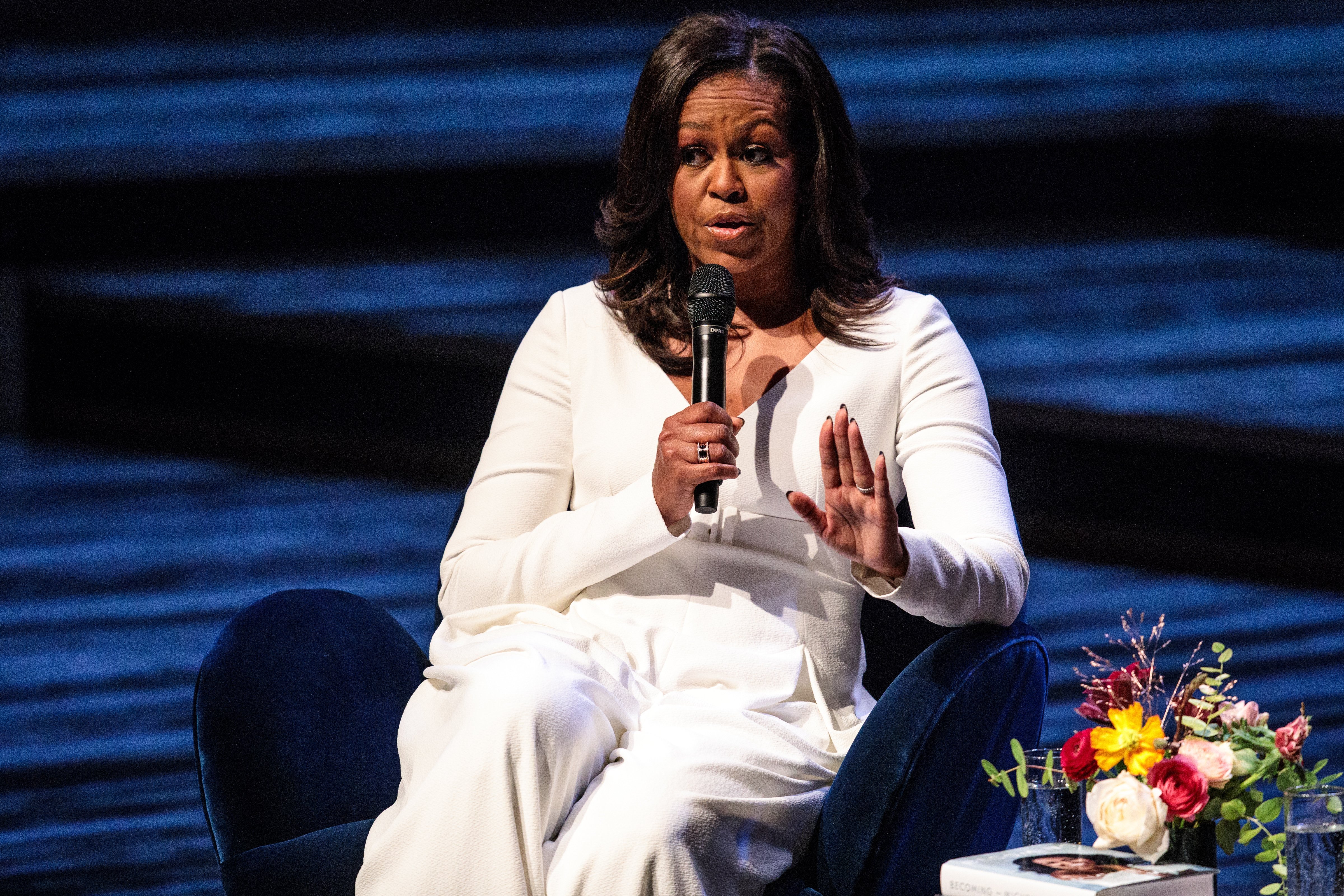 Michelle Obama at The Royal Festival Hall in London, England | Photo: Getty Images
Although Obama did not mention the Commander-in-Chief, it is believed that her words were directed at him. So far, Trump is yet to issue a response.
Please fill in your e-mail so we can share with you our top stories!