Gayle King on the Time She Caught Her Husband in Bed with Her 'Friend'
CBS's "This Morning" Gayle King doesn't hold back when it comes to recalling the life-turning moment she caught her ex-husband in bed with another woman that was allegedly her friend. She recently recalled what that woman said to her at the time.
Gayle King is not ashamed of admitting her ex-husband Williams Bumpus cheated on her after eight years of marriage and two kids.
IT'S HARD TO FIND NEW FRIENDS AFTER A BETRAYAL
In a special edition of "The OG Chronicles," King and her best friend Oprah Winfrey answered questions about love, life, and friendship. One fan wanted to know if the pair keep the same friends around or if they keep adding friends to their circle.
"There are some weddings you go to, and you're just filled with all this hope for the couple... I didn't feel that at yours. It just felt kind of pitiful." - Oprah Winfrey.
Gayle was quick to reply that it's hard to make new friends, which prompted Oprah to point out that it might be hard for King to start new friendships because she's wary after some of her past experiences with supposed friends.
"I think you may be scarred because remember you had that friend who slept with your husband and when you found her with your husband you said 'I thought you were my friend,'" Oprah said, and Gayle added, "Yeah and she said, 'I've never liked you!'."
MAKING FUN OF THE SITUATION
King now laughs about the situation, but it's because she had time to heal and move on, as she confessed to Will Smith in a Sirius FM interview back in 2006. Gayle said at the time.
"I was married to a cheater. I went to marital counseling. I have been divorced since 1993, so I'm all healed and everything. I have worked it out. I'm not bitter. I'm OK. I'm really OK."
Ten years later, Gayle brought up her cheating husband again, this time while completing a Proust Questionnaire for Vanity Fair. When asked about the person she most despises in the world, she replied:
"'Despise' is a strong word. I'm not a huge fan of the woman I caught naked with my now ex-husband on June 24, 1990, at 9:16 P.M.—but I don't remember the details."
HER EX-HUSBAND'S APOLOGY
Williams Bumpus, a Connecticut-based lawyer, came forward more than two decades after cheating of King to publicly apologize for his actions when the Vanity Fair interview caused him to get hate on social media. He said in a statement provided to the media
"I have been haunted with this life-altering choice. Though I have dealt with this privately, I publicly apologize for the major transgression that dramatically changed all of our lives."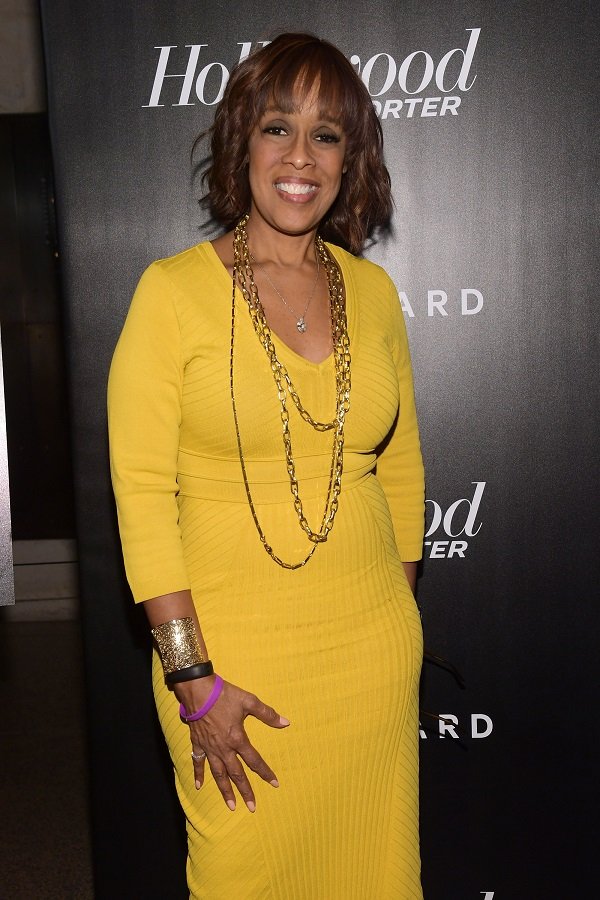 And continued:
"I have nothing but the utmost respect for Gayle and how she handled herself with grace. Despite the situation, she kept our children, as well as my relationship and involvement with them, as a clear priority."
King and Bumpus are parents to Kirby and William Bumpus Jr. who are now grown-ups. Bumpus added.
"Gayle was a great wife, an excellent mother, and a fantastic co-parent. I am eternally grateful for all that she has done and continues to do to enrich my life and the lives of our incredible adult children,"
These days, King and Bumpus keep in touch for the sake of their daughter and son, as the TV host believes children come first even if you have differences with the other parent.
OPRAH KNEW THE MARRIAGE WOULD FAIL
Oprah Winfrey, who has been King's best friend since they were in their early twenties, confessed that she always thought King and Bumpus' marriage would be a failure after attending their wedding in 1982.
"It didn't feel joyful," Winfrey explained to King in a joint interview for The O Magazine. And continued:
"You know how you go to weddings, and they're full of joy? There are some weddings you go to, and you're just filled with all this hope for the couple. And you feel that there's something special going on. I didn't feel that at yours. It just felt kind of pitiful."
When King asked Winfrey why didn't she spoke sooner, she explained it wasn't her place to do so.
"I wouldn't have believed you anyway," Gayle admitted.