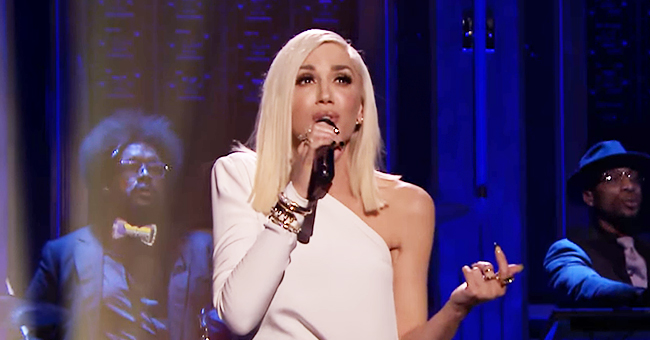 youtube.com/Gwen Stefani
Gwen Stefani Cancels Upcoming Las Vegas Concert Due to Feeling 'Unwell'

Gwen Stefani announced that she's too sick to perform at her Las Vegas residency. She apologized on social media without revealing what exactly her illness is.
Gwen Stefani, 49, seemed to be torn apart by the fact that she would inevitably disappoint all the fans who had planned to see her perform in Las Vegas on Wednesday.
However, whatever illness she is experiencing clearly gave her little choice in the matter, and no one can blame her for doing what is necessary. The post is found below.
She wrote:
"I am so upset to share that I am unwell & will not be able to perform my Vegas residency show tomorrow night. I was so looking forward to seeing everyone & performing & I wish I wasn't feeling the way I do."
The star said she was "so sorry" to those who intended to see her on Wednesday and assured fans she was "doing everything [she could] to be back on stage Friday."
Friday will mark the last day of Stefani's current run in her residency until she picks up again in October. The Sin City Zappos Theater performances will then end on November 2.
The "Hollaback Girl" singer was initially slated to do the "Just A Girl" residency from June 2018 until this March but extended it late last year with an additional 21 appearances.
According to ET Online, a press release from Live Nation Las Vegas and Caesars Entertainment stated that the mother of three "does anticipate recovery and plans to return to stage for her scheduled show on Friday."
People who already bought tickets can get refunds at the point of purchase, while new tickets can be purchased online. So far, followers have been very supportive in the comments of the post.
The "No Doubt" singer is also expected to take on a big project come fall this year. As longtime judge Adam Levine decided to leave "The Voice," Stefani will be his replacement alongside her boyfriend Black Shelton as well as John Legend and Kelly Clarkson.
This won't be the first time the singer has done the job. She coached contestants in seasons seven, nine, and 12. Stefani called it "bittersweet" that Levine had left, but is very excited to once again join the show, especially since she'll be working with Shelton, whom she's been with for four years.
The country singer recently opened up about their then-upcoming anniversary back in June. Speaking to People, he said, "It's actually shocking that it has already been that long. It's kind of a blur."
We hope that Stefani's recovery also feels like a blur and pray the star gets better soon. We look forward to her Las Vegas return as well as her appearance on "The Voice" in the coming months.
Please fill in your e-mail so we can share with you our top stories!