Blake Shelton Shares a Photo of 'Home Grown' Corn That Was Harvested in 'God's Country'
Besides being a musical coach and country singer, Blake Shelton is also a farmer. On Tuesday, he took to Twitter to share an image of some corn that he'd grown on his ranch.
Blake Shelton is a man of many talents. The Voice coach and country singer took to social media to reveal the latest yield from his ranch. 
The Oklahoma native just showed off his latest crop with a picture. In the image, Shelton could be seen holding an ear of corn while a number of others were seen in bags.
The musician captioned his post writing: "Home grown.. Straight outta Gods Country. #cornography." The reference to "God's Country" was also in relation to his latest single which has the same title.
When he isn't in Los Angeles, Shelton loves spending time on his farm. Los Angeles happens to be where he films the singing contest and also where his girlfriend, Gwen Stefani.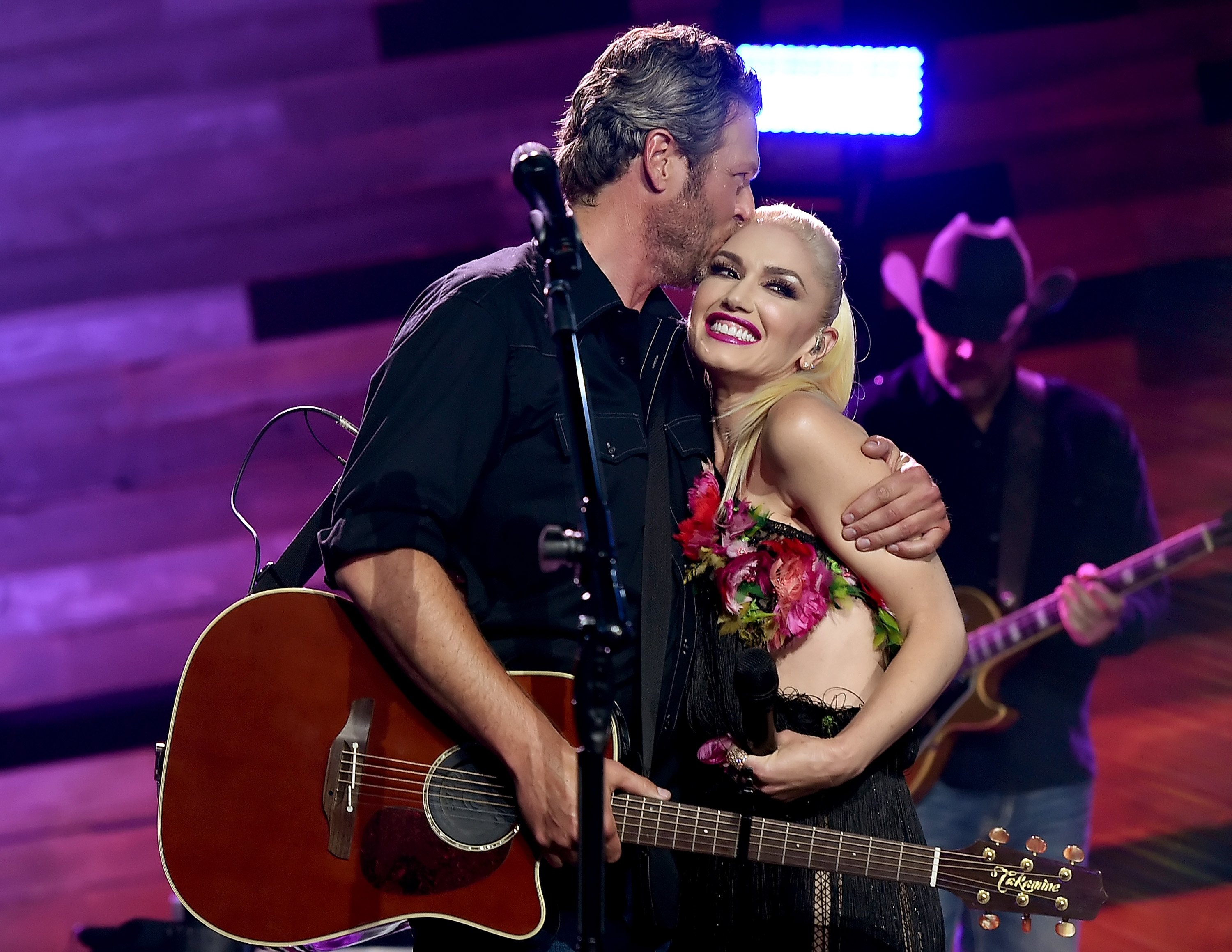 Speaking to Cowboys & Indians magazine last year, the star had this to say about his home town: 
"My perfect day in Oklahoma is when I'm on my ranch and I never go out of the gates. I just stay on my property, and I don't even need to get in my truck and go anywhere."
He also shared how he loved passing the "day on the tractor or the four-wheeler." When he wasn't doing that he would go hunting or fishing.
The singer also revealed that he would spend time with Stefani at the ranch. Shelton shared how she'd cook a "big dinner" for them when her boys, Kingston, Zuma, and Apollo where visiting.
Speaking about his latest single the country musician said: 
"'God's Country' is a song that was sent to me by [producer] Scott Hendricks. I was actually here in Oklahoma, on the ranch, and I'll never forget it. I was actually running a skid steer, and they sent it to me. I was shocked."
Home grown.. Straight outta Gods Country. #cornography pic.twitter.com/g25jv81AFw

— Blake Shelton (@blakeshelton) July 23, 2019
The Voice coach explained how he stopped to listen to the track "because the song was talking to me about a place that I was in at that moment." He described the place as being "in the middle of nowhere that meant something to me that probably nobody else could ever understand." 
Shelton explained how the song spoke of his "connection" to the land. That's when he realized he had to record and put it out to his fans.
In May, Shelton took to The Voice stage to sing his single. With a fire display around the stage, the country singer performed the track with a full band accompanying him and the audience loved it.