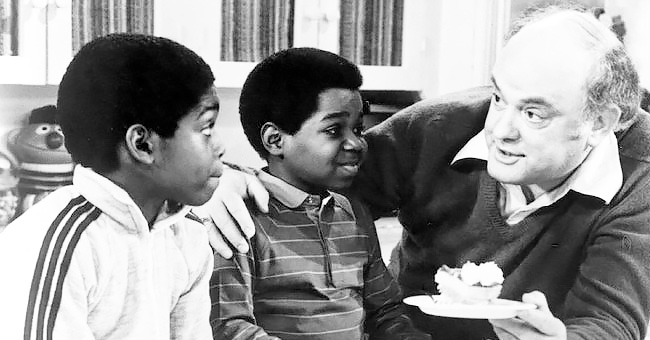 twitter.com/Super70sSports
'Diff'rent Strokes' Shavar 'Dudley' Ross Has Lovely Wife & Daughter Who Looks like Him
Shavar Ross, better known for his role as Gary Coleman's character's best friend on the '80s series "Diff'rent Strokes," is now a father of two and has stepped away from acting. He has gone through different jobs for years, both in and out of the entertainment industry, and some will surprise you.
Shavar Ross was only a kid when he was discovered outside of a theater in Los Angeles while spending Christmas with his father.
A CHILD STAR
After acquiring an agent, he started making commercials, and soon after, he was on TV.
Although he took smalls roles in several series in the early '80s, it wasn't until he landed the role as Dudley on the sitcom "Diff'rent Strokes," that the public became familiar with him. He was on the series through seven of its eight seasons, often getting in trouble with Arnold Jackson, played by Gary Coleman.
"I'm not sure I'd want my children in the entertainment business without first getting a good education." - Shavar Ross.
After the series ended, Ross went on to appear in other shows like "Magnum, P.I." " Growing Pains," "The Fresh Prince of Bel-Air," and "Family Matters."
Ross worked on TV until he was 25, and then he enrolled and graduated from Bible school and became the pastor of a small non-denominational church for actors and people in the entertainment industry for four years.
OTHER ADVENTURES
Later, he enrolled in college to get a bachelor's degree in psychology, although it is not clear if he finished his studies.
In a recent Instagram post, Shavar took the chance to thank those who still recognize him and ask for his autograph, and in his caption, he listed all of the jobs he has gotten through the years as a way of reminding people that there's no shame in any position as long as it is legal.
"Thank you for still supporting me all these years!! Thank you for supporting me at that time I worked at McDonald's and also delivered your pizza for Papa John's," he stated. And continued:
"That time I was an EMT. That time I worked in hospice. That time when I couldn't figure out if I wanted to be an OB/GYN, a psychiatrist, a nurse, or anesthesiologist. That time I was your pastor. That time I wanted to be a middle school history teacher. That time I was a movie director. That time I was an in-home care provider for the developmentally disabled. That time I drove over 300 people in 4 weeks for Uber. Thank you for still supporting me!! I love you all! Won't He Do It? God Bless."
FAMILY LIFE
Shavar has been married to Jacqueline Ross since 1991, and they share two kids, son Seven, 25, and daughter Chelsea, 14.
Although the kids hold a high resemblance to Shavar, they don't seem to be interested in following his steps in the entertainment industry, which must be a relief to the 48-year-old former child star.
When asked by The Urban Daily a few years ago if he would encourage his kids to be actors, Shavar replied:
"I'm not sure I'd want my children in the entertainment business without first getting a good education. From my experience, the acting business is very unpredictable, and I wouldn't wish the lifestyle on anyone unless they have a strong spiritual foundation."
And added:
"At least get an education even if it's to learn how to manage your own money. Either way, I'd be there to guide my kids if it ever happened, but I'm not actively trying to get my kids in the entertainment business."
Shavar is currently working on retailer company, Tri-Seven Entertainment, a company that produces, develops, acquires, and distributes inspiration art-pieces to a global audience.
Please fill in your e-mail so we can share with you our top stories!