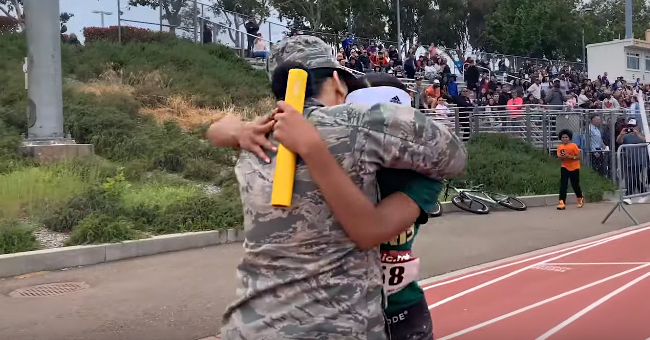 youtube.com/T&T Creative Media
It's a Finish Line Reunion When Military Mom Surprises Track Star Teen after 6 Months
A YouTube video of an emotional reunion between a military personnel and her teenage daughter has gone viral.
The video shows Captain Erica Woodson welcoming her athlete daughter at the finish line, during the high school relay race.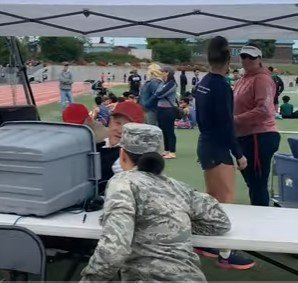 Photo of army captain | Photo: Youtube / T&T Creative Media
A SURPRISE VISIT
The downside about being in the military is the inability to spend enough time with family, be there for all their special moments, and to experience the kids grow up.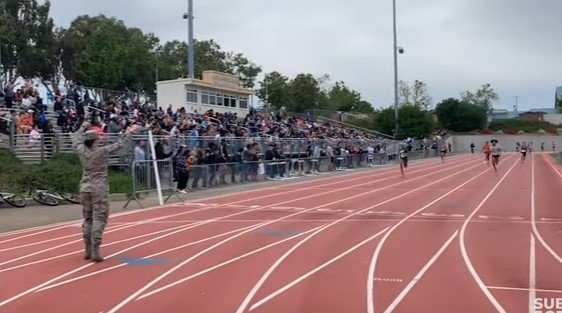 Photo of military officer | Photo: Youtube / T&T Creative Media
Despite how pressing family love and unity could be, the army captain has lived that reality for decades, and she has accepted it as a sacrifice she chose to make for her country.
The Military mother got deployed to serve in Anchorage, Alaska on a three-year assignment about six months ago. She left her family and her beautiful daughter behind in service of her Fatherland, causing her to miss out on all her kid's incredible achievements.
Notwithstanding, the soldier was not willing to miss her daughter, Jada McGee's highschool championship race on May 14.
The Captain took an early flight to Sacramento, California on the morning of the event, but chose not to reveal her presence beforehand. Instead, she stayed at the finish line, on the field of Edward Harris Junior Middle School, where she anxiously awaited her daughter.
THE EMOTIONAL REUNION
A YouTube video of the event which has since gone viral showed the Army Captain, bent nervously underneath a canopy, trying to stay out of sight lest the thirteen-year-old racer spots her.
"I couldn't even sit in the chair that was there for me. I needed to be able to jump up and run to the finish line at her lane."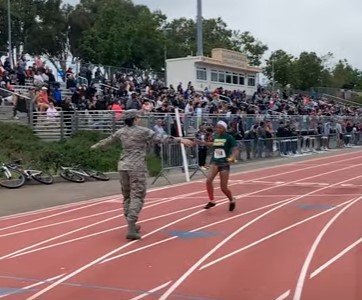 Photo of military officer and her daughter | Photo: Youtube / T&T Creative Media
Just as the competing athletes were approaching the finish line, the excited mom made her way proudly to the end of the track. Her daughter, who was leading the race ran right into her arms, and the two held on to each other in a tearful, heartfelt embrace.
MOMMY WILL ALWAYS COME THROUGH
The mother admitted that her decision to stay out of sight was not just because of the planned surprise, but also for fear that the sudden knowledge of her presence would distract the teenager from her relay race.
The race champion, however, revealed that she sighted her mom while she was halfway into her race, and that motivated her to put in her best.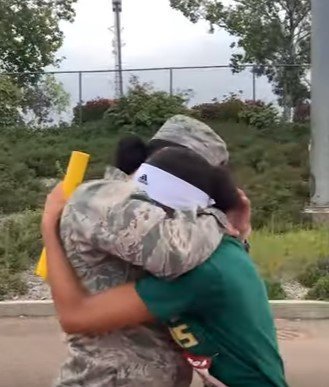 Photo of military officer and her daughter | Photo: Youtube / T&T Creative Media
Knowing her mom, who had been away since January, awaited her at the end of the track encouraged her to turn up the heat and eventually win the race for her team. It was an exciting moment, according to the young champion and it was a captivating moment for everyone present.
Please fill in your e-mail so we can share with you our top stories!