Dress for Less: Look Cute This Summer in Beyoncé's 'Spirit' Looks for Less Than $150
Beyoncé had not one, not two, but eleven(!) high-fashion looks throughout the "Spirit" video. Featuring designers from all over the world, these outfits may be slightly out of budget for most of us. But we got you. Read on to find out how you can channel your inner Bey for less than $150.
The story of a young lion fleeing his home after his father is killed by his wicked uncle and then returning later to reclaim his birthright captured our hearts when Disney released "The Lion King" animation in 1994.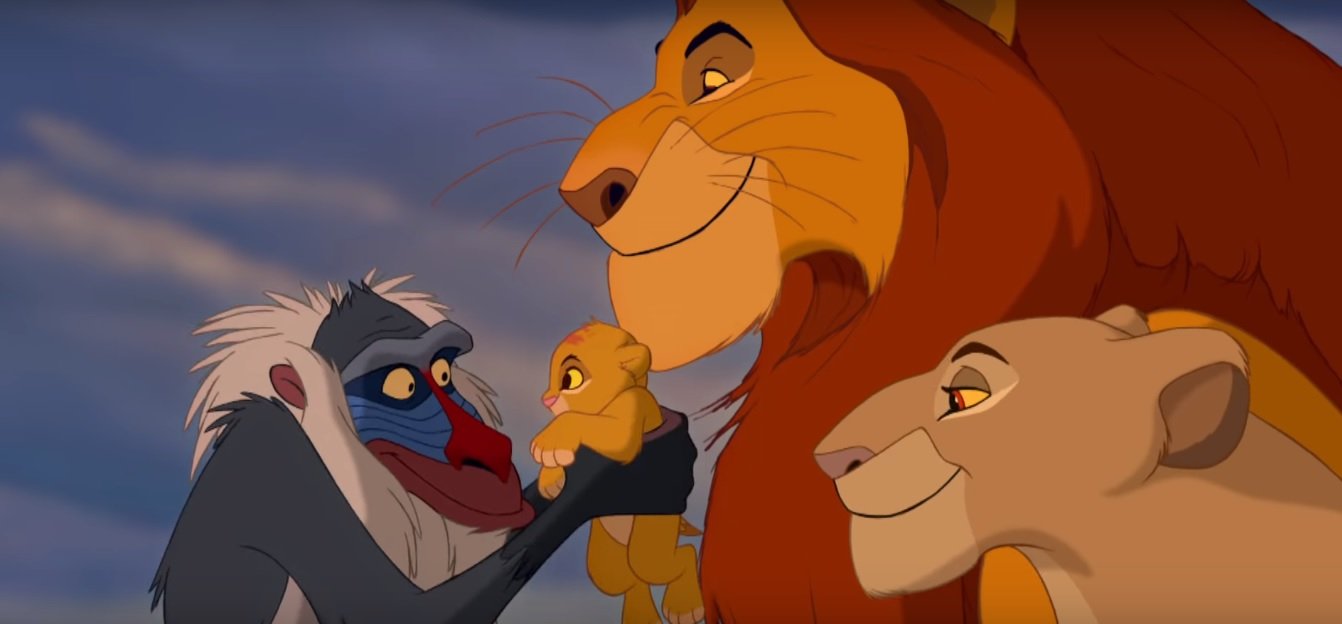 Set in Africa, the movie introduced us to the lovable duo Timon and Pumbaa who sang "Hakuna Matata" and made the Swahili phrase popular for generations to come. It means "no worries" for the rest of your days. After all, it's a problem-free philosophy. Hakuna matata!
The film went on to win two Oscars – Best Original Score and Best Original Song with "Can You Feel The Love Tonight" by Elton John and Tim Rice. This same song won a Grammy for Best Male Vocal Performance. It has a Broadway adaptation that's still running. Then 25 years after the original, a photorealistic CGI remake was released, breathing new life into the classic, and in 3D nonetheless.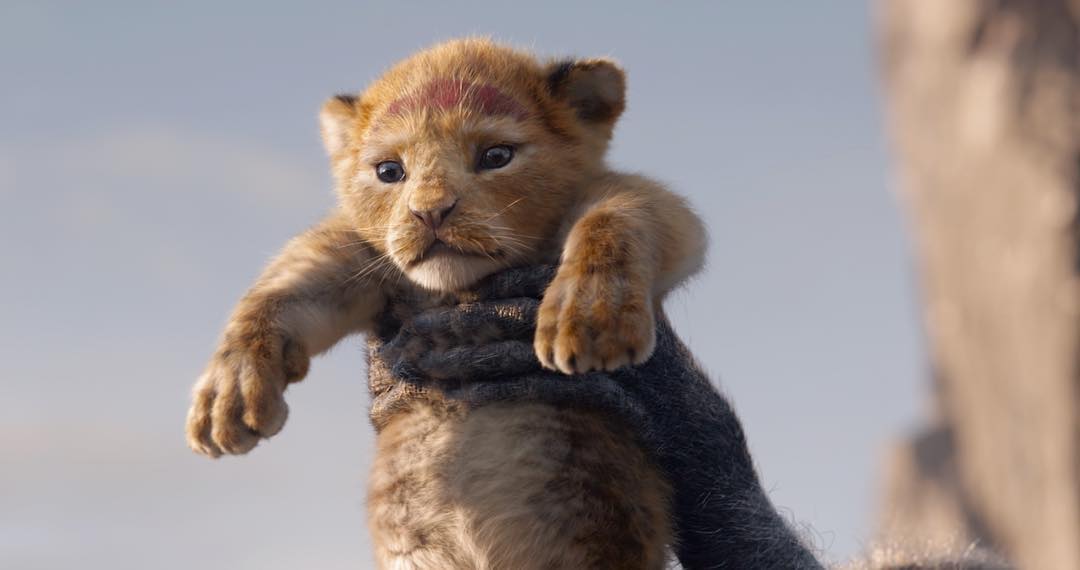 BEYONCÉ: THE LION QUEEN
The cast of this $250-million remake is as impressive as its budget. Director and Producer Jon Favreau brought back James Earl Jones to reprise his role as Mufasa, and cast Donald Glover (who previously went by Childish Gambino) and Beyoncé as adult Simba and Nala.
Understandably, the Beyhive – Beyoncé's ardent fans – were excited about their queen voicing a pivotal character in the remake of the Disney classic. But the "Lemonade" artist had a major surprise. On the same day that "Lion King" hit theaters, she released a companion to the film's official soundtrack, called "The Lion King: The Gift".
Calling it a "love letter to Africa", the mom of three told ABC News that she wanted the album "to be authentic to what is beautiful about the music in Africa."
FEELING THE 'SPIRIT' OF AFRICA
Just days before the theatrical release of the live-action remake, Beyoncé surprised her fans with a music video for "Spirit" from the movie's soundtrack. The video had scenes from the movie, was shot in a prime location in the Grand Canyons, and featured Blue Ivy.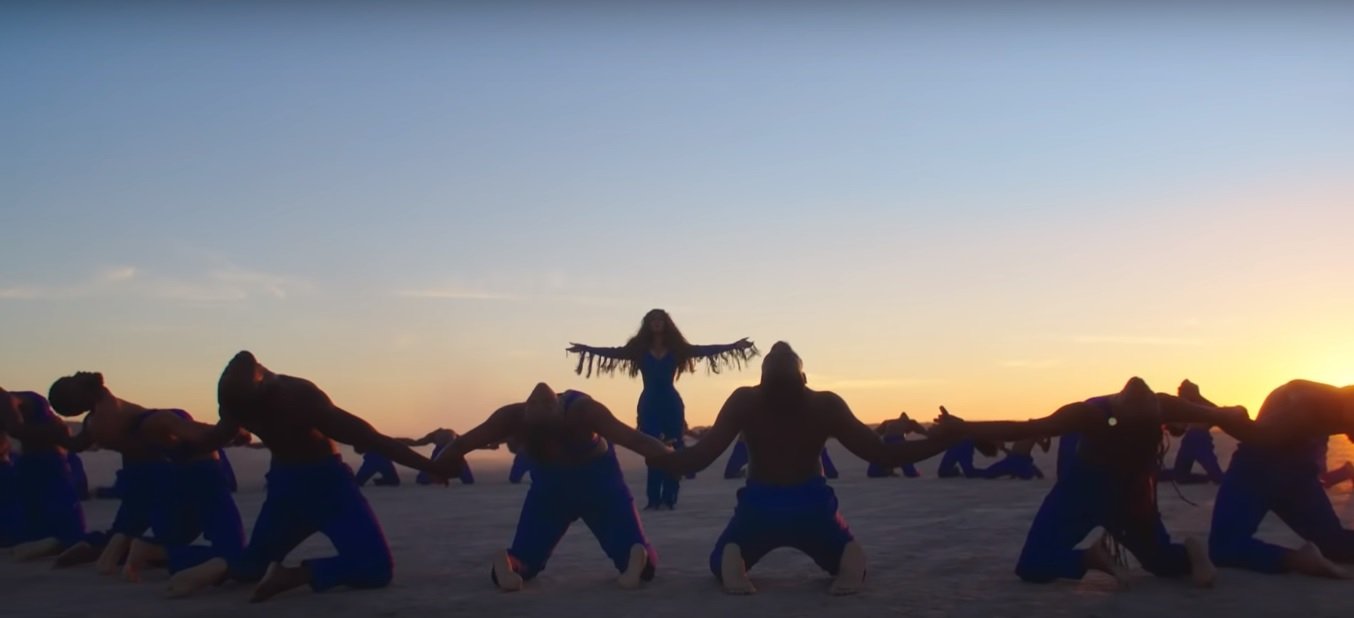 Bey had not one, not two, but eleven(!) high-fashion looks throughout the four-and-a-half-minute video. Featuring designers from all over the world, these outfits may be slightly out of budget for most of us. But don't stress. Not only are we going to break down each iconic look, but we'll also tell you where you can get some of the looks for less than $150. This way, you too can feel the spirit and channel your inner Bey in a look more suited for these summery days, that is quite friendly on the wallet. You're welcome.
Blue Ivy wears microwave custom lavender tulle dress in Beyoncé's new music video for the Lion King🦁💜https://t.co/9qe0cqWwW4@Beyonce #Beyonce #beyoncé #BeyonceSpirit #BlueIvy #BlueIvyCarter #Spirit #disney #TheLionKing #SpiritMusicVideo #microwave #microwavehk #hongkong pic.twitter.com/BltR5iTkVc

— microwavehk (@microwavehk) July 19, 2019
1. Regal In Ruffles
In only the way that Bey – and her supremely talented stylist Zerina Akers – can, she paired a voluminous ruffled dress from Valentino Spring 2019 couture collection with a latex tulip cup minidress from LA designer Venus Prototype. Blue Ivy, with her flaming red curls, was a little fashionista in a sheer tulle dress from Japanese designer Microwave.
Get the look: You too can stand out in ruffles in this ruffle crop top and matching tiered skirt from Asos for $105.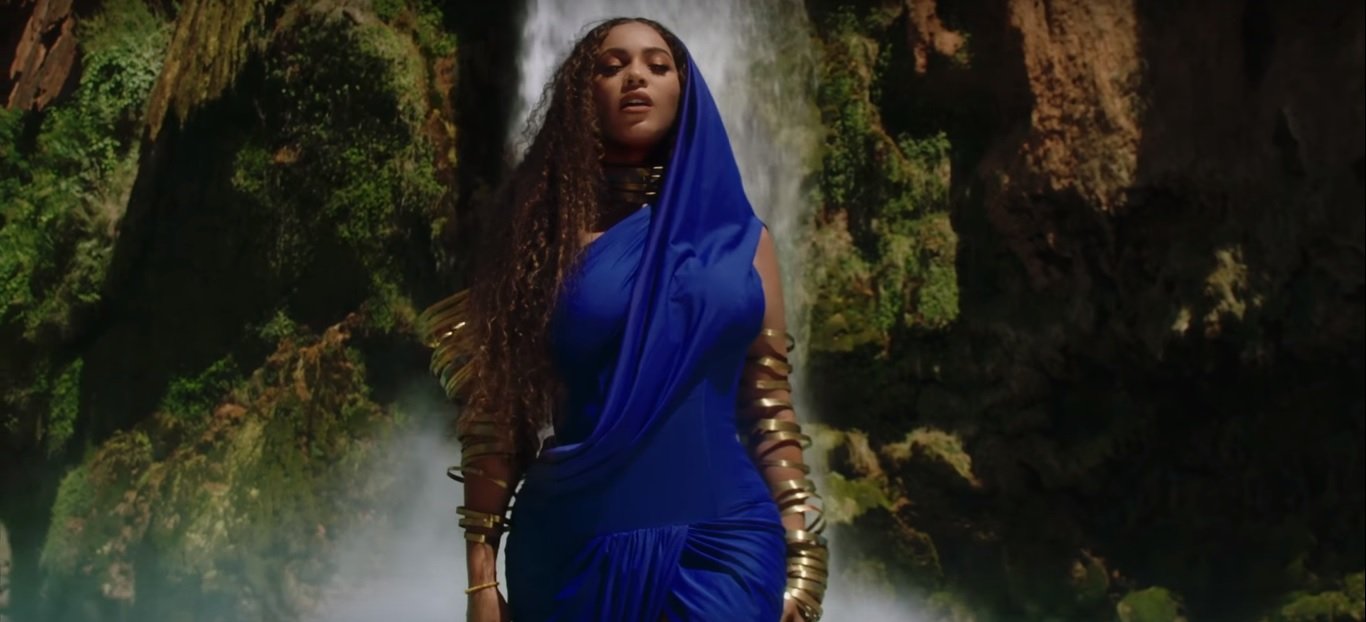 2. Indigo Beauty
Bey's indigo gown – a fitted ensemble with a slit, draped hem, and attached headscarf – complemented her gold accessories that included gold bangles, rings, and a choker. Details of the designer are currently unknown.
@BEYONCE in a bespoke #Tongoro BAMAKO suit & durag➕CAIRO facepiece ➕TONGORO earrings in #Spirit 💖#MadeInAfrica #TheLionKing pic.twitter.com/MbXVnxtIH3

— TONGORO (@TongoroStudio) July 18, 2019
3. Monotone Majesty
Senegalese-based brand Tongoro crafted the bespoke black-and-white suit that Bey wore, along with the durag. This look was so popular that it's currently sold out on the brand's website. Zerina accessorized the look with a facepiece from Cairo and pedestal pumps from Francesco Murano.
4. Pink Perfection
Israeli designer Shahar Avnet was "thrilled" to see the former "Destiny's Child" member in her hot pink gown, saying the artist is "my biggest inspiration."
Get the look: This long-sleeved satin maxi dress from Lulu's is not only comfortable to wear but will turn heads wherever you go. Get it for $74.
BEYONCÉ THE LION KING
So happy to be a part of the visuals so beautiful thank you. And to my team Marissa Katia Mario and jimmy for getting it done!!!
Song SPIRIT
Stylist ZERINA AKERS #beyonce #spirit #lionking pic.twitter.com/8WUuCEjT9d

— NORMA KAMALI (@normakamali) July 17, 2019
5. Chartreuse!
New York designer Norma Kamali, perhaps best known for her sleeping bag coat, designed this eye-catching chartreuse gown with the sleeves attached to the skirt.
Get the look: You too can look chill in chartreuse with this flowy wrap top and matching high-waist, wide-leg pants from Premme for only $103.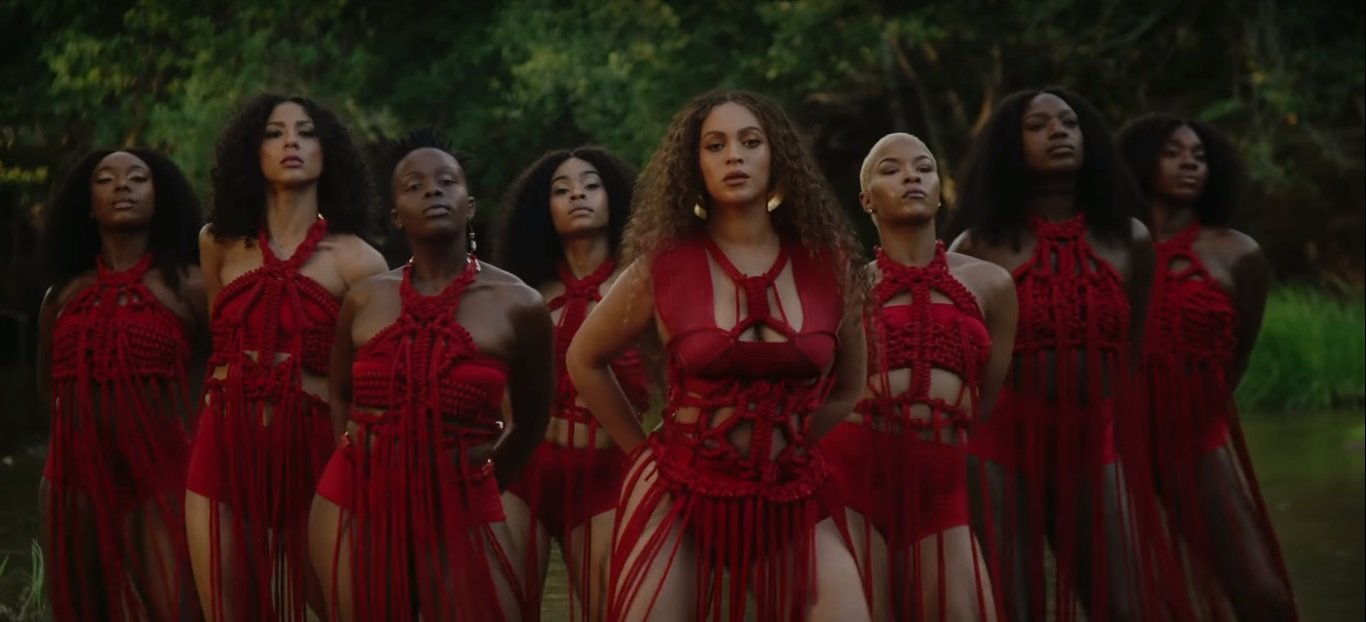 6. Ravishing in Red
Queen Bey and her dancing subjects wore red tasseled looks that were designed by Brittany of Déviant La Vie. The LA designer, known for creating risqué outfits that are a "delicate mix of shibari and lingerie", was "in tears" to have dressed Bey. "Y'all have no idea how hard I prayed for this opportunity," said Brittany.
7. Royally Adorned
Zerina admitted that this is one of her favorite looks, and we have to agree. The intricate pearl dress was made by Brazilian fashion house Maison Alexandrine, and a custom cowrie shell and chain harness from Laurel DeWitt covered it. Bey then covered her face with a matching cowrie shell face mask made by Nigerian designer La Falaise Dion.
8. Fringed in Ivory
In one of her dance scenes, Beyoncé's movements were made that much more dramatic in an ivory fringe coat by Paris-based designer Hyun Mi Nielsen.
9. More Fringes
New York designer Laurel DeWitt features for a second time in the music video. This time Bey goes barefoot in her electric-blue fitted fringed jumpsuit.
Get the look: Nab yourself this flattering fringe dress from Asos for only $43.50.
10. Radiant in Orange
UK-based Solace London designed this vibrant orange pleated dress with a deep V-neckline that Blue Ivy's mom deemed worthy to roll around in the dust in.
Get the look: This flowy cropped peasant top and gauzy maxi skirt from Free People will keep you cool yet stylish. Get it for $128. Don't feel like you have to roll around in the dust, though!
Beyonce in Mark Fast custom body con dress for #Spirit @Beyonce #markfast #beyonce ✨ pic.twitter.com/7WOfTBfect

— MARK FAST (@MarkFastKnit) July 17, 2019
11. Keepin' it Tight
Canadian-based designer Mark Fast came up with this dark yellow bodycon dress with feather-like tiers as well as around the bosom and wrists. It has sheer panels along the sides which highlight Bey's curves perfectly.