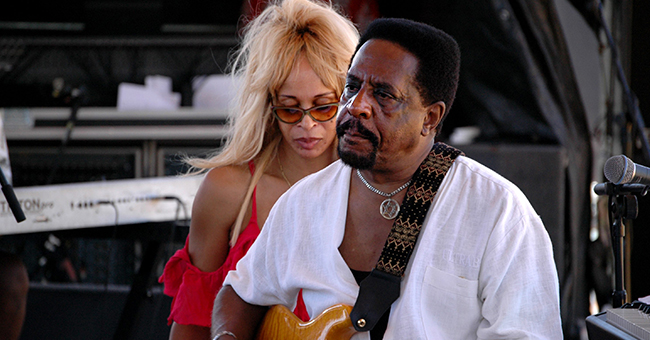 Why Ike Turner's Ex-Wife Audrey Chose to Stay with Him despite the Abuse
Ike Turner was an iconic figure in the R&B and rock and roll genre. However, his image was forever tainted because of his violent outbursts, his drug addiction, and his erratic behavior. Aware of all that, Audrey Madison Turner still chose to stay with the singer until his death, and she explained why.
Audrey Madison Turner was Ike Turner's fourteenth ex-wife and his ultimate widow.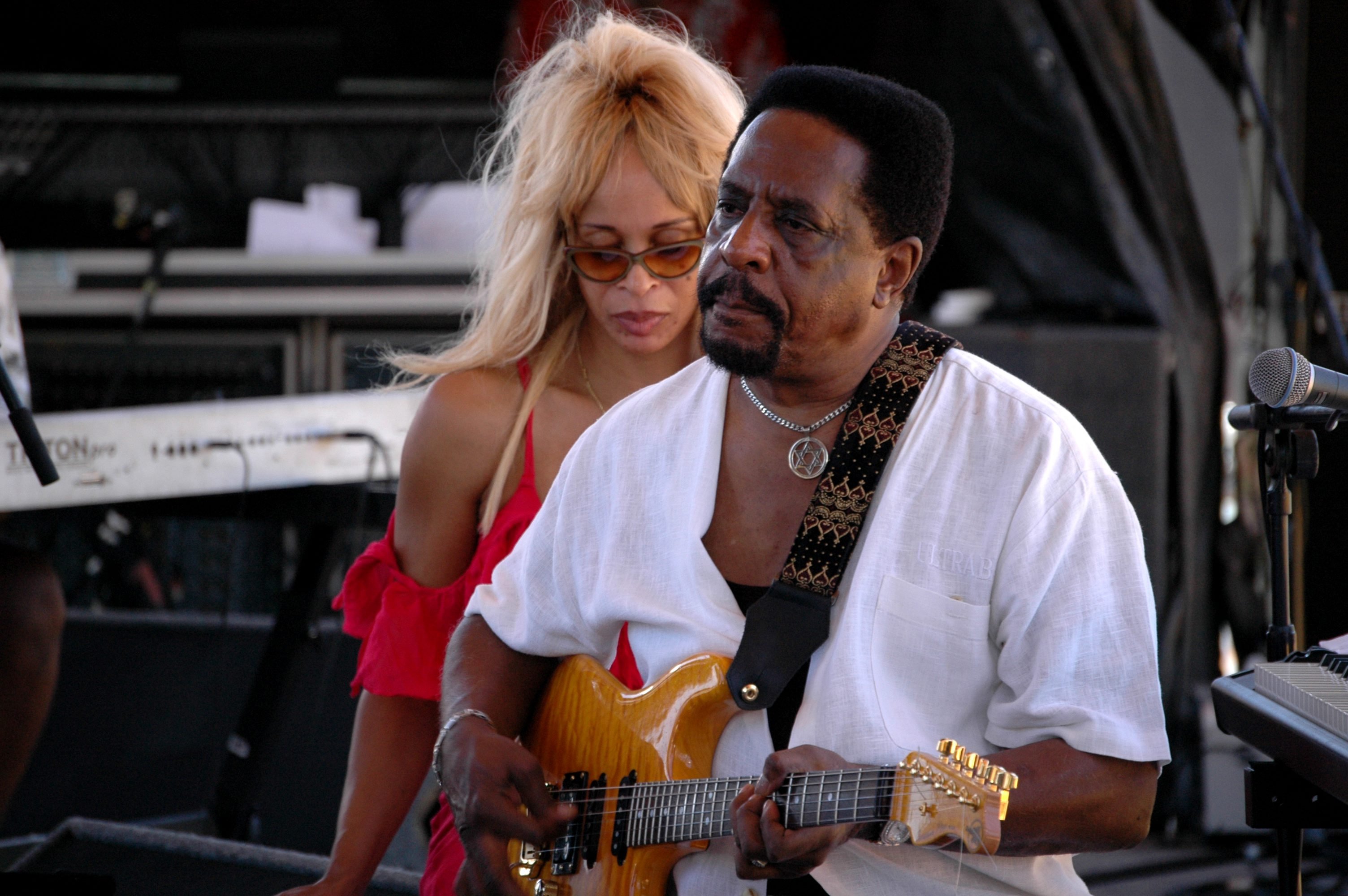 Ike Turner and Audrey Madison perform on stage at Koh Samui Festival, Thailand, September 2005. | Photo: GettyImages
GOING INTO THE WOLFE'S DENT
She worked as a backup singer for many acts like Stevie Wonder, Aretha Franklin, and Chaka Khan, and eventually was hired into Ike Turner's band in the early '90s.
Madison-Turner was aware of Turner's fame as a women-abuser drug-addict, who was famously involved in a violent relationship with ex-wife Tina Turner, and still, she got romantically involved with the singer in 2000, moving into his 1,300-square-foot home in San Marcos that same year.
Like his previous relationships, Ike and Audrey's was a rollercoaster of violent outbursts followed by sudden claims of love and devotion, and Audrey revealed in her 2016 memoir, "Love Had Everything to Do with It," that there was a reason for Ike's behavior and for her to stay by his side despite it.
SEEKING PROFESSIONAL HELP
She said she started to notice a pattern to Ike's rage explosions and encouraged him to seek professional help. He was diagnosed with bipolar disorder, a mental illness Audrey said she knew first-hand because her mom had it too.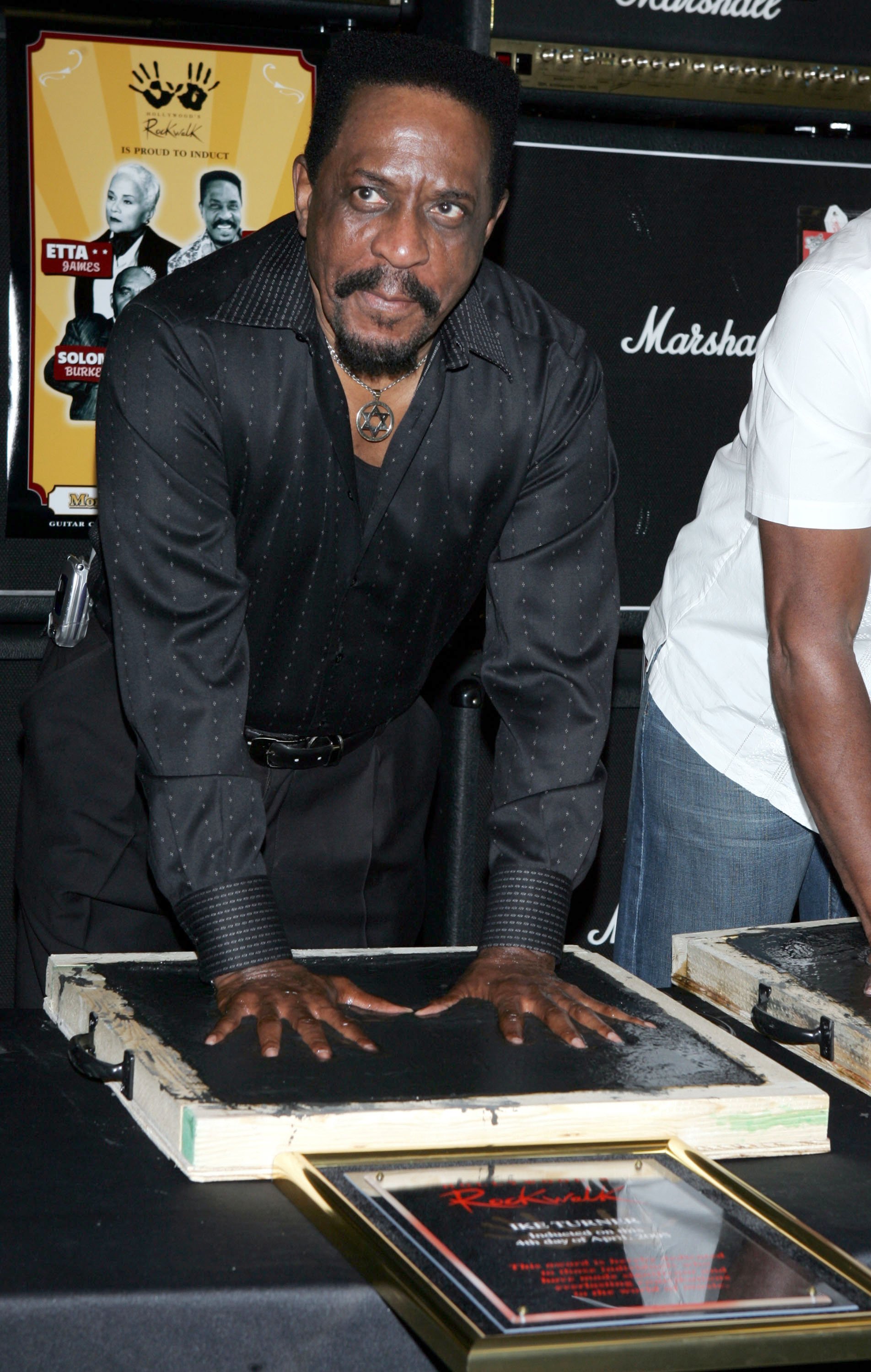 Ike Turner presses his hands into cement as he is inducted into the Hollywood Rockwalk on April 4, 2005. | Photo: GettyImages
"My mother would fly into a rage and hit me, and then come back a little while later, and hug me, and call me her pretty little girl… and I began seeing that in Ike," she recalled in an interview with Afro.
"One minute we're talking and the next he's slapped me, and then just as quickly, he was apologizing, and we are both making excuses for why he did it. I saw the connection and convinced him to get a professional diagnosis."
Ike's disorder was exacerbated by his cocaine use, which, according to Audrey, he started to use to alleviate the imbalance in his behavior, a common practice among those who have bipolar disorder.
GETTING HIS LIFE TOGETHER, FOR A BIT
After the diagnose, Ike was reportedly placed on the prescription drug Seroquel and managed to complete a drug rehabilitation program, managing to record one final Grammy-award winning album, "Rising with the Blues."
Audrey decided to write her book to paint a different image of Ike Turner as a product of his mental disorder.
"I wanted the general public to have a better outlook and perspective on where Ike was mentally and emotionally, because so often, as a nation, we turn on people who have mental health issues and define them by their behaviors rather than their condition," Turner told Afro.
"It is easy to create monsters in people's imaginations, but when you speak of this same person as generous, good-hearted, and kind, or as troubled, people realize that they are similar or have family members whose behavior is 'that way.'"
Madison-Turner married Ike on October 2006, and he filed for divorce two months later. However, they reconciled and lived together until his passing.
"I want women who find themselves in violent relationships to first, get themselves out of danger and then seek help for them," Audrey added. "If you notice your kids being easily annoyed or talking to themselves a lot, have them assessed."
A LEGAL BATTLE
After Ike's death, Audrey got involved in a legal battle for his will with his friend, attorney James Clayton, and his grown-up children.
Madison-Turner presented the court a handwritten will that Ike allegedly wrote in their living room two months before he died. However, Clayton offered a different will, also handwritten, that Ike reportedly made in 2001.
The signer's kids alleged that since their father didn't have a legal will, all of his assets should have passed to them.
Please fill in your e-mail so we can share with you our top stories!