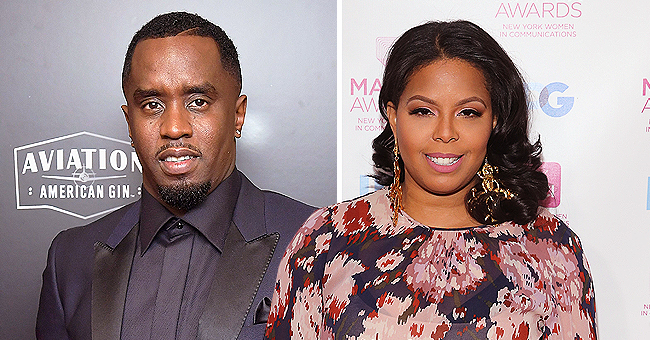 Getty images
How Diddy Once Helped Employee Dia Simms' Sick Dad Move to Better Hospital

Rap legend, Sean "Diddy" Combs is widely renowned for his musical exploits and wealth. The rapper is hugely compassionate and looks after the welfare of his employees as revealed by Dia Simms.
Diddy is a world-renowned rap artist who has successfully built an empire with his music. Despite being famous and wealthy, the rap artist has remained caring towards his staff.
This fact was pointed out by Dia Simms, his employee, who narrated how Diddy helped secure her father's move to a better facility when he (her father) was critically ill.
DIA SIMMS' REVELATION
Dia Simms, who now heads Diddy Combs's Enterprises revealed her boss's compassionate side when she spoke at Color Comm Conference which held in Miami last Friday.
She explained that her father was very ill at the time and collapsed at one point. He was quickly rushed to a hospital in Brooklyn; however, the conditions in the hospital were terrible. Diddy came to Dia's rescue and made a call through to the hospital to have her father moved to the best facility.
During the call, the businessman explained that Dia's father is his Godfather, and instructed that he should get a private room, with fantastic treatment.
Dia further explained that she never told Diddy of her father being in the hospital and that he must have found out from someone else. Who? She has no idea to date.
She stressed on the importance of professional relationships in forming strong bonds between people. Dia believes that work should be much more than one's work relationship. It should rather be an "ally-ship," where colleagues have each other's back for many years, as it is so much more than what humans should do daily, but a kind of advocacy that lasts forever.
DIA SIMMS: THE POWERFUL WOMAN BEHIND COMBS ENTERPRISES
Dia Simms began working with Combs Enterprises in 2005 as an Executive Assistant to the President, but in fourteen years, has risen to the very top and is now the President.
The 43-year-old has maintained a high standard since her employment, and remained committed to the company, helping it achieve growth and continuous expansion.
In a sphere dominated by men, Dia learned the ropes and was able to offer value, thus paving the way for her rise. She is now regarded as the person behind Diddy's vast fortune as she can bring his innovative ideas to fruition.
There is no stopping Dia, and her excellent work ethic is beginning to gain recognition. She was listed as part of Ebony's 2017 Power 100 list, as well as Billboard's Women in Music list.
Please fill in your e-mail so we can share with you our top stories!